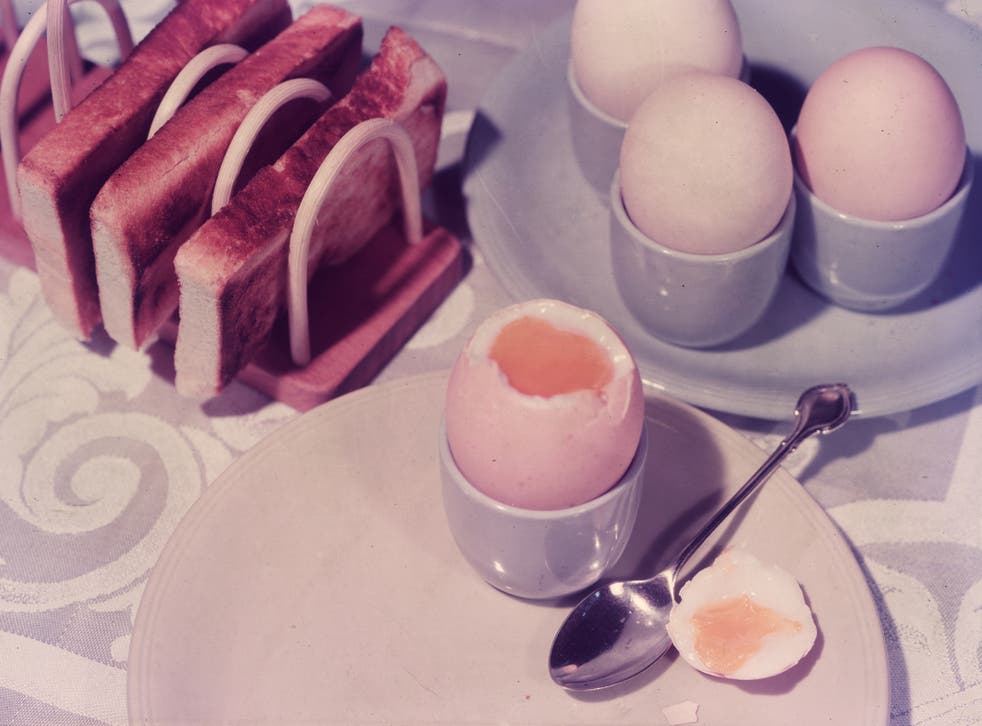 Cholesterol U-turn as research shows fatty foods might not be bad for us after all
Doctors are now focusing on sugar as the biggest danger to public health
The US government has dropped fatty foods containing cholesterol - long thought to cause heart disease and strokes - from its list of 'nutrients of concern', following the publication of a new report.
For 40 years, people have been warned against eating fatty foods containing high cholesterol, such as butter, eggs, red meat, shellfish and liver, because of supposed links to the substance in our blood.
But now the US Department of Agriculture plans to revoke their long-standing dietary guidelines and to focus on the amount of sugar people are eating, instead.
It also wants to "de-emphasise" saturated fat, given "the lack of evidence connecting it with cardiovascular disease".
The Dietary Guidelines Advisory Committee report concludes: "Available evidence shows no appreciable relationship between consumption of dietary cholesterol and serum (blood) cholesterol. Cholesterol is not a nutrient of concern for overconsumption."
US cardiologist Dr Steven Nissen, of the Cleveland Clinic, told the Daily Mail that it was the "right decision".
"We got the dietary guidelines wrong. They've been wrong for decades," he said.
He estimated that about 20 per cent of cholesterol levels in your blood come from your diet, which means the rest is produced by your liver and is actually needed by the body.
50 best foods for healthy living

Show all 50
Dr Aseem Malhotra, a cardiologist and science director of campaign group Action On Sugar, wrote in the British Medical Journal that it was time to "bust the myth of the role of saturated fat in heart disease".
And science writer and Tory peer Mark Ridley told The Times that the U-turn was "long overdue".
"The evidence has been building for years that eating cholesterol does not cause high blood cholesterol," he said.
"Cholesterol is not some vile poison but an essential ingredient of life," he added. "Lowering blood cholesterol by changing diet is all but impossible."
The US Department of Health and Human Services, along with the Department of Agriculture, issues its Dietary Guidelines for Americans every five years.
The guidelines influence everything from advertising, to school dinners - as well as the type of diet advice offered by medical professionals.
What is cholesterol?
A steroid lipid (fatty substance) found in the blood and the most common type of steroid in the body. It makes cell membranes flexible (as it maintains cell integrity while allowing them to adapt and move, unlike plant cell membranes) and is the raw material for making hormones, like testosterone and oestrogen.
Why is it important?
Cholesterol is essential for metabolism and is a major component of the blood. It is essential for the production of the hormones responsible for salt, sugar and sex. Cholesterol is also necessary for the normal permeability and function of the membranes that surround cells.
How is it made?
Your liver manufactures most of the cholesterol in your blood. It adjusts according to what you ingest and is transported through the bloodstream by different types of lipoproteins.
Join our new commenting forum
Join thought-provoking conversations, follow other Independent readers and see their replies