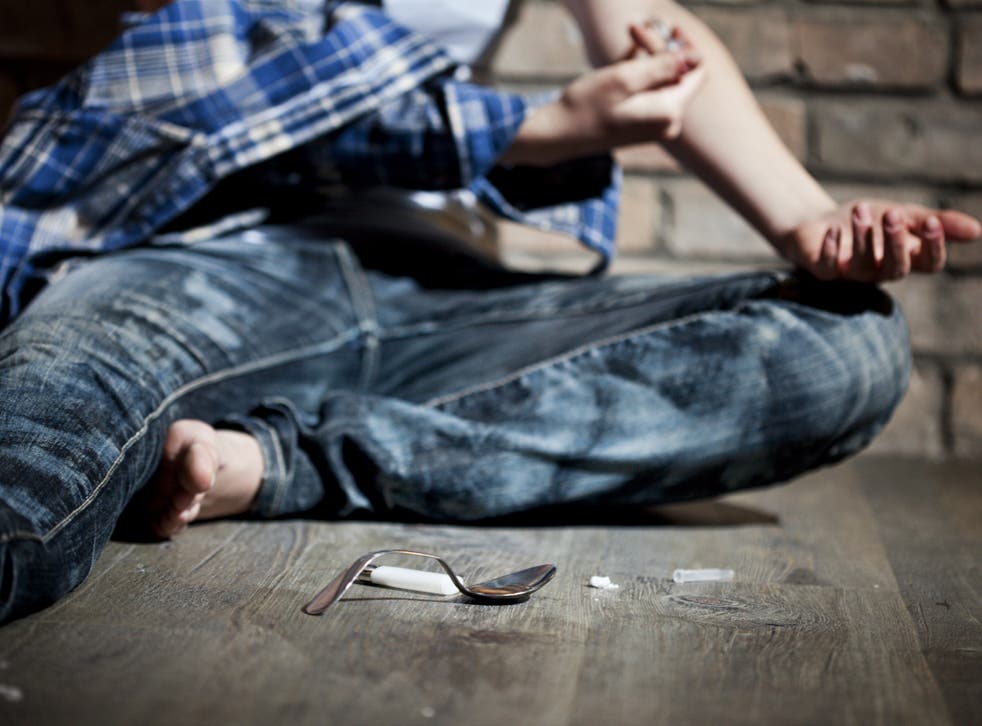 Controversial trial at NHS clinics to offer cash for drug addicts who stay clean
Experts say financial incentives in the form of a £10 shopping voucher could revolutionise drug treatment in Britain
NHS drug clinics have begun offering heroin users financial incentives to quit as part of a major trial which could radically transform the UK's drug prevention strategy.
In the groundbreaking study, 33 NHS and voluntary clinics are giving a £10 shopping voucher to every user of opiate drugs, including heroin, if they can provide a clean urine sample at a weekly meeting with their key worker.
The revelation came as the team behind the trial presented evidence yesterday from a separate study which found that financial incentives offered to heroin users to encourage them to take up vaccinations for hepatitis B (HBV) had led to "striking" increases in uptake. They said a rise in vaccinations would have major benefits in preventing the spread of infection among drug users and the wider population.
The research is being carried out by public health experts from three leading London universities, and is led by current and former advisers to the standards body, the National Centre for Health and Care Excellence (Nice).
Professor John Strang, from the National Addiction Centre at King's College London, who led the study, said that he and his team understood that people might be "ill at ease" at the idea of giving handouts to people using illicit drugs, but said that financial incentives that brought clinical benefits represented a powerful "tool" for improving public health.
"We understand that ill-at-ease feeling because it will be what we ourselves are feeling," he said. "But the nature of medicine and its development is that you need to examine the evidence and improve methods of treatment."
Few details will be released until the study is completed but full results are expected to be published within the next two years.
The team's HBV vaccine uptake trial enlisted 210 people already receiving drug treatment at 12 NHS clinics across the UK. At four of the clinics, drug users were given supermarket vouchers valued at £10, when they received each of three HBV vaccinations. Another trial group was given vouchers of an escalating value of £5, £10 and then £15. Patients who were offered incentives were nearly five times more likely to complete the vaccination programme within 28 days than those at four clinics where no incentives were offered. Forty-five per cent of patients at the clinic which offered a flat-rate incentive, and 49 per cent of patients at the clinic which offered escalating incentives, completed the programme in 28 days. This was compared with just 9 per cent at the clinic which did not offer incentives. The study was published in The Lancet today.
Injecting drug users, of which there are estimated to be around 250,000 in the UK, are at high risk of infection from HBV and other blood-borne viruses, including HIV, contracted after using shared needles. Sexual partners and children of injectors are also at high risk, and controlling the spread of infections within the drug-taking community is seen by public health experts as a key goal to protecting the wider population.
Professor Strang said that financial incentives for HBV vaccination were a strong candidate for rollout across the NHS. "If your brother was going through a healthcare system and somebody had a tool that meant they had a 50 per cent completion rate of vaccination, but out of squeamishness they went for [a tool with] a 9 per cent [completion rate] and your brother was therefore infected, I'd feel aggrieved about that," he said.
The team's second trial, which will ascertain whether incentives encourage abstinence from heroin, is likely to prove more controversial. Cash and voucher incentives are viewed as a powerful tool for improving the health of lower-income groups, and helping to break the link between poverty and ill health.
Join our new commenting forum
Join thought-provoking conversations, follow other Independent readers and see their replies