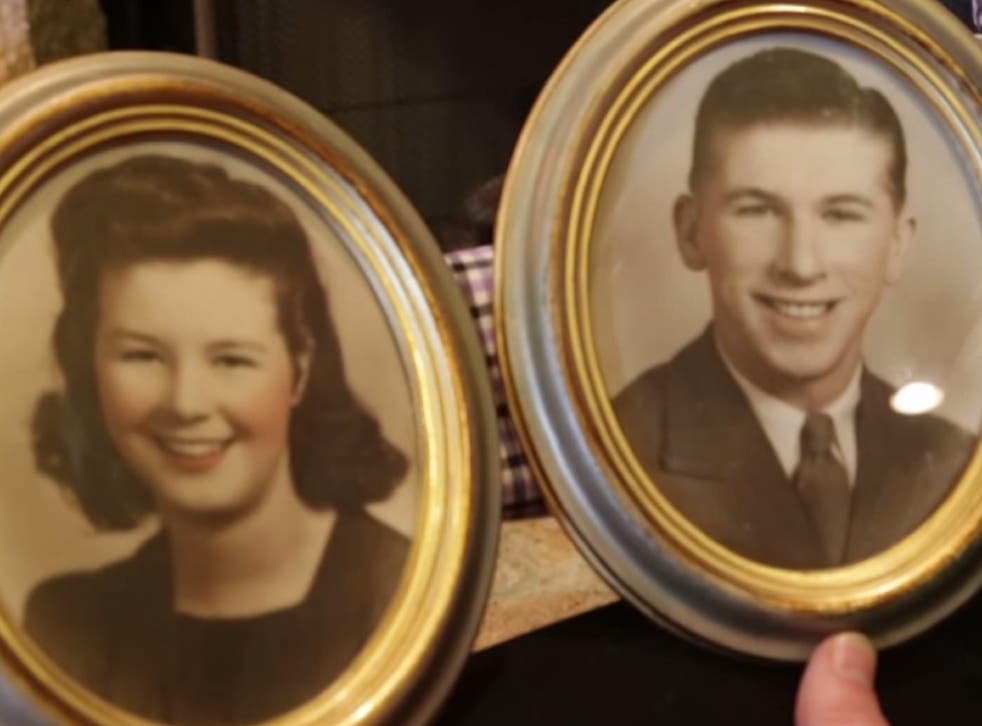 Couple married for 73 years die within five minutes of each other in separate care homes
Their son Doug said the near-simultaneous deaths are 'a blessing'
A couple have died within five minutes of each other in separate nursing homes after 73 years of marriage.
Lillian "Lill" Karr Wilson, 89, and William "Wild Bill" Wilson, 93, both suffered from Alzheimer's and lived in two separate care homes for at least a few years before they died.
Their son Doug, 66, got two calls, five minutes apart, during the early hours of 7 April to inform him of the passing of his parents – who met in high school before marrying in 1941.
He said of the almost-simultaneous deaths: "We all look at it as a blessing because we're having one funeral for both of them."
Lillian had once said – according to Kentucky.com: "I'm not going till Bill goes."
The couple met before the Second World War. William was enlisted to the military and had to turn down a Western Kentucky University scholarship. They decided to elope despite protests from their parents.
Four years later, William returned home from the army and managed a few department stores. He then set up a morning radio show to promote the business in which he called himself "Wild Bill Wilson".
"He would say, 'Hello, this is Wild Bill Wilson, your old red-headed, freckle-faced, snaggle-toothed, snuff-dipping buddy coming to you from Bower's Department Store...,'" his son told Kentucky.com.
The family then moved to Atlanta where they spent their life savings on a shopping centre. However, planning decisions for a bypass put a spanner in the works.
After that, William built a successful property business from $800 while Lillian worked as a bank teller until retirement and helped him renovate houses.
They remained close in their final years with Doug offering to drive his mother more than 30 minutes from her care home in Lexington, Kentucky, to the neighbouring town of Wilmore to see her husband.
Heartwarming news stories from around the world

Show all 30
Join our new commenting forum
Join thought-provoking conversations, follow other Independent readers and see their replies