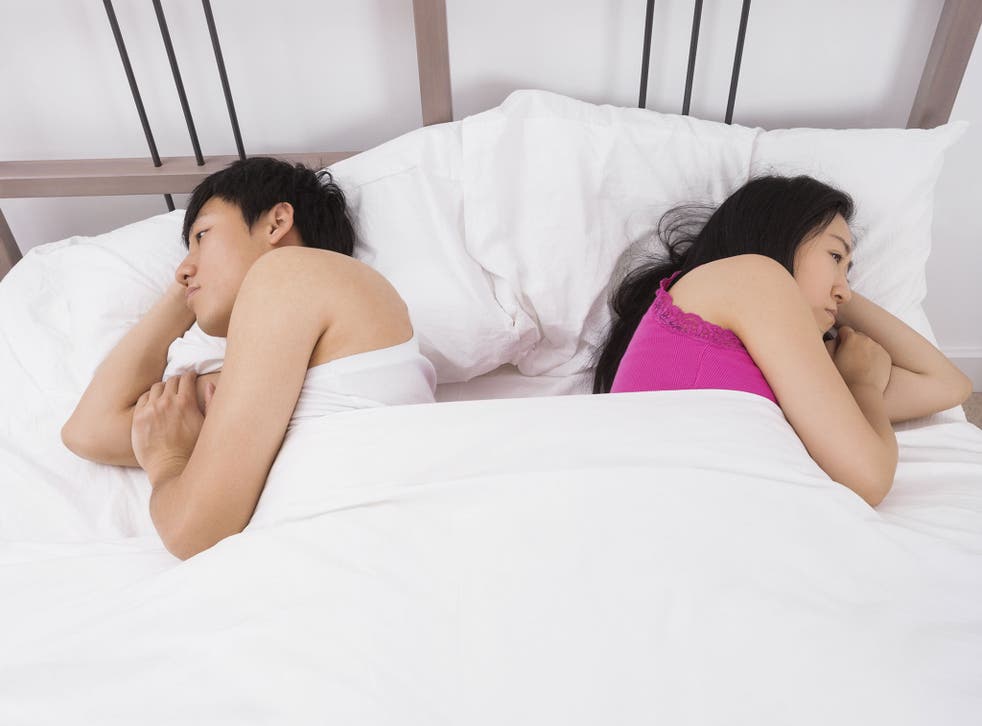 Couples having less sex in 2014 because of financial woes, and pets sharing the bed
Participants said they felt happier in their relationship when they had more sex
Over 40 per cent of British couples are having less sex this year because of their hectic lives and their pets intruding in the bedroom, according to a new survey.
Financial worries and long working hours all make the list explaining why couples are having less sex compared with last year.
Participants were asked: "On average, how many times per week do you and your partner have sex?" - revealing that the average British couple has sex twice a week.
When asked if they were having less sex this year compared to the amount they were enjoying in 2013, 41 per cent said 'yes'.
37 per cent of respondents said financial worries disrupted their sex lives, while 34 per cent blamed longer work hours compared with 2013.
Close in third was sharing the bed with a pet, at 31 per cent, while being tired out from an active social live affected 29 per cent of couples. Meanwhile, arguments caused by insecurities caused problems for a fifth of couples.
Respondents were also asked if they felt more secure and happy in their relationship when they had more sex - to which 58 per cent stated 'yes'.
The poll, commissioned by VoucherCodesPro, revealed that 43 per cent of respondents worried their partner was going off them when they had less sex, Mail Online reported.
Join our new commenting forum
Join thought-provoking conversations, follow other Independent readers and see their replies