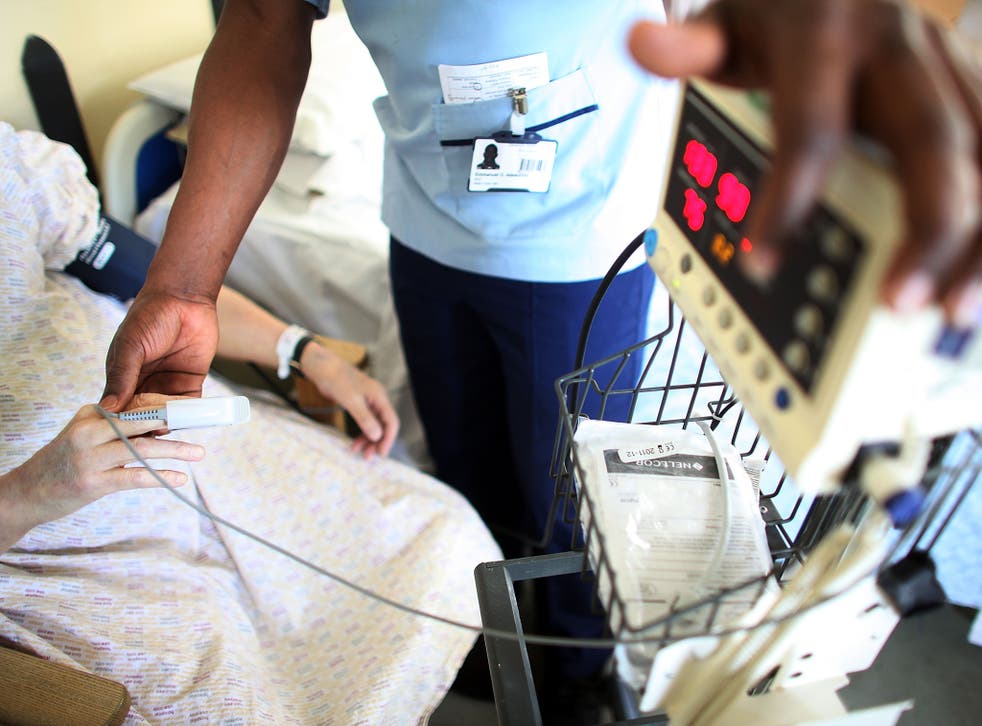 CQC report: More than half of NHS hospitals inspected so far 'require improvement' and at least five are 'inadequate'
Leadership blamed as frontline staff found to be doing their best
Patient safety is being put at risk by an "unacceptable" postcode lottery in the quality of NHS care, the hospital watchdog has warned in its annual report.
The Care Quality Commission said that while its inspectors had found frontline staff to be caring almost across the board, too many hospitals were poorly led and failing to adequately keep patients safe.
Their findings are based on a year of new-style inspections in which half of England's NHS hospitals, as well as a number of GP surgeries and care homes, have been rated.
Out of 82 hospitals, only 29 were rated "good" overall, 48 were said to require improvement and five were found to be "inadequate".
The sample is not likely to be entirely reflective of the NHS as a whole, because hospitals where there were existing concerns have been inspected first.
However, a stark divide in performance between the best and worst hospitals, as well as generally poor performance on key measures of patient safety and hospital management have caused great concern among inspectors.
In numbers: the NHS crisis

Show all 7
David Behan, the CQC's chief executive, said his organisation was "calling time on unacceptable inadequate care".
"When our inspections identify poor care, they must lead to improvement by providers, who should learn from the good and outstanding care we champion through our new ratings," he said.
At almost all hospitals, frontline staff were praised for being caring toward patients, with all but one hospital deemed to be good or outstanding on this measure.
However, on patient safety, 80 per cent of hospitals either required improvement or, in eight cases, were deemed inadequate. Two out of three hospitals were also rated inadequate or requiring improvement on management.
Hospital services attracting the most concern included A&E departments and care of the elderly, a CQC source said.
Problems in discharging elderly patients because of a lack of available beds in care and residential homes or effective care in the community, are causing these patients to endure inappropriately long stays in hospitals – which leads to queues at the door of A&E.
CQC inspectors have also encountered wide variation in the quality of social care services, which have been severely cut by cash-strapped local councils in recent years. Inspectors found that one in five nursing homes did not have enough staff on duty to ensure residents received good, safe care.
Mr Behan said that, while there were obvious financial pressures on hospitals and social care, his inspectors had encountered "many examples of good and outstanding care even in financially challenged organisations".
Health Secretary Jeremy Hunt said: "Today's report highlights examples of excellent care but it also exposes unacceptable levels of variation — exactly why we gave the CQC independence and why we're confronting underperformance in the NHS as never before."
Join our new commenting forum
Join thought-provoking conversations, follow other Independent readers and see their replies