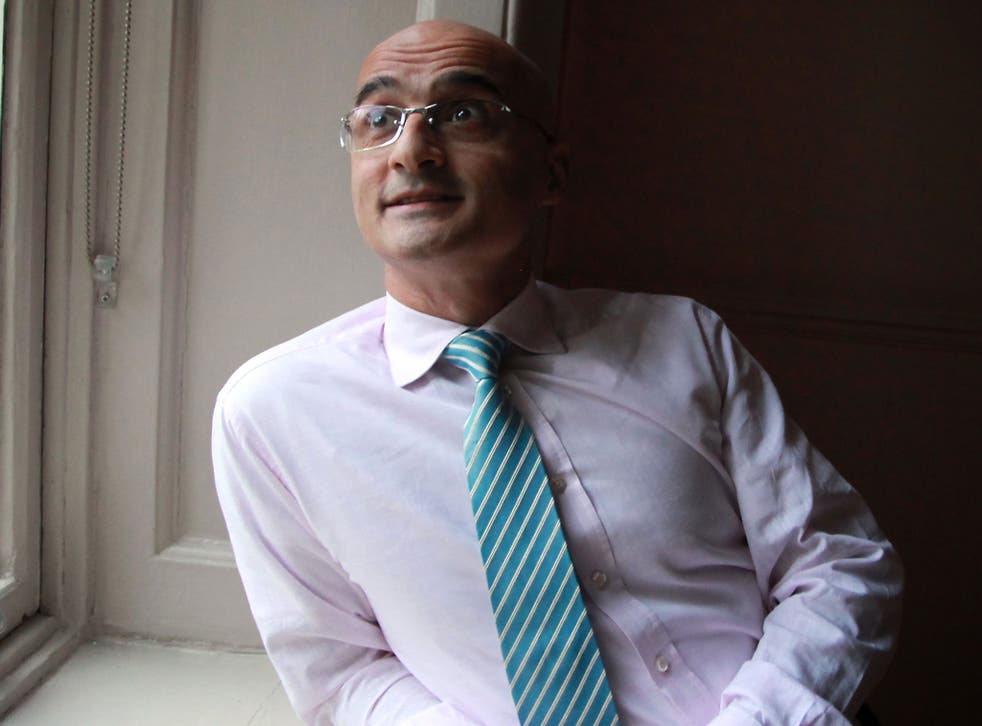 Debts put NHS reforms at risk
More cuts at first hospital to undergo private management takeover
A flagship privately run NHS hospital is cutting more staff in an attempt to make £311m budget savings. Financial losses at Hinchingbrooke Hospital in Huntingdon are forecast to be £3.5m at the end of the financial year this month, three times more than planned. Despite a survey last month publicising greatly improved patient satisfaction at Hinchingbrooke since its management takeover by Circle Holdings in February 2012, staff believe the failure to meet its £2m debt target is behind the job cuts.
The takeover deal, the first of its kind in the UK, involved the closure-threatened hospital being taken over by Circle for a 10-year period. The move is widely seen as a blueprint for the future of many NHS trusts. The fate of the small district general hospital in Huntingdon, Cambridgeshire, which has a £107m turnover and serves a 160,000-strong population, is being watched closely by many other hospitals in the run-up to the Health and Social Care Act coming into force on 1 April. The Act opens up the entire health service to private providers. Critics fear it will let companies strip the NHS of its easiest, most profitable procedures, but the Government says it has put services out only for "competition on quality, not price".
Circle, which gave its former chief executive a £400,000 pay-off last year, is trying to meet debt targets. If debts at the hospital hit a £5m threshold, then the NHS trust or Circle could cancel the deal.
The healthcare union Unison said staff are bearing the brunt to reduce losses so that Circle, owned by companies and investment funds registered in the British Virgin Islands, Jersey and the Cayman Islands, can save its 10-year contract. Phil Green, Unison's eastern regional organiser, said: "The owners seem 'review happy' at the minute: we have seen a nurses' review that resulted in dozens of posts going, a cleaning review that saw around 20 jobs gone and now an administration review."
A recent Unison report said 77 jobs have been cut without redundancies after the Circle takeover. According to the National Audit Office, Circle will make £31m over 10 years if it makes the £311m saving needed to clear the £40m debt. The plan was criticised as "overambitious" by the Commons public accounts committee last month. MPs said Circle "will have to make unprecedented levels of savings to become viable".
A spokeswoman for Circle confirmed that 46 nursing posts at Hinchingbrooke Hospital have gone "through reducing reliance on agency staff and changing shift patterns". She added: "There have been no redundancies. Currently 30 staff have been offered terms under the mutually agreed resignation scheme [a form of voluntary severance]."
Staff were angered that Ali Parsa, a former Goldman Sachs banker who founded Circle, received his £400,000 pay-off only six months into the project after the National Audit Office disclosed Circle had failed to deliver promised savings.
Despite the financial issues at Hinchingbrooke, the trust received a clean bill of health from the Care Quality Commission in December for the first time since its inspections began. The trust has also significantly improved A&E waiting times and other clinical areas.
If Circle fails at Hinchingbrooke, the private franchise model will be dealt a potentially fatal blow. Plans by the George Eliot Hospital Trust in Nuneaton to tender for a "strategic partner" to secure its future have been put on hold until the Treasury has carried out a full review.
Harmoni in discord
The private healthcare company Harmoni is under fire again after Unison said it had sent ambulances for minor problems such as sore throats. An NHS Wiltshire spokesman apologised and said it had expected "teething problems". Ann Smith, regional director for Harmoni, insisted its service would become more effective as "employees become more familiar with the systems".
GPs in east London are trying to take back responsibility for out-of-hours care after Harmoni was given the service in 2010. Dr Deborah Colvin, one of the GPs, said: "We want to provide a service that gives high-quality care. The PCT would rather extend the contract of a commercial organisation about which concerns have been raised relating to their safety."
Join our new commenting forum
Join thought-provoking conversations, follow other Independent readers and see their replies