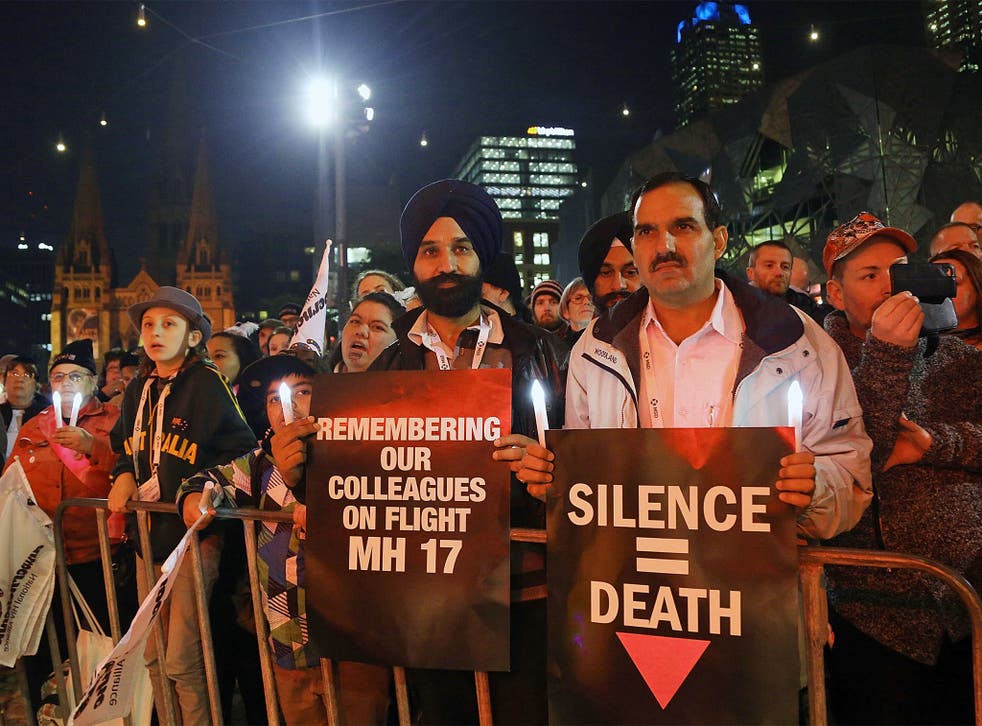 Delegates at International Aids Conference vow to honour MH17 victims
The 20th International Aids Conference was supposed to open with good news.
A milestone meeting of HIV/Aids researchers, doctors and those living with the virus comes at a time of hugely impressive progress in the fight to eradicate one of the biggest single threats to human life.
But as more than 12,000 delegates from across the world gathered in Melbourne yesterday, the thoughts of all were on the six friends and colleagues whose deaths on Flight MH17 in Ukraine last week have left a gaping hole in the close-knit HIV/Aids community.
Yet the tragedy has also strengthened the will of those present to push on to the ultimate goal: an end to HIV.
The global fight against HIV/Aids has seen remarkable progress in recent years – thanks largely to a level of international cooperation unprecedented in medical history. The contrast between the achievements of nations working in concert and the tragedy of 298 innocent lives lost as a result of a brutal conflict, has given this year's conference a powerful new resonance.
Last night a church service at Melbourne's St Paul's Cathedral and vigil in the city's Federation Square gave delegates a moment to reflect, as the conference progresses, blending overwhelming loss with a recognition that the best way to honour lost colleagues is to continue the work to which they devoted their lives.
Professor Françoise Barré-Sinoussii, a close colleague of leading Dutch HIV researcher Professor Joep Lange, one of those killed on MH17, said that the loss was "hard to comprehend or express".
"I strongly believe that all of us being here for the next week to discuss, debate and to learn is what our colleagues who are no longer with us would have wanted," she told delegates. "Our colleagues were travelling because of their dedication to bringing an end to Aids and improving global health. Our determination to continue their work honours their commitment. Let's show the world that neither brutality nor hatred can stop us."
On Melbourne's Prince's Bridge, a sign advertising Aids 2014 has become a makeshift memorial, with flowers and messages of condolence left by delegates and ordinary people alike. The city, which has a strong gay community – and was one of the earliest to respond effectively to the Aids epidemic – has taken pride in hosting this year's conference and has shared the sense of loss after the MH17 catastrophe, which also claimed the lives of 37 Australian citizens.
A message signed by "River, aged 8" read: "In memory of those who dedicated their lives to help others. Thank you. We hope you find a cure soon."
The six victims included Mr Lange, a pioneer of Aids treatment research and former IAS president, as well as his partner, fellow health professional Jacqueline van Tongeren; Glenn Thomas, a British communications officer for the World Health Organisation; Martine de Schutter, of Aids Action Europe; Lucie van Mens of The Female Health Company; and Pim de Kuijer of the campaign group Stop Aids Now!
In pictures: Malaysia Airlines flight MH17 crash

Show all 109
Join our new commenting forum
Join thought-provoking conversations, follow other Independent readers and see their replies