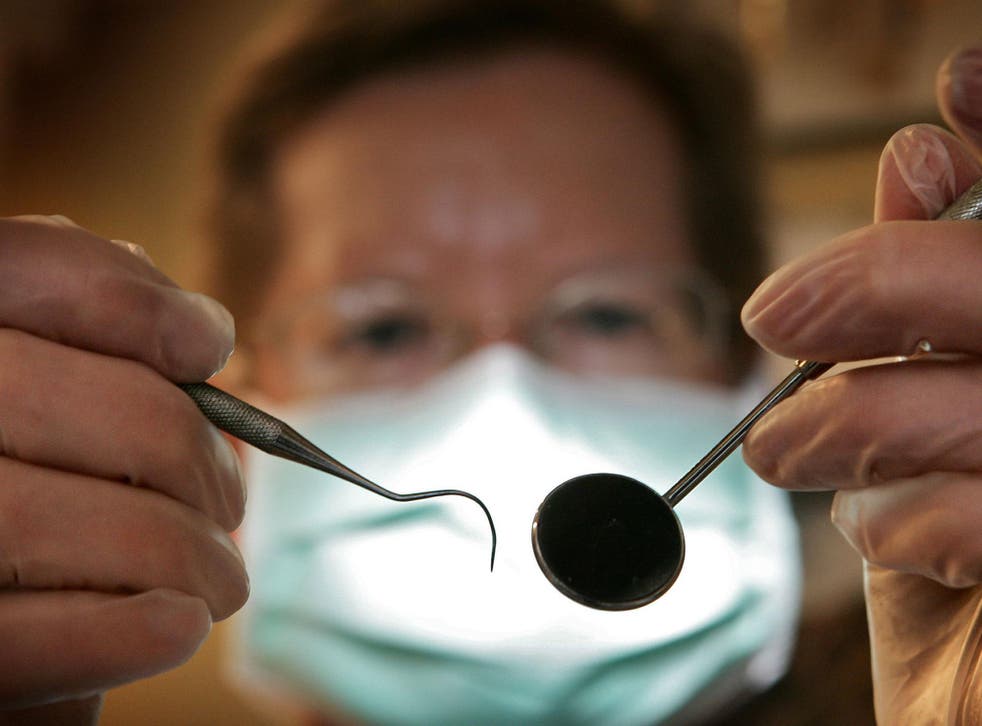 Dentists refusing to fix their mistakes costing patients hundreds of pounds, new analysis finds
Problems with dental care are up 9 per cent from last year with issues including dentists cracking healthy teeth during treatment, fillings that came out and dentures that did not fit
Patients are being forced to pay hundreds of pounds to fix mistakes by dentists, according to a new analysis of cases.
Citizens Advice said it is receiving more and more calls about problems with dentistry – both NHS and private – with some dentists refusing to fix their errors.
The charity helped people in England and Wales with around 4,000 dental care problems last year, up by 9 per cent on the year before.
Issues included patients querying the charges made by dentists, problems with payments and delays with the complaints process.
But substandard service was the biggest issue in 2015 to 2016. An analysis of 354 cases showed around three-quarters involved treatment that actually caused the patient further problems.
Issues included dentists cracking healthy teeth during a treatment, fillings that came out and dentures that did not fit. In one case, a patient paid thousands of pounds for a crown that did not fit, could not be removed and which led to bruising of their face.
In almost a quarter (23 per cent) of these cases, patients said dentists refused to offer a refund or a free-of-charge repair, despite rules saying they should.
In one case, a woman in her seventies paid £500 to have her teeth capped. The dentist chipped her two front teeth during the treatment but refused to repair the chips or offer compensation. The woman then had to pay £700 to have the damage fixed by another dentist.
Gillian Guy, chief executive of Citizens Advice, said: "If a dental treatment causes more problems for the patient, the law states that in most cases the dentist should be offering to repair this at no extra charge. Asking patients to pay could put their health at risk if they are unable to afford the further treatment.
"Dentists need to make sure that they aren't charging patients for their mistakes and that they provide patients with clear information about how they can claim compensation if something goes wrong."
Under the Consumer Rights Act, patients who go private are entitled to have any problems fixed by their dentist or, if it cannot be put right, at least a partial refund.
On the NHS, issues with things like fillings, inlays or crowns must be repaired or replaced within 12 months.
PA
Join our new commenting forum
Join thought-provoking conversations, follow other Independent readers and see their replies