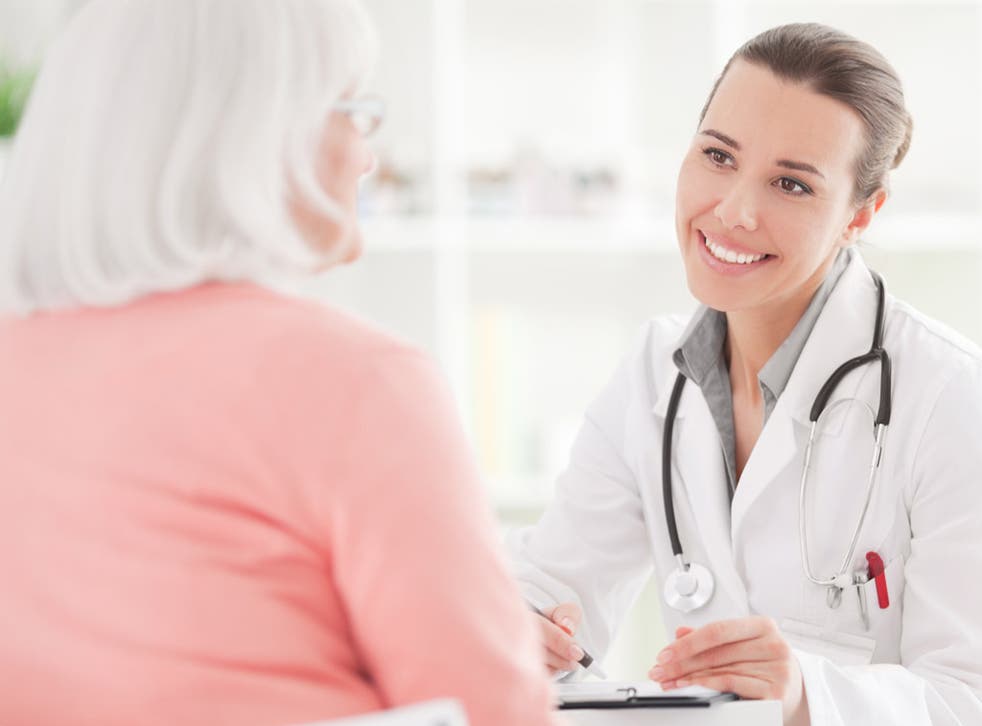 Doctor, doctor: why is my GP going on strike? Because a £53,000-a-year pension deal isn't enough...
Government vows to stand firm as doctors vote for pension strikes
Patients have been warned to expect delays in treatment and disruption in hospitals as Britain's doctors voted to go on strike for the first time in nearly 40 years.
The decision to take industrial action over pensions on 21 June was immediately condemned by Andrew Lansley, the Health Secretary.
He said that, even after the changes, a new doctor joining the NHS could expect a pension of more than £53,000 at age 65 while if they worked three years longer they could expect a pension of about £68,000 a year. Doctors said this failed to take into account the increased contributions they would be expected to make under the new scheme.
Both sides insisted that patient safety would remain paramount but hospital managers warned the 24-hour strike would "impact on care and cause distress and disruption". Some operations are expected to be cancelled along with routine GP appointments. This is expected to have a knock-on effect as consultations will have to be rescheduled. More stoppages are predicted later in the year with neither side predicting an early end to the dispute.
The decision to strike, announced by the British Medical Association (BMA), was taken after a ballot of members who are furious over the Government's proposed pension reforms.
The BMA claims the reforms will result in doctors working longer, paying more in contributions and getting a smaller pension when they retire. They add that the reforms renege on an agreement reached with the Government on pensions four years ago and comes at a time when the overall NHS pension scheme is in surplus.
However the Government counters that doctors have one of the most generous pension schemes in the country, with many retiring on pensions of around £50,000 a year. It adds that other much less well-paid NHS workers – who will also lose out under the new scheme – have not chosen to strike and say the decision shows that doctors are putting their own interests ahead of patients.
Privately, ministers believe the BMA is on the wrong side of public opinion and say they are not prepared to negotiate. "This strike makes the BMA look awful and shows that they are no more than a trade union representing a part of the NHS which is already very well paid," said a source close to Mr Lansley. "There is no chance of any negotiation at all because if we give way to the doctors then nurses and other far less well-paid staff who are not striking will rightly say you have got to reopen negotiations with us as well. That would bring the whole house of cards down."
But Alan Robertson, chair of the BMA's pension committee, said the decision to strike was based upon principles of fairness. "This is something we have been reluctantly pushed into because the Government is reneging on a pensions deal which was signed just four years ago," he said. "We are also concerned it will force some doctors to stay on working longer and longer and that could potentially be a concern with regards patient care."
In the ballot for industrial action, there was a 50 per cent turnout among the 104,544 doctors eligible to vote. They voted by two to one to take strike action. BMA leaders are to meet tomorrow to decide how the action will progress. However it is likely to see doctors providing all urgent and emergency care, but postponing non-urgent cases.
Dean Royles, director of the NHS Employers organisation, said regardless of BMA reassurances, patient care would suffer. "We are deeply disappointed with the announcement from the BMA about their decision to take industrial action," he said. "Doctors know that any industrial action will impact on care and cause distress and disruption to patients and undermine trust and confidence in the medical profession. Industrial action could potentially mean delays to treatment. It would be particularly distressing for patients and extremely worrying for staff who are dedicated to putting patients first."
Mr Lansley said the public would not "understand or sympathise" with the BMA. "People know that pension reform is needed as people live longer and to be fair in future for everyone. Every doctor within 10 years of retirement will receive the pension they expected, when they expected. Today's newly qualified doctor who works to 65 will get the same pension as the average consultant retiring today would receive at 60 – the BMA have already accepted a pension age of 65. If doctors choose to work to 68 then they could expect to receive a larger pension of £68,000."
Hamish Meldrum, chairman of council at the BMA, said it was taking industrial action "very reluctantly and would far prefer to negotiate for a fairer solution". "But this clear mandate for action – on a very high turnout – reflects just how let down doctors feel by the Government's unwillingness to find a fairer approach to the latest pension changes and its refusal to acknowledge the major reforms of 2008 that made the NHS scheme sustainable in the long term."
Q&A: How the strikes will affect patients
Q. Will the action put patients at risk?
A. The last time doctors took industrial action, in 1975, death rates fell. But it will be small comfort to those who find their operations cancelled or appointments postponed.
Q. Will the whole NHS be affected?
A. Just because the British Medical Association has called on doctors to join the day of action, it doesn't mean all of them will. Only half of doctors voted in the ballot. The response could be patchy.
Q. Will hospitals and GP surgeries close?
A. The BMA says they will stay open and staffed. Urgent and emergency care will be provided but non-urgent appointments will be postponed.
Q. Will doctors be on the golf course?
A. Doctors are instructed to be at their workplace in order that they are available for urgent cases. The BMA says patients turning up at their GP's surgery who say they need "urgent" treatment will be seen. Patients will not, however, be able to make appointments for 21 June and, on the day, they will not be able to make appointments further ahead.
Q What should you do if you have an operation booked for 21 June?
A. Routine operations may be cancelled. Treatment for cancer patients will proceed as normal. Labour wards will also be unaffected. Doctors will review test results, act on any found to be abnormal, and issue urgent prescription requests in the normal way.
Q. What will happen to waiting lists?
A. Management meetings and routine paperwork will be pushed back. Patients will be inconvenienced and waiting lists may rise. The most likely outcome on the day? Confusion.
Join our new commenting forum
Join thought-provoking conversations, follow other Independent readers and see their replies