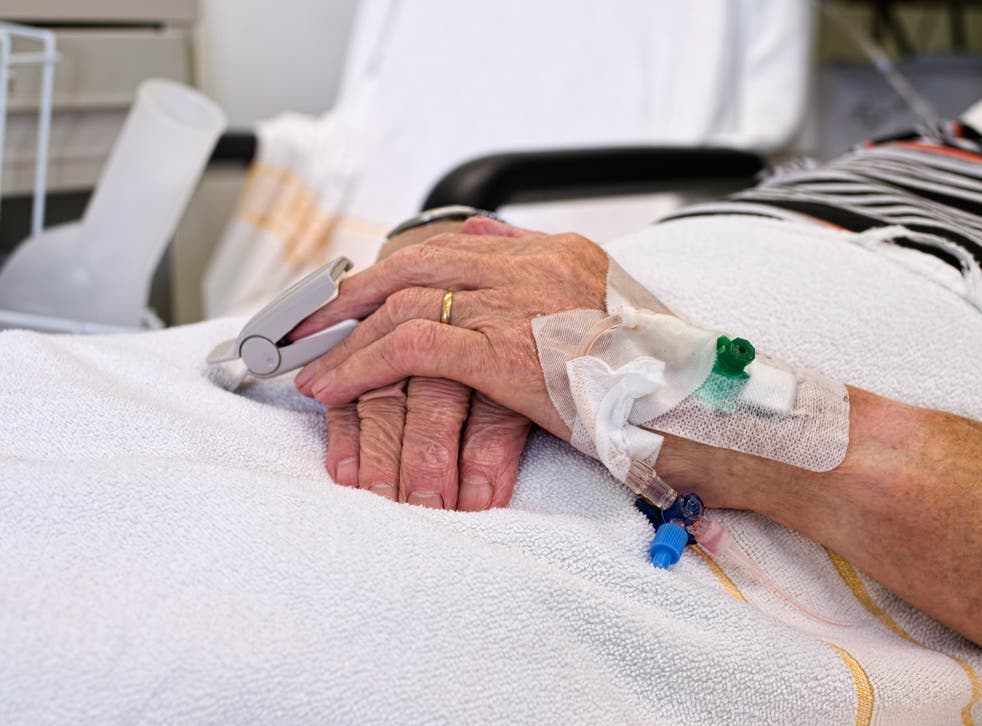 Doctors need training on how to tell patients they are dying, report finds
Medics find it difficult to tell patients they are dying, with some 'thrown in at the deep end'
Jane Kirby
Thursday 14 January 2016 01:19 Comments
Doctors need training on how to tell patients they are dying rather than having to learn "on the job", a report has found.
Medics find it difficult to tell patients they are dying and also to predict how long somebody will live, with some "thrown in at the deep end", the study of doctors' and patients' views reveals.
Published by the British Medical Association (BMA), the report into end-of-life care said: "Without exception, doctors did not find it easy to discuss dying and death."
Of 237 doctors interviewed in depth, most said the talk was "always distressing" but could be rewarding.
Some said not all doctors had the confidence to discuss death and not all "had the innate skills to manage such conversations". One GP said: "Some consultants won't tell the patient [he or she is terminally ill], partly because they're afraid what the patient's reaction will be."
Dr Ian Wilson, from the BMA, said: "Doctors need the time, support and sufficient training necessary for caring for people at their end of life, and patients must be able to access a high quality of end-of-life care."
PA
Register for free to continue reading
Registration is a free and easy way to support our truly independent journalism
By registering, you will also enjoy limited access to Premium articles, exclusive newsletters, commenting, and virtual events with our leading journalists
Already have an account? sign in
Join our new commenting forum
Join thought-provoking conversations, follow other Independent readers and see their replies