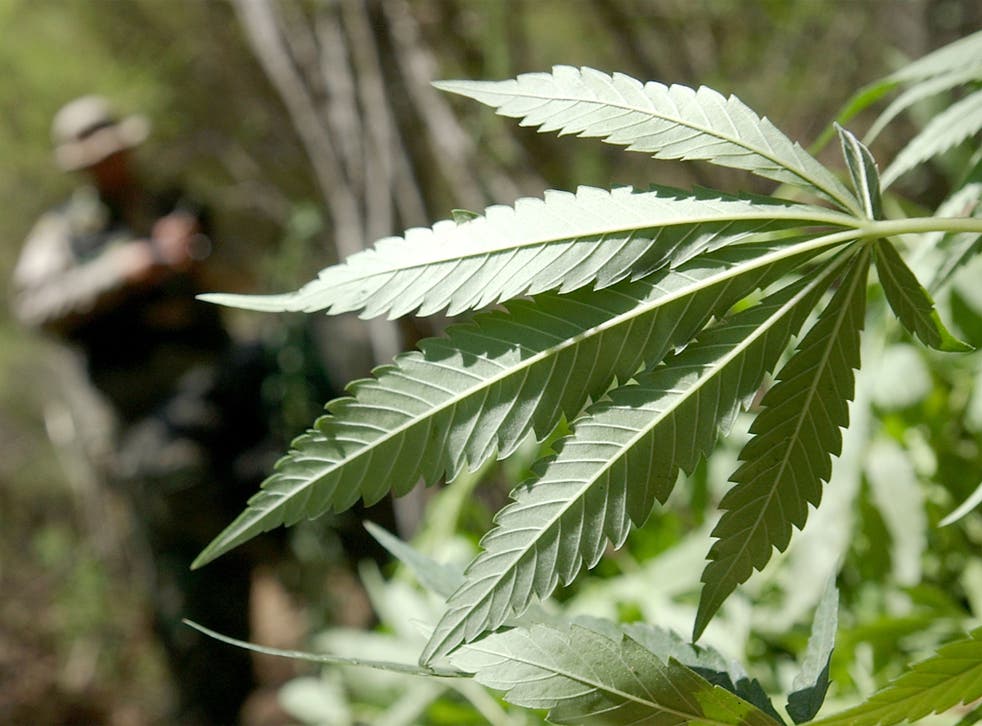 Drug made from cannabis could bring hope to children with severe epilepsy
The canabidiol-based drug is made from medicinal cannabis and does not contain the psychoactive part of the plant 
Hope has been raised for children with severe forms of epilepsy that are difficult to treat after trials of a new drug derived from cannabis showed promise in helping to reduce the number of debilitating seizures suffered as a result of the condition.
The study, published by the American Academy of Neurology, tested 213 people, ranging from toddlers to adults, who had severe epilepsy that did not respond to other treatments, using a drug made from a medicinal form of Marijuana.
Participants were given the drug containing canabidiol, also known as CBD, a component of cannabis that does not include the psychoactive part of the plant that creates a "high," in the form of a liquid.
Each participant was aware of the drug they were taking in the open-label study, which aimed to test the tolerance of the drug and its safety.
The forms of severe epilepsy the participants had included Dravet Syndrome, which in addition to the frequent seizures experienced causes behavioural, developmental and language delays, and Lennox Gastaut syndrome, which causes children to develop moderate to severe learning difficulties, and experience a range of seizures. The study included 10 other forms of hard-to-treat epilepsy.
Though cannabis is illegal on a federal level in the US, where this study took place, GW Pharmaceuticals, which has supported the trial, was given approval by the Food and Drugs Administration last year to test Epidiolex, and trials of the drug are believed to be on-going.
When initial results showed positive signs of helping the participants in October last year, GW Pharmaceuticals, which grows cannabis under licence, shares in the company experienced an all-time high.
Results released this week show that, of the 137 people who completed the 12-week study, there was a 54 per cent average decrease in the number of seizures the participants experienced.
Twenty three people with Dravet syndrome completed the study and found the number of convulsive seizures they experienced had dropped by 53 per cent.
Of the 11 participants who stayed the 12-week trial that had Lenox-Gastaut syndrome, they experienced a 55 per cent drop in the number of atonic seizures or "drop attacks", which cause a sudden loss of muscle tone and usually happen many times a day.
The drug did have side effects however, and a total of 12 people, or six per cent, dropped out of the study because of this. More than 10 per cent of people experienced side effects such as drowsiness, diarrhoea, tiredness and a decreased appetite.
But Orrin Devinsky MD, the study's author and director of New York University Langone Comprehensive Epilepsy Center, said that larger, placebo-controlled double-blind trials of the drug need to be conducted in order to measure its effectiveness.
"So far there have been few formal studies on this marijuana extract.
"These results are of great interest, especially for the children and their parents who have been searching for an answer for these debilitating seizures," he added.
Join our new commenting forum
Join thought-provoking conversations, follow other Independent readers and see their replies