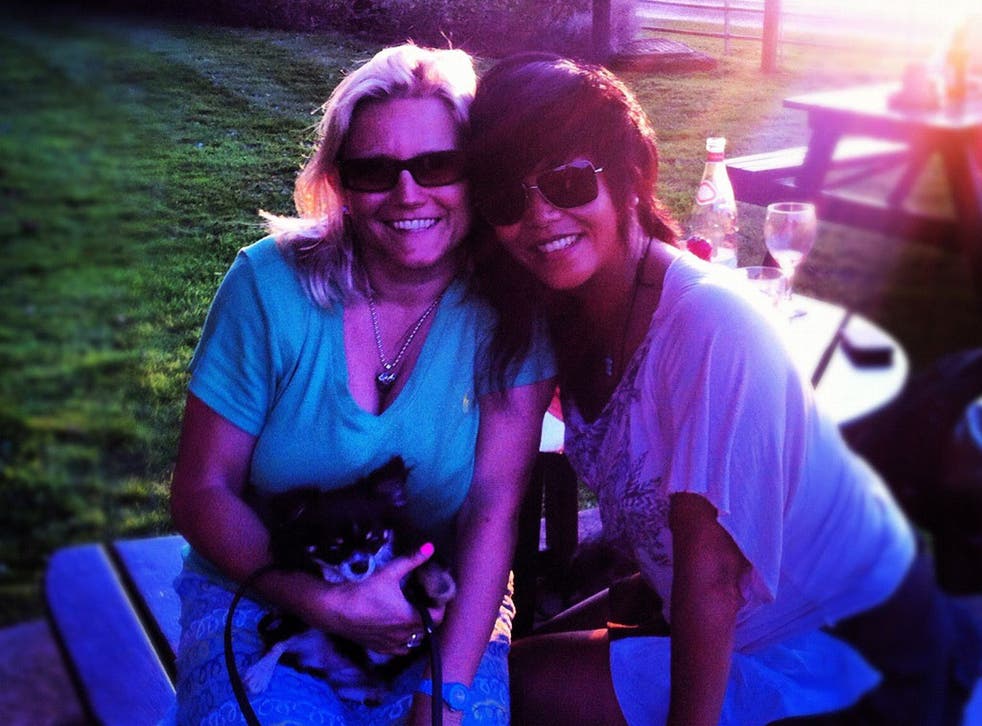 Drug use 'seven times higher' among gays
Two-year survey uncovers 'problematic substance abuse' among LGBT community
Whether it is a coping mechanism in the face of homophobia or just hectic partying is not clear, but new figures suggest that gay people are seven times more likely to take illegal drugs than the general population, with one in five of those surveyed showing signs of dependency on drugs or alcohol.
More than a third of gay, lesbian and bisexual people took at least one illegal drug in the last month, according to the largest study of its kind. Whether drug use is a psychological crutch, a way of integrating into the "scene" or perhaps both, that figure compares to 5 per cent of the wider population who admitted using a drug in the last month in the Crime Survey for England and Wales (CSEW).
Campaigners yesterday described the findings as a "wake-up call", while specialists warned that gay people risk being "excluded" from traditional drug treatment services. The report, conducted by the Lesbian and Gay Foundation (LGF) and the University of Central Lancashire, who sampled more than 4,000 people over two years, warns that there is "significant problematic substance use among lesbian, gay and bisexual people" and a risk of "substantial hidden harm".
The most widely used substances among those surveyed were party drugs such as cannabis and poppers, followed by powder cocaine, ecstasy, ketamine and amphetamines. They were 10 times more likely to have used cocaine in the last month than the wider population, and 13 times more likely to have used ketamine. Heroin use was comparable among both populations, but the use of crack cocaine was again higher among the gay community.
David Stuart, education, training and outreach manager at London Friend, the UK's only targeted LGBT drug and alcohol service, said feelings of "rejection" and "fear" as well as "shame around sex" could be factors leading to substance abuse. He added that drug services "aren't equipped" to deal with the shifting drug trends, noting that "while government funding is linked to crime prevention and drugs like crack and heroin, less than 2 per cent of lesbian, gay and bisexual people use these drugs."
But Kitty Richardson, 25, who runs the Most Cake, a blog for lesbians in London, said: "the scene has a lot to answer for". She added: "People are very quick to label gay people as troubled, or inherently needing those crutches, but all our methods of socialising revolve around drink or drugs. A by-product of that is people can become dependent."
The research, carried out at Pride events and through online and postal surveys, canvassed a younger age profile than the CSEW, but LGF's policy and research co-ordinator, Heather Williams, called the figures "striking". She added: "This should be a wake-up call for people working with the community and for policy makers commissioning services at a local and national level."
While drug use in the general population tends to decrease with age, the report found almost as many lesbian, gay and bisexual 36- to 40-year-olds were taking drugs as their younger counterparts.
'I was bullied quite badly, and started smoking cannabis at 14'
Sarah Graham, 43, is a drug counsellor, living in London. She is also a recovering cocaine user, who at one point was spending £600 a week on drugs and alcohol. The former TV director says the homophobic bullying she experienced at school was a factor in her addiction, which nearly killed her.
"I was bullied on a daily basis; it got quite bad, in terms of physical assaults. I didn't feel comfortable being myself and at 14, when I wasn't even out, I started smoking cannabis at the end of the playing fields to numb myself to the reality of day-to-day existence. This led me to taking more serious drugs, like speed and acid, then cocaine.
"A lesbian, gay or bisexual person presenting in treatment can have specific traumas, in which workers need to be trained."
Join our new commenting forum
Join thought-provoking conversations, follow other Independent readers and see their replies