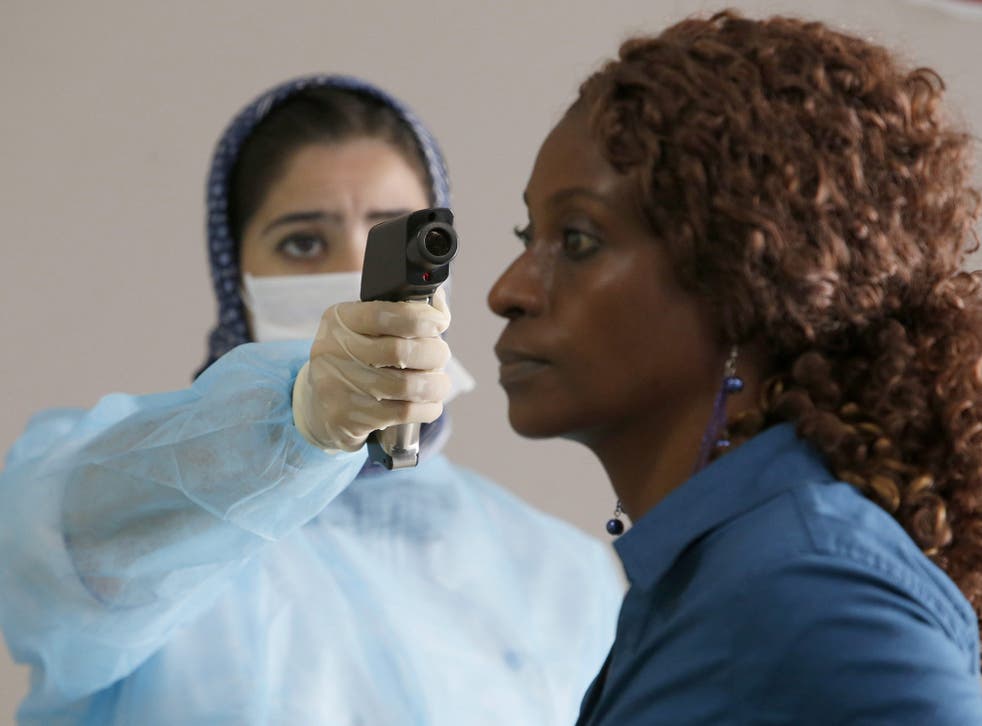 Ebola outbreak: Government science advisor questions need for airport screening
Screening is "a very, very blunt instrument" says Professor George Griffin
A government scientific advisor has criticised David Cameron's decision to begin screening for Ebola at UK airports as "a very, very blunt instrument".
Professor George Griffin, chair of the Government's advisory committee on dangerous pathogens, said he was surprised by the move, which he claimed most of the scientific community viewed as ineffective.
The Prime Minister defended his decision yesterday, insisting it was the right thing to do to "keep our own people safe", amid suggestions the measures had been introduced for political rather than medical reasons.
See the Ebola outbreak mapped

Show all 7
The new measures were announced on Thursday night, reversing the Government's previous position, but as of yesterday, screening had not yet begun at Heathrow, Gatwick or Eurostar terminals.
"We listen to the medical advice and we act on that, and that's why we're introducing the screening processes at appropriate ports and airports," said Mr Cameron.
David Mabey, professor of communicable diseases at the London School of Hygiene and Tropical Medicine, said the screening was a "complete waste of time".
Ministers will join dozens of health professionals today in an eight-hour exercise at locations across the country to test Britain's readiness for an Ebola outbreak.
Actors will play patients with symptoms of the deadly virus to test the response of emergency services, with some staff in protective equipment. A simulated meeting of the Government's Cobra emergency committee chaired by Health Secretary Jeremy Hunt will be held as part of the exercise.
The official death toll in West Africa's Ebola outbreak rose above 4,000 yesterday. The World Health Organisation said there had been 343 new cases in three days.
Public Health England said it was "unlikely" Ebola caused the death of a British man in Macedonia.
The man's death led to an investigation and quarantining of a hotel in the capital Skopje but PHE said information obtained about his symptoms and travel history suggested "very low risk" of Ebola.
Join our new commenting forum
Join thought-provoking conversations, follow other Independent readers and see their replies