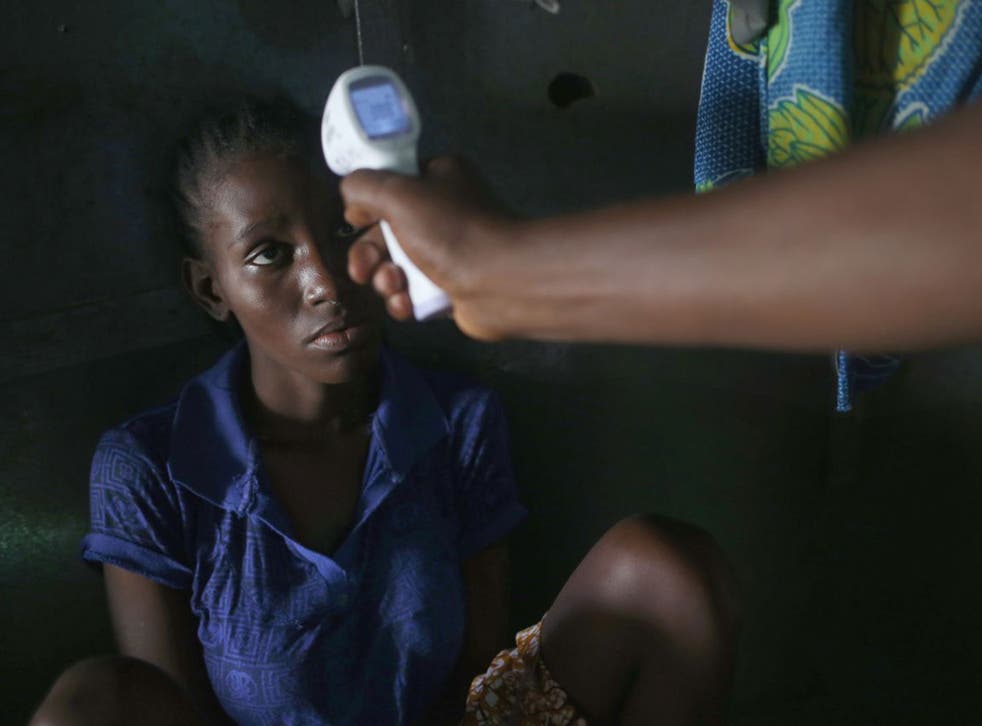 Ebola outbreak: WHO missed 'the disaster of our times,' claim aid agencies
Anger grows at the UN body's failures in the fight against the virus
After the shock of Ebola comes inevitable blame and recrimination. This weekend questions are being asked about who is to blame for a collective failure to recognise and respond to what was, and remains, West Africa's tragedy.
At the centre of the growing outrage is the World Health Organisation (WHO) which, as the UN's health agency, is charged with "providing leadership" world health matters.
Aid agencies, such as Oxfam yesterday, are warning that Ebola will become the "disaster of our time". It is being compared with the HIV/Aids epidemic, having already accounted for more than 4,500 confirmed deaths, with the true mortality toll estimated by some at more than 12,000.
The voices of concern were not always so strong. In April, the health charity Médecins Sans Frontières (MSF) warned that the outbreak, which had emerged a month before, was unprecedented. Geneva-based WHO, which had declared a global pandemic of swine flu in 2009 that, in fact, caused fewer deaths than seasonal flu, denied this, saying that there were only sporadic cases within a limited geographical area.
One of the organisation's communications officers, Gregory Härtl, warned MSF not to "exaggerate" Ebola's effects. He later went further, questioning the sense of imposing travel bans in the three affected countries. "You want to disrupt the economic life of a country, a region becuz [sic] of 130 suspect and confirmed cases? #Ebola," he tweeted.
It is now known that the Ebola outbreak began in December, but the first cases were reported only in March. WHO's regional office in Africa stands accused of failing to properly monitor the outbreak, perhaps explaining the three-month delay in identifying the virus that was killing Guineans.
WHO waited until August before declaring a public health emergency, outlining a "road map" to tackle the disease. "Huge questions remain about who will implement the elements in the plan," responded MSF's director of operations, Brice de la Vigne, at the time.
According to an internal WHO document that emerged on Friday, experts should have realised that traditional containment methods would not stop the disease. "Nearly everyone involved in the outbreak response failed to see some fairly plain writing on the wall," the WHO report, obtained by Associated Press (AP), noted. "A perfect storm was brewing, ready to burst open in full force."
The agency's bureaucracy was part of the problem, the report found. Country office heads were "politically motivated appointments" made by its regional director for Africa, Luis Sambo, who did not answer to WHO's chief, Margaret Chan.
In the earlier stages of the outbreak, messages from Dr Sambo's office were sometimes out of step with Geneva's party line. His tenure finishes at the end of this year.
The African WHO office declared Ebola to be "pretty much contained" in Senegal and Nigeria on 22 September, a claim not backed up by Dr Chan's office, which declared Senegal to be Ebola-free only on Friday and has yet to say the same about Nigeria.
The leaked document also said that one of Dr Chan's senior officials, Bruce Aylward, had warned her by email that some of WHO's partners felt it was "compromising rather than aiding" the Ebola response and that "none of the news about WHO's performance is good".
WHO said that the report obtained by AP was a working document. "WHO will not do interviews or explain details on this document until it is completed," it said in a statement yesterday. "WHO believes in transparency and accountability and will release this review when it is fact-checked. For now, WHO's focus is to obtain the resources needed to successfully fight this Ebola outbreak."
It added: "A full review and analysis of global responses to this, the largest-ever Ebola outbreak in history, will be completed and made public once the outbreak is under control. We are a public health organisation and our focus right now must be to stop this outbreak and save lives."
Meanwhile, the Canadian government has said it will ship 800 vials of its experimental Ebola vaccine to WHO in Geneva from tomorrow.
WHO, in consultation with health authorities in the countries most affected by the outbreak, will decide how the vaccine, which is undergoing clinical trials at Walter Reed Army Institute of Research in the US will be distributed and used, the Public Health Agency of Canada said.
In April, as the Ebola outbreak began to spread in Guinea, little went smoothly. WHO's office there, according to the leaked report, was accused of not helping experts get visas to that country. Some $500,000 (£311,000) in aid was said to have been held up by red tape.
Speaking to The Independent on Sunday yesterday, one aid worker described WHO's approach as "institutional arse-covering".
"There are definitely going to be recriminations and soul searching and an investigation into how this went so wrong," the worker said.
Vickie Hawkins, director of MSF UK, was more guarded. "We are frustrated and angry that the global response to this outbreak has been so slow and inadequate," she said yesterday. "For months, we have been pleading for more help and watching the situation deteriorate. When the outbreak is under control, we must reflect on how national and global health systems can have failed quite so badly. We at MSF will also look at our own operations and what we could have done and said differently."
She added: "Right now, our main concerns are not about what went wrong at the beginning, but what is still going wrong today. There are still very significant gaps in the field in all three countries. The job ahead of us is very large and difficult, but we simply cannot afford to fail."
That job was continued yesterday as another UN agency, the World Food Programme, delivered emergency food rations to 265,000 people, many of them quarantined in Sierra Leone, where 1,200 people have so far died.
That came as the country's president, Ernest Bai Koroma, announced a shake-up of the body in charge of fighting Ebola . A new National Ebola Response Centre replaced the previous body, the National Operations Centre, with "immediate effect".
Almost 4,500 miles away, another president, Barack Obama, urged Americans to remember that Ebola, although a global concern, was a West African tragedy. He ruled out a travel ban on people arriving from the three worst-hit countries. "We can't just cut ourselves off from West Africa," he said. "This is a serious disease, but we can't give in to hysteria or fear."
Join our new commenting forum
Join thought-provoking conversations, follow other Independent readers and see their replies