Exclusive: Thousands of HIV patients go hungry as benefit cuts hit
Doctors are having to prescribe food supplements to support those on treatment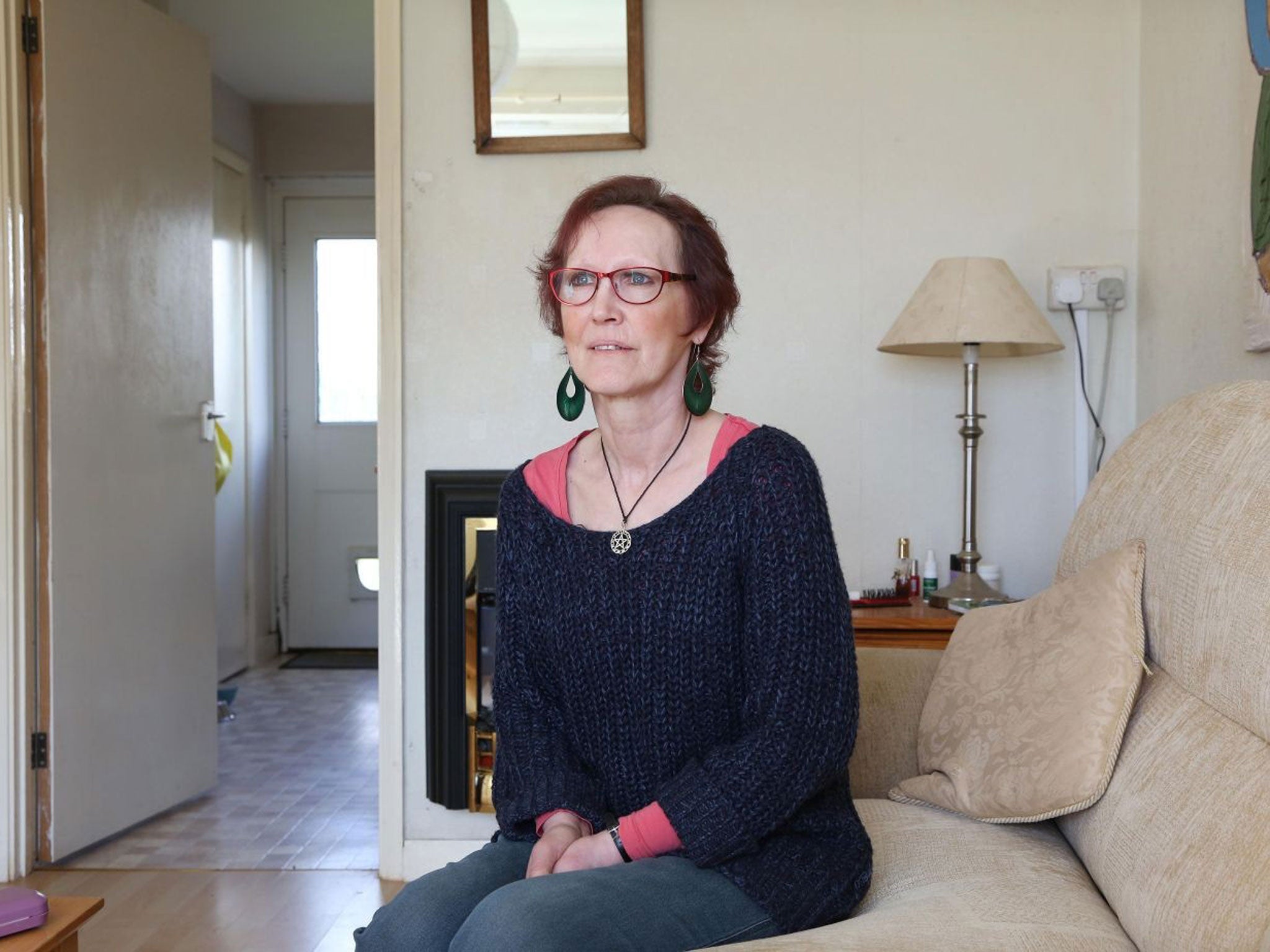 Thousands of people with HIV have been left struggling in poverty by the Government's welfare reforms – with some unable to afford the basic food they need to fight their condition.
The situation is now so critical that in some cases doctors are having to prescribe food supplements to ensure that patients' medication works, The Independent on Sunday has learned.
A national hardship fund for people with HIV/Aids, run by the Terrence Higgins Trust (THT), registered a 63 per cent increase last year in those needing emergency help because their benefits had been stopped.
HIV experts described the situation as "truly alarming", saying it was "nothing short of a disgrace" that seriously ill patients in modern Britain were having their treatments compromised by hunger. HIV medication can be less effective if taken without food.
Changes to sickness benefits introduced by the coalition – alongside other welfare reforms such as the so-called bedroom tax – have left many HIV patients significantly worse off.
Stringent criteria for employment support allowance, assessed by the now notorious Atos Healthcare, means that many have been moved off sickness benefits altogether. The replacement of the disability living allowance with the personal independence payment is also affecting growing numbers.
David Asboe, chair of the British HIV Association and a consultant in HIV medicine at Chelsea and Westminster Hospital, said: "Before the past three or four years, I never saw people coming in and saying they didn't have enough money for food. Now I've seen several people in my clinic where the fact that they've had a decrease in their income, related to benefit changes, means they can't afford regular food.
"Sometimes I have to prescribe food supplements to help them. If this is one of the unintended consequences of benefit changes, I think it's very important that it's looked at."
Explaining the medical importance of food to HIV patients, Dr Asboe said: "We know that, in general, if people have poor nutrition, that has a detrimental effect on their immune system. HIV suppresses the immune system, so nutritional problems can exacerbate the effects of it.
"About 70 to 80 per cent of all treatments for HIV have to be taken with a meal. That's critical to the success of these treatments, and they have to be taken regularly and on time. Taking [medication] with food optimises the absorption and has an impact on effectiveness. There's one treatment that has to be taken with a 400-calorie meal; there is evidence that, if you take it on an empty stomach, that compromises the treatment."
Of the 2,179 people given an emergency grant of £250 by THT last year, 919 were on benefits. Overall, there was a 15 per cent rise in applications between 2012 and 2013, but the numbers saying they needed emergency help specifically because their benefits had been cut jumped by 63 per cent.
Just under half of all those given help needed it specifically because they could not afford food.
Pamela Nash MP, chair of the All-Party Parliamentary Group on HIV and Aids, said: "These findings are truly alarming, and hopefully will send shockwaves through Whitehall. I find it deeply saddening that those with HIV in our country are not only having to deal with their condition, but now have the added burden of worrying about their finances."
Caroline Lucas, Green MP for Brighton Pavilion, who is also a member of the HIV parliamentary group, said: "People with HIV often have to deal with a range of physical, emotional and social problems. It's absolutely wrong that, on top of that, so many are also being forced into poverty by the coalition's heartless austerity agenda."
Paul Ward, THT's chief executive, said: "What we've seen is that progressively more people have had their cases reviewed and, as a consequence, are no longer entitled to benefits at all. For many people with HIV, this isn't a question of not having enough money to go to the cinema or buy some clothes. It means they have not got enough money to eat properly. For those who are very unwell, it means they struggle to make appointments simply because they don't have money for the bus fare.
"The numbers in this report should act as a warning sign at all levels of government that people with HIV are not receiving the level of support needed to meet the most basic of costs. In an age when highly effective treatments mean that people with HIV can live long and healthy lives, it is nothing short of a disgrace that HIV and poverty should still so often go hand in hand."
Ian Walker, 47, from south-east London, receives £71.70 a week in employment support allowance and has struggled so much to get enough to eat that he has to use food banks. He was diagnosed with HIV in 1986 and had to leave his job in occupational health recently after the state of his health plummeted.
"People don't seem to have a concept of how difficult it is to live on £71.70 a week, which I've now been doing for a year. I've been reliant on a food bank for food assistance, but part of the difficulty with that is that it's only open at certain times," he said.
"When you're hungry on a Monday and they're not open till Wednesday, then that's two days you have to wait for food. Food Chain gives a free lunch once a week and sometimes I can't even afford the bus fare to get there, which is silly.
"My strategy for when I run out of money is to sleep for a couple of days, because, when you're asleep, you're not as hungry."
A spokesman for the Department for Work and Pensions said: "The Government spends £94bn a year on working age benefits and the welfare system supports millions of people who are ill, disabled, on low incomes or unemployed.
"The Government has also taken action to help families with the cost of living, including increasing the tax-free personal allowance to £10,000, which will save a typical taxpayer over £700. Our welfare reforms will transform the lives of some of the poorest families in our communities, with universal credit making three million households better off and lifting hundreds of thousands of children out of poverty."
'People on benefits are really being demonised and put in an unfair light'
Karen Norton, 58, is from Bristol
I was found to be HIV positive in 1997 and my husband, who had been given six months to live in 1998, died in 2010. When he died, I suffered from severe depression. I had to go back to the low benefits rate, which is less than £100 a week.
The bedroom tax was introduced, so I had to find a new place. I just couldn't afford the £40 a month. It doesn't sound a lot but, for someone like me, £40 is a lot of money.
It's such hard work being on benefits. Sometimes I know there's something not quite right with my body and I don't know whether to put it down to the food I've been eating.
Although I'm very conscious of what I buy these days, I do buy a lot of crap food because it's cheap. I used to shop in Waitrose and now I shop in Lidl and pound shops. I feel like people on benefits are really being demonised and put in an unfair light. It's such hard work.
Zachary Boren
Join our commenting forum
Join thought-provoking conversations, follow other Independent readers and see their replies