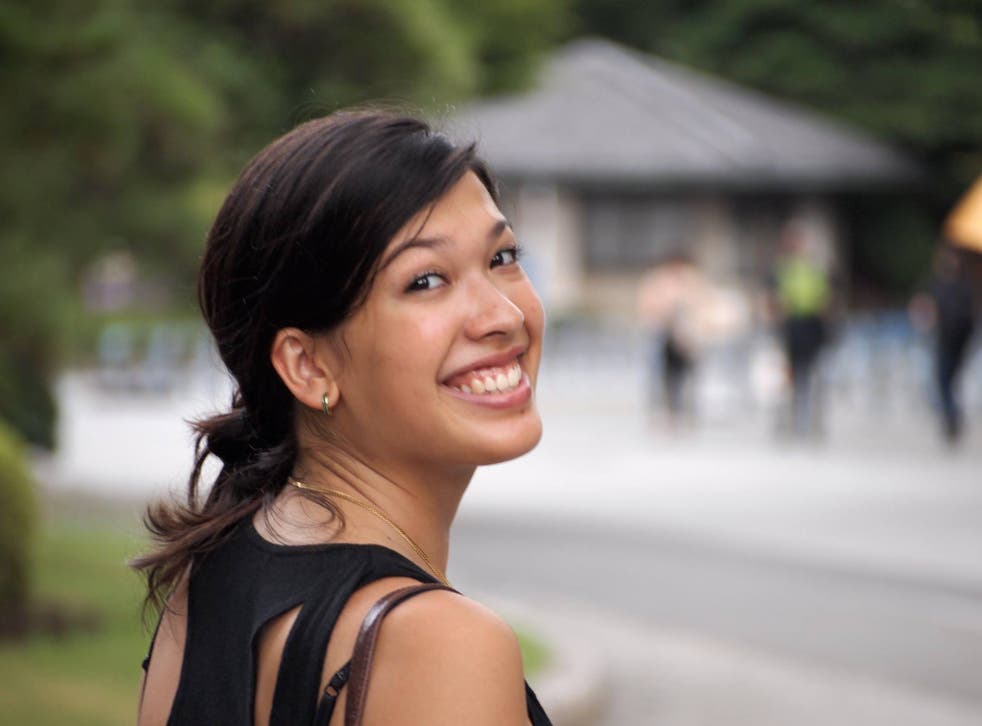 Family of mixed-raced cancer patient Lara Casalotti launch global appeal to find rare stem cell donor
The student's mixed Thai-Italian heritage means finding a donor match is very difficult
The family of a mixed-raced student diagnosed with blood cancer have launched an international appeal for a rare donor.
Lara Casalotti, 24, has both Thai and Italian heritage. Since matching donors usually come from someone of the same ethnicity, the chances of finding the right donor for her tissue type are low.
Casalotti was diagnosed with Acute Myeloid Leukaemia a week before Christmas, when she suspected she had pulled a muscle in her back. Doctors said a stem cell transplant would be crucial, with her best chance of finding a match amongst people with both Asian and European heritage.
But of the donors registered with Anthony Nolan, a leading bone marrow charity, only 0.5 per cent are from East Asian backgrounds. In fact, Casalotti's case reveals a troubling fact of the bone marrow register: a dearth of donors for ethnic minorities.
Patients of Asian, black and minority ethnic backgrounds have less than a 20 per cent chance of finding a suitable match.
Lara's family have launched the Match4Lara appeal in order to find a match for Lara – but they also hope to raise awareness for other blood cancer patients from ethnic minorities who are desperate for a stem cell transplant. Sadly, Casalotti's only brother is not a match.
The Match4Lara campaign has begun to gain traction, with the Facebook page garnering 6,000 likes, and Anthony Nolan confirming over 2,000 registrations overnight. Celebrities have offered their support, too, with Stephen Fry tweeting: "Mixed race? You can do something with your unique identity – save a life."
Ms Casalotti is currently undergoing treatment at London's University College Hospital. She was taken ill in Thailand, while working with an Oxford professor on conditions for migrant workers. She has previously worked with the UN and Human Rights Watch. "I really can't express how grateful and touched I am by everyone who has helped raise awareness and has signed up to bone marrow registries in response to the campaign," she said.
Potential donors can sign up by spitting in a kit pack and sending it by post. Anthony Nolan only accepts donations from donors under 30, but those older can sign up via the British Bone Marrow Registry or Delete Blood Cancer.
Visit the match4lara.com website for more details.
Join our new commenting forum
Join thought-provoking conversations, follow other Independent readers and see their replies