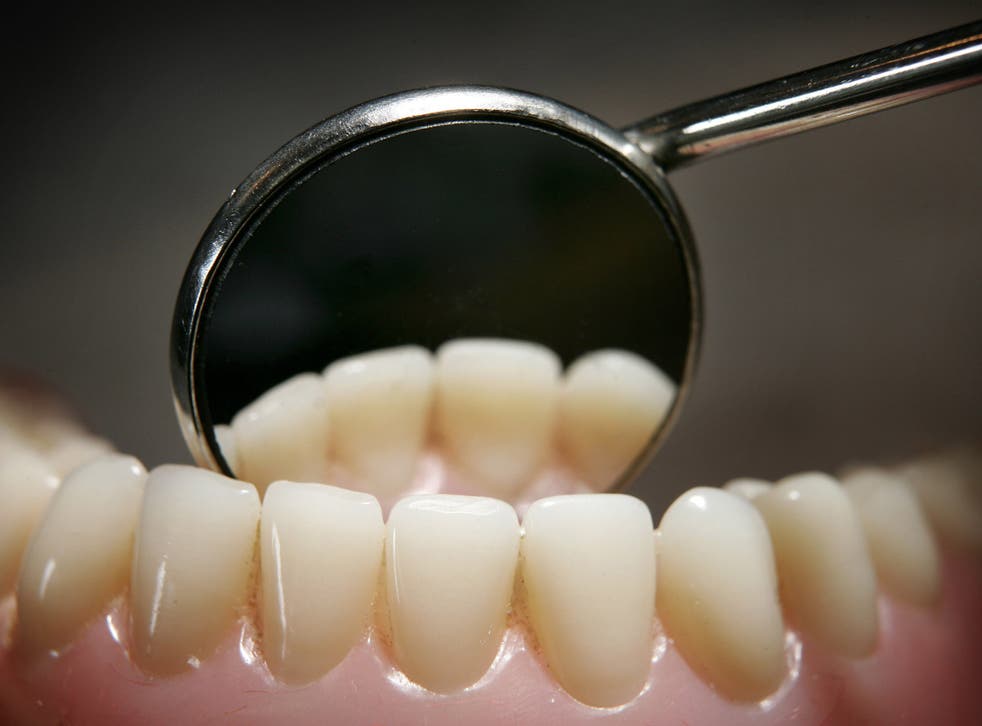 Flossing teeth can do more harm than good if not performed correctly, expert claims
Less than a fifth of people floss regularly, Professor Robin Seymour claims
Flossing your teeth can do more harm than good if not performed correctly, a dental expert has claimed.
Using floss correctly can remove pieces of food and plaque from between teeth. If left to fester, debris between the teeth can build up and irritate gums, causing inflammation and eventually disease.
However, many people floss incorrectly, pushing plaque between the teeth down underneath their gums, according to Robin Seymour, Emeritus Professor of Dental Sciences at Newcastle University.
Another common error, Professor Seymour writes in the Daily Mail, is using a sawing action to drag the floss back and forth, which doesn't remove plaque and can traumatise the gums.
Furthermore, he says only 17 per cent of adults floss on a regular basis, which is three or four times a week.
Seven-year-old has 80 teeth removed
Instead of flossing, he recommends people use an electric toothbrush, followed by an interspace or interdental brush and then an alcohol-free mouthwash.
He especially advises using a mouthwash which contains cetylpyridinium chloride, or CPC, and essential oils.
"Using a mouthwash is going to be as good as flossing," he writes in the Daily Mail, "and as most also contain fluoride there are additional benefits in terms of protecting teeth from decay.
"Another advantage of mouthwashes like Dentyl Active is that they stain the debris and plaque so when you spit the mouthwash out, you can clearly see what has been removed.
Health news in pictures

Show all 40
"This encourages better brushing by showing how much plaque was missed, while providing the reassurance that it has been removed."
Join our new commenting forum
Join thought-provoking conversations, follow other Independent readers and see their replies