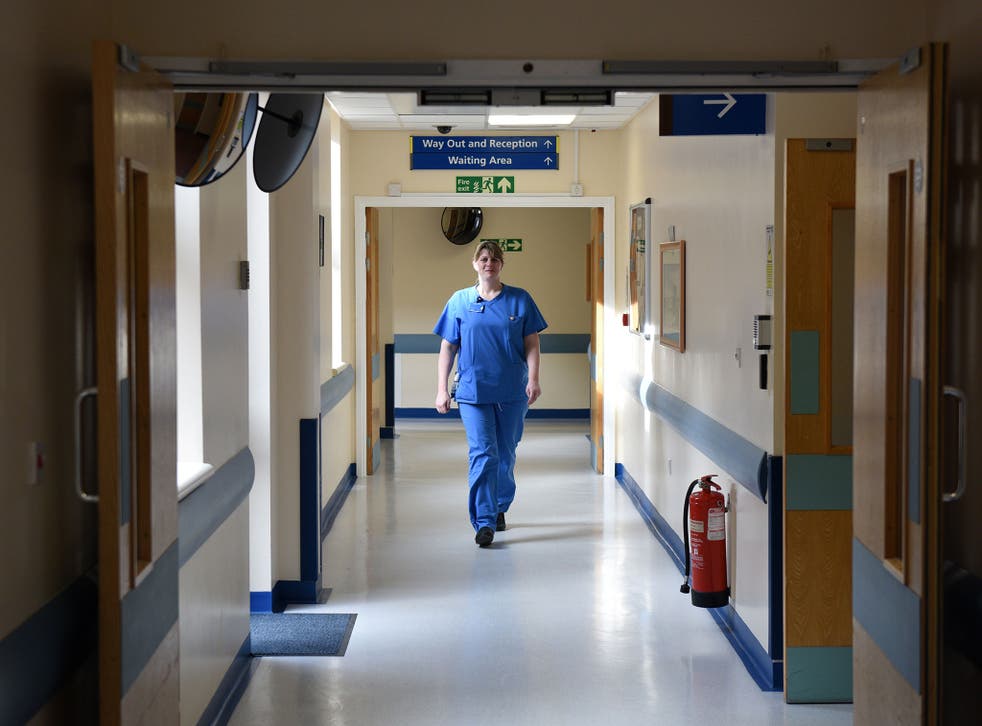 Four out of 10 health contracts going to private firms, Labour claims
Labour claim their figures are evidence that the founding principles of the NHS under threat
Nigel Morris
Saturday 25 April 2015 01:22 Comments
Four out of 10 contracts for GP services, medical centres and nursing homes are going to private firms after the shake-up of the National Health Service, according to Labour research.
The party will seize on the figures as evidence that the founding principles of the NHS under threat. Labour is anxious to turn the election spotlight on to health after a week in which much of the focus has been on the prospect of the SNP holding the balance of power in a hung parliament.
Its research shows that 40 per cent of contracts placed by clinical commissioning groups, responsible for the vast majority of health spending, have been handed to private companies; 41 per cent were won by the NHS, with the rest going to charities, social enterprises and not-for-profit companies.
More than 150 commissioning groups responded to freedom of information requests by detailing contracts for GPs services, surgeries, medical centres, nursing homes, residential care, hospices, homecare, opticians, hearing services, pharmacists and physiotherapists.
Labour says the private provider Care UK has received 49 contracts worth £110m, including the NHS 111 non-emergency phone service. The party claims the Tories have been given more than £20m by hedge funds with investments in private health care since David Cameron became leader in 2005.
Research by the NHS Support Federation published today also concludes that the number of private firms delivering NHS care has risen dramatically. It calculated that the private care sector clinched contracts totalling more than £3.5bn in 2014/15, five times more than in the previous year.
Non-NHS organisations have consistently won more business in every year since 2010, with single contracts worth more than £1m not uncommon, it said.
Its conclusions follow an analysis by Imperial College London which found that for-profit providers of GP services are outperformed by traditional GPs practices.
The Conservatives say the money spent on private providers by the Coalition has increased at the same pace as during the last Labour government. They have repeatedly dismissed as scaremongering Labour's claims that the Tories are bent on privatising the NHS by the backdoor.
Andy Burnham, the shadow Health Secretary, will attack the Government's decision to lift the cap on the number of private patients that hospitals can treat. He will say income from private admissions has risen by 58 per cent since 2010, while waiting times for NHS patients, operation cancellations and bed occupancy rates all got worse.
Mr Burnham will claim that a two-tier system is emerging in which NHS patients are pushed to the back of the queue. He will say a Labour government would legislate swiftly to impose a 2 per cent limit on the amount of money hospitals can raise from private patients; trusts would be allowed to exceed that limit only if they were meeting key performance standards for NHS patients.
For trusts that are already raising more than 2 per cent of their money in this way, the limit would be two percentage points above the current level. This would protect world-leading treatment centres which receive high incomes from foreign patients.
Register for free to continue reading
Registration is a free and easy way to support our truly independent journalism
By registering, you will also enjoy limited access to Premium articles, exclusive newsletters, commenting, and virtual events with our leading journalists
Already have an account? sign in
Join our new commenting forum
Join thought-provoking conversations, follow other Independent readers and see their replies