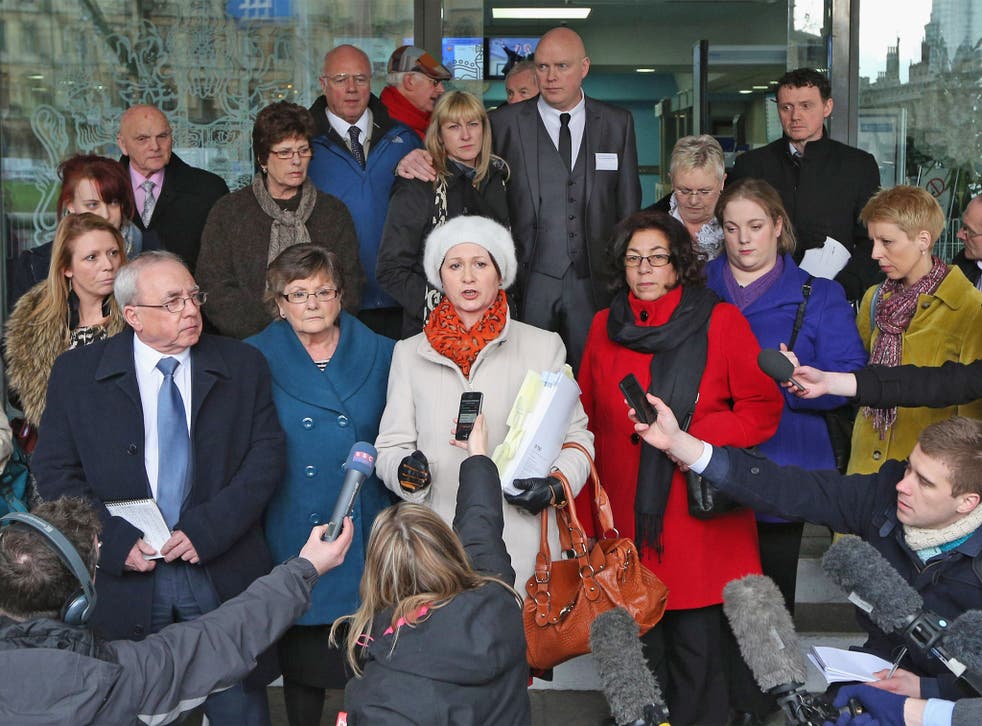 The Francis report: key findings
The catastrophic failures started at the patients' bedside but reached up, through the Byzantine hierarchy of the NHS, to heart of Government.
From the nurses who left patients in excrement-soiled bed clothes to the managers who only wanted 'good' news, to the Health Secretaries obsessed with financial targets, no-one emerges with credit from the Mid Staffordshire scandal.
Wards of Stafford Hospital
Francis paints a bleak picture of harassed, uncaring nursing staff who had lost the sight of their fundamental obligation to care. Nurses and healthcare assistants didn't bother to help feeding patients who were unable to do so on their own, water was left out of reach while persistent requests for help were ignored. Medicines were prescribed but not given, patients were discharged without being fit to go home, while those left behind were often left unwashed and unfed. "The most basic standards of care were not observed and fundamental rights to dignity were not respected," he said.
Key recommendation: Nurses to be held personally and criminally accountable for the care that they provide to their patients.
Trust management
Francis describes the leadership of Stafford Hospital as being characterised by a lack of experience, great self-confidence, and an obsession with meeting Government-imposed targets without worrying about the consequences. There was a pervasive culture where poor practice was tolerated as long as it remained hidden. Even when high mortality figures and patient complaints were brought to their attention senior managers denied their significance. Instead all they cared about was balancing the books so they could achieve cherished 'foundation trust' status. Francis said: "It is impossible to avoid the conclusion that there was an unacceptable delay in addressing the issue of shortage of skilled nursing staff. There is no evidence of any sense of urgency about this problem".
Key recommendation: Hospital boards should face dismissal if they fail to ensure minimum standards of safety and quality care.
Patient groups and MPs
Local patient groups should have acted as an early warning system to expose what was happening at Stafford much earlier. But the Public and Patient Involvement Forum at Stafford relied on uninformed and untrained volunteers. Francis says the patient representatives were beset by dysfunctional relationships and in-fighting. He also criticises local MPs who heard concerns about the Trust from constituents, but largely just passed these on to others without following them up.
Key recommendation: Patient groups should be properly funded with training given to members and the ability to carry out inspections of wards as well as the ability to bring in outside experts.
Primary Care Trust
This was the local NHS body which commissioned operations and care from Stafford Hospital on behalf of patients and should have been expected to have their interests at heart. It also represented local GPs who would have been well placed to raise concerns about poor care. But Francis says despite the PCT's rhetoric about "aspirations to improve the quality of service" this meant almost nothing. Local GPs did not raise concerns about the hospital – even though they were aware of them – until specifically asked to do so following the announcement of an investigation. Francis pointedly recommends that GPs need to recognise their "continuing obligations to their patients" after referral to hospital.
Key recommendation: These bodies no longer exist and have been replaced by GP led commissioning groups. Francis says these groups should monitor all hospitals where they send their patients including carrying out professionally qualified checks on the quality of service offered as well monitoring outcomes.
Strategic Health Authority
This body, led at the time by the now head of the NHS Sir David Nicholson, should have been responsible for making sure Stafford Hospital was well run and safe for patients. But Francis accuses the SHA of making no link between its financial role and how this could impact on patient care. Dammingly, the report says the SHA saw its role as defending the trust against the Healthcare Commission (the body charged with maintaining clinical standards) rather than holding it to account.
Key recommendation: These bodies no longer exist but Francis makes clear that there must no longer be any distinction between bodies ensuring the financial viability of a hospital and those ensuring good patient care.
Healthcare Commission and Care Quality Commission
During the period of the Stafford Hospital scandal these two bodies were responsible for assessing and reporting on standards of patient care across the NHS. Francis says the Healthcare Commission did not have the money to run a proper complaints unit and relied far too much on hospital self-assessment in making it findings. When the CQC took over these responsibilities it initially lacked the resources to carry out the responsibilities it has been given in statute. It did not carry out enough inspections while Francis criticises an "unhealthy culture", in which senior managers were more concerned about their public image than "delivery".
Key recommendation: A specialist cadre of hospital inspectors should be created with the involvement of patients to identify problems early.
Department of Health
Francis says while the Department was not culpable of any direct responsibility for the failing in Stafford the evidence he saw revealed a "remoteness" from the reality of front-line staff and patient experience. He said that its directives to hospitals and emphasis of policy implementation had sometimes been perceived as "bullying or applied oppressively".
Key recommendation: No more top-down re-organisations of the NHS. At all times there should be senior clinical involvement in policy decisions and all staff must spend time on the frontline as well as meeting those who have suffered bad experiences.
Join our new commenting forum
Join thought-provoking conversations, follow other Independent readers and see their replies