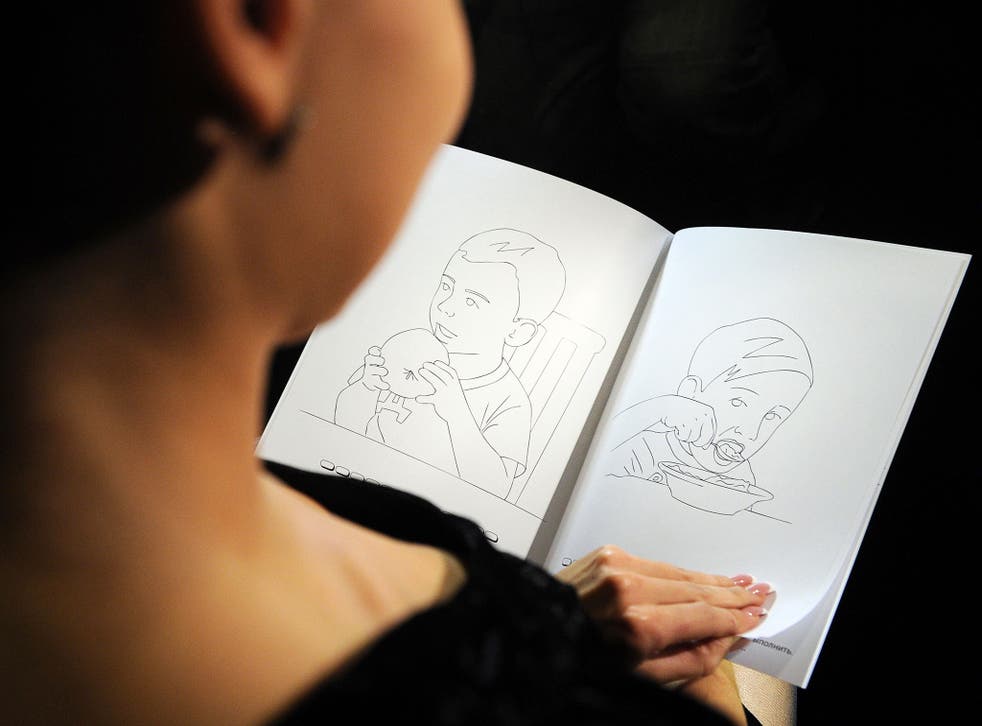 French women use colouring books to help relieve stress and anxiety
Publishers market the books as having "therapeutic" qualities
Kashmira Gander
Tuesday 03 June 2014 15:23 Comments
Usually associated with play-schools and toy boxes, colouring books have a found a new fan-base in France, where women have taken up colouring to help ease their stress and anxiety.
The trend is thanks to a clever marketing ploy used by publishers, which means more of the books are bought in France – mainly by women - than in any other nation in the world, the Telegraph reported.
By advertising the books as "therapeutic" and "anti-stress", and swapping child-friendly scenes for more mature topics such as "medieval art" or "extraordinary gardens", publishers have harnessed a niche market.
Now, colouring books sell faster than cookery books in France, according to trade publication Livres Hebdo.
One example of the success of clever marketing comes in the English title Secret Garden - An Inky Treasure Hunt and Colouring Book by Johanna Basford. French publisher Marabout added "anti-stress" to the title, and the book sold many more copies than it did in Britain, the newspaper reported.
"We did a test run in 2012 when we launched 100 Coloriages Anti-Stress, which we had bought from a British publisher that sold it as Colouring for Grown-ups," Anne Le Meur, who runs the colouring book section of publisher Hachette, told the newspaper.
"It was an instant success, love at first sight!"
35-year-old Cynthia Riviere from the souther city of Arles runs a Facebook group for colouring book fans. She told the newspaper she colours for an hour a day, and finds the activity alleviates her headaches, and moves her "into a deep calm".
Register for free to continue reading
Registration is a free and easy way to support our truly independent journalism
By registering, you will also enjoy limited access to Premium articles, exclusive newsletters, commenting, and virtual events with our leading journalists
Already have an account? sign in
Join our new commenting forum
Join thought-provoking conversations, follow other Independent readers and see their replies