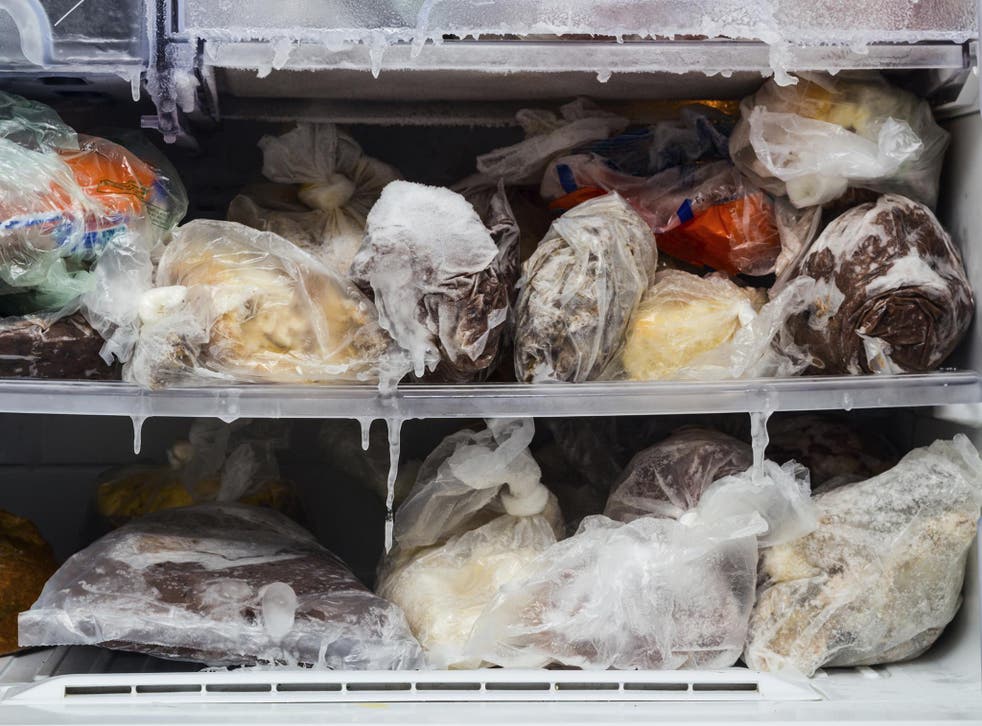 Frozen food safety confusion leading to tonnes of waste, watchdog warns
Food Standard Agency busts common freezer myths to help reduce food waste
Misconceptions about when it is safe to eat frozen food are contributing to the country's already high levels of food waste.
The Food Standards Agency has found 43 per cent of people believe food can only be frozen on the day of purchase; 38 per cent said it is dangerous to refreeze meat after it has been cooked and 36 per cent thought food can go off and become unsafe while in the freezer – all false ideas.
31% of the people we spoke to said that more information about how to safely freeze food would help them to reduce their food waste."
In the UK, seven million tonnes of food is thrown away each year, and more than half of this is could have been eaten.
The Food Standards Agency is calling on the public to make the most of their freezers to minimise food waste, as well as helping to bust myths about freezer safety.
Steve Wearne, FSA director of policy said: "Our research shows that many of the fears the public has about freezing food are unfounded and we need to ensure they know the facts.
Mr Wearne said that food does not have to be frozen on the day it is bought – any day before the use-by date is safe to freeze on: "The freezer is like a pause button, so you can freeze foods right up to the 'use-by' date… Once defrosted, the pause button is off, so defrost food as and when you need it and eat it within 24 hours of it being fully defrosted."
In theory, food can be kept in the freezer indefinitely, though the quality of the food will begin to decline after the first three to six months – so it is best to eat sooner rather than later.
Laura Rowswell from the hygiene and microbiology team at the FSA warns freezing does not destroy bacteria, but causes it to become inactive. This keeps the food safe while it is in the freezer, but bacteria will start to grow again when it is removed.
Food and drink news

Show all 35
"As a rule of thumb, the warmer the temperature the more active bacteria are, which is why we recommend defrosting food slowly and safely, preferably overnight in the refrigerator," she said.
Food that has been defrosted and refrozen has a higher risk of causing food poisoning, because freezing does not destroy bacteria, it just makes it inactive.
"If the product is refrozen these bacteria will survive, and when defrosted again, it is more likely that bacteria would reach harmful levels and cause food poisoning," said Ms Rowswell.
Join our new commenting forum
Join thought-provoking conversations, follow other Independent readers and see their replies