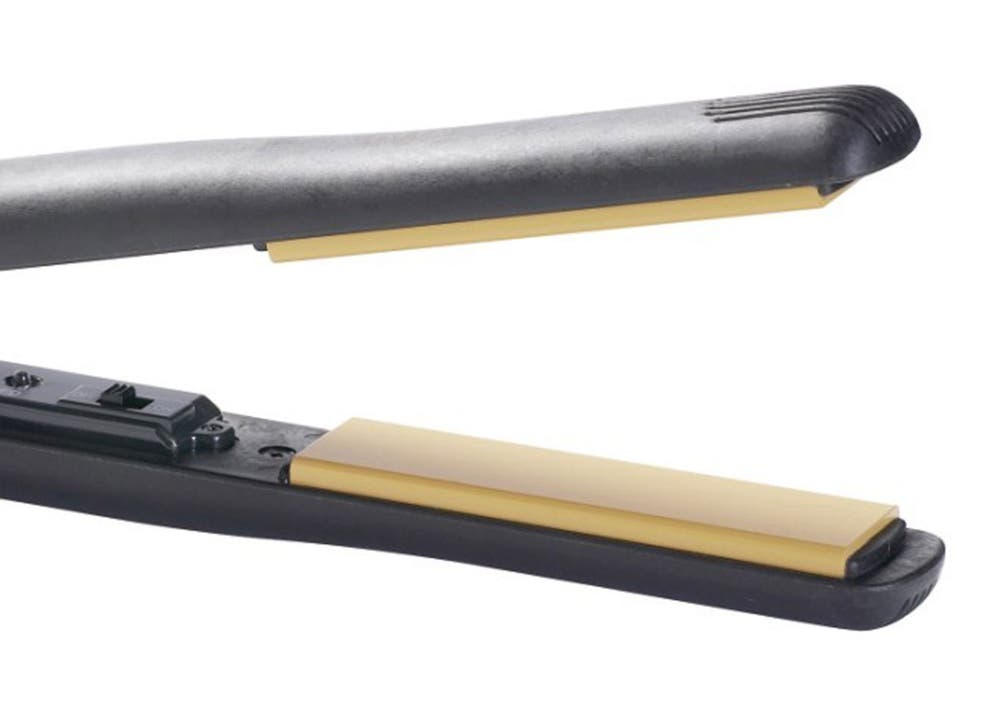 Go straight... to the hospital: Doctors warn of the dangers of hair straighteners
It's party season, and smooth hair is de rigueur. But the devices are causing serious burns
Doctors have warned of the dangers of hair straighteners after a near doubling of burns cases in children – and Christmas is the peak time for accidents.
Children are up to three times more likely to be injured in the weeks after Christmas, according to new research. Most of the children injured are aged under two.
The study said that owners need to be better informed about handling the devices. It recommended that straighteners be put in heat-resistant pouches after use, to reduce the risk of burns.
Retail research revealed that one in three women own hair tongs. The number of consumers owning straighteners rose from 4.6 million in 2007 to 5.3 million in 2010, a jump of 15 per cent. Nor is it just women driving the boom, with one in five men claiming to own one.
"Hair-straightening devices can cause significant, 'full-thickness' injuries," says Dr Julia Sarginson, who led the research at the burns centre at Bristol's Frenchay Hospital. "Our study shows that infants and toddlers are at most risk, and these are preventable burns that warrant our attention."
The researchers, whose findings appear in Burns journal, say that straighteners have become more popular over the past decade because of increased availability, a fall in prices and the fashion for straight hair. A popular Christmas gift, they retail for as little as £20.
A 2011 review by Electrical Safety Council warned: "The hair straightener [may not be] shaped or decorated like a toy... nevertheless, the brightly coloured enclosure might still be considered appealing as a plaything by young children."
The council adviced parents "to keep the hot surfaces away from exploring fingers", even though tongs are being increasingly sold in heat-proof bags or clips. In the absence of effective legislation the best preventative measure remains "education of the users".
A potential hazard is that the plates can reach 220C, hotter than household appliances such as an iron, at 180C. A further hazard is the length of time it takes for them to cool after use; the researchers say that straighteners can cause burns up to 15 minutes after being turned off.
The South West Regional Paediatric Burns Centre in Bristol looked at the growing number of cases and the damage caused. Doctors found there had been 155 cases admitted over a five-year period, and that the number of cases had increased from 20 to 45 a year. Eight cases were serious enough to require skin grafts.
Seven out of 10 injuries were in children under two. The average age for injured children under five was 17 months for boys and 21 months for girls.
Merry ch... whoops!
* Drunken tumbles cause a large share of party-season injuries.
* Christmas trees are responsible for more than 1,000 injuries a year.
* Humble fairy lights account for around 350 accidents – from electrical shocks to burns.
* If you're in high heels, watch out for snapped stilettos – and ligaments.
* Thinking of tripping the light fantastic? Beware dance-related injuries such as pulled muscles.
Connor Cazalet-Smith
Join our new commenting forum
Join thought-provoking conversations, follow other Independent readers and see their replies