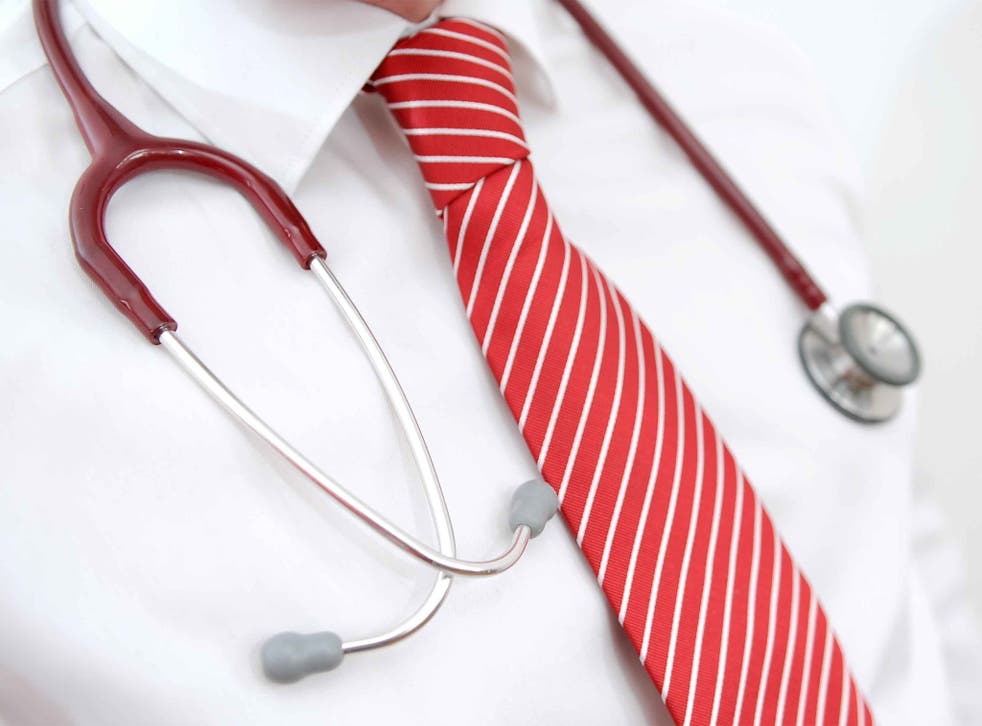 GPs can't be expected to know every cancer symptom, Government says
NHS cancer services under increasing pressure
It is "unrealistic" to expect GPs to recognise every sign and symptom of cancer, the national health watchdog has said, as it issued new draft guidance for family doctors that will include tables setting out which symptoms can be linked with which cancers.
The UK's cancer survival rates lag behind the European average and failures to detect the disease early on, when the chance of successful treatment is greater, are thought to contribute to the country's poor performance.
Cancer incidence is on the rise and new draft guidance from the National Institute of Health and Care Excellence (Nice) has been issued "to better support GPs" and improve diagnosis rates.
Jeremy Hunt, the Health Secretary has previously said that GPs who have a poor record in spotting the signs of cancer should be named and shamed. However, Professor Mark Baker, NICE's clinical practice director, said that cancer symptoms could be easily dismissed as less serious illnesses.
"Unless it is a cancer-related sign or symptom that we are very familiar with – a lump in the breast for instance – many people won't even think about the possibility of cancer. It is not always easy for GPs to spot cancer either. There are more than 200 different types of the disease so it is unrealistic to expect them to know every single sign and symptom of each one," he said.
The new draft guidance matches a range of symptoms with possible cancer diagnoses, and gives GPs clearer instructions on the tests and specialist treatments that should be sought.
It comes as new figures reveal that the NHS in England missed a key cancer waiting times target for the third quarter in a row – leaving more than 5,000 patients waiting longer than two months from GP referral for suspected cancer to beginning treatment.
Only 83.5 per cent of patients were treated within 62 days between July and September – lower than the 85 per cent target, and the NHS' worst ever performance against the measure.
Across England, around 15,000 people have now waited more than 62 days for a referral this year and more than a third of NHS trusts have breached the target.
Other cancer targets, including a maximum two-week wait from GP referral to seeing a specialist, and a month-long wait from a cancer diagnosis to starting treatment, were met.
However, it is the third quarter in a row that the NHS has missed a cancer target. More people than ever are being diagnosed with the disease and there are growing concerns that the NHS lacks the resources to cope with growing demand on specialist services.
Lydia Tomas, chief executive of the leading charity Macmillan Cancer Support, said that delays to cancer diagnosis and treatment had become "a fundamental problem with the NHS".
"Delays in diagnosis and waiting for treatment can leave a dark cloud hanging over people with cancer and their families. As they face the unknown, thousands of cancer patients will be left scared, anxious and distressed," she said.
Responding to the new figures health minister Earl Howe said the NHS was seeing 51 per cent more patients with suspected cancer than in 2010.
"We have invested three quarters of a billion in better early diagnosis and treatment to make progress towards our ambition to be the best country for cancer care in Europe," he said.
Join our new commenting forum
Join thought-provoking conversations, follow other Independent readers and see their replies