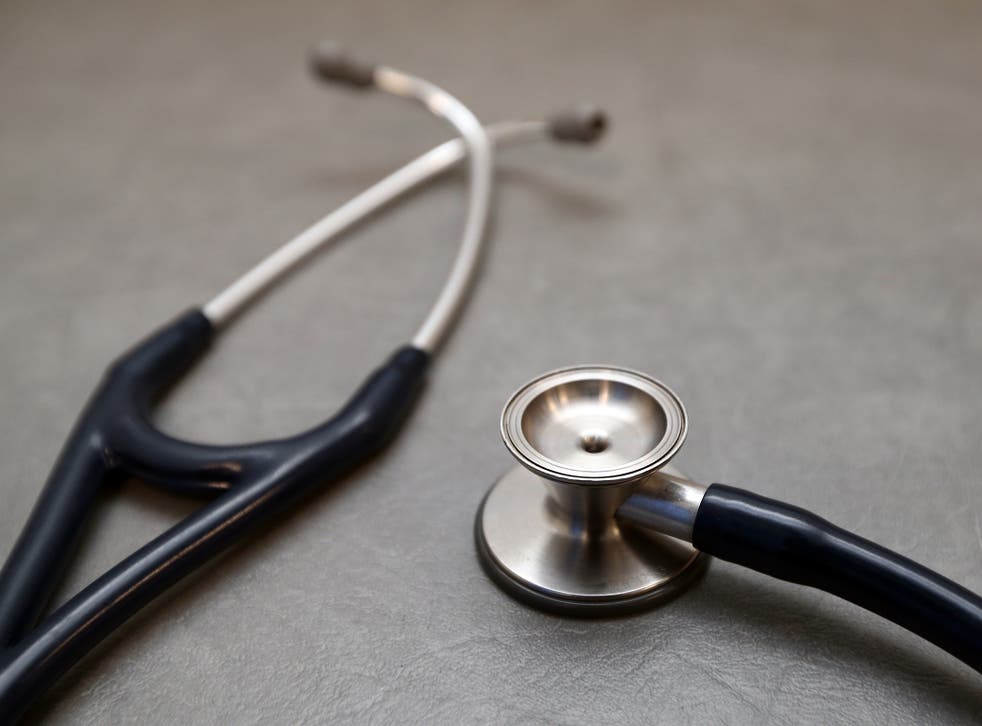 Health officials 'failed to spot growing GP crisis' over a number of years, report finds
King's Fund charity accuses the Department of Health and NHS England of 'failing to collect data that would have provided advance warning of the crisis'
Health officials "failed" to spot the growing "crisis" facing GP practices over a number of years, a new report has found.
The lack of nationally available data means that the predicament facing family doctor services has been "largely invisible", according to health think-tank The King's Fund.
Had such data been available, the Department of Health and NHS England would have had advance warning of the unprecedented pressures that GP surgeries now find themselves under, the report claims.
"General practice is in crisis," the authors wrote.
"Workload has increased substantially in recent years and has not been matched by growth in either funding or in workforce."
NHS England must overcome the deficiencies in data and intelligence "that have allowed the current crisis to develop", the report states.
The authors wrote: "A lack of nationally available, real-time data means that this crisis has been until recently largely invisible to commissioners and policy-makers.
"The Department of Health and NHS England have failed over a number of years to collect data that would have provided advance warning of the crisis now facing general practice."
Beccy Baird, fellow at The King's Fund and lead author of the report, said: "While we have data almost in real time to tell us what's going on in A&E, the only national-level data we have on activity in general practice is, at best, a year out of date.
"It wouldn't be acceptable to try to run a hospital on out-of-date information and it shouldn't be for general practice either."
The authors conducted analysis on 30 million patient contacts from 177 practices between 2010/11 and 2014/15.
They found that the number of consultations grew by more than 15% during this period - the number of face-to-face consultations grew by 13% and telephone consultations by 63%.
During the same time frame, the GP workforce grew by 4.75% and funding levels dipped from 8.3% of the overall NHS budget to 7.9%.
The authors added: "Pressures on general practice are compounded by the fact that the work is becoming more complex and more intense.
"This is mainly because of the ageing population, increasing numbers of people with complex conditions, initiatives to move care from hospitals to the community, and rising public expectations."
The authors suggested a number of strategies that should be employed to "avoid the service falling apart", including:
* Accelerating the use of technology to cope with growing demand - such as telephone triage and email consultations where appropriate.
* Enhancing the workforce, not just through traditional roles, but through new roles such as "health coaches" and volunteers.
* Reducing the "bureaucratic burden" on practices.
Two weeks ago NHS England announced a package of measures to help get general practice "back on its feet", including an extra £2.4 billion a year in funding by 2020/21 as part of its five-year plan.
Under the plan announced by NHS England boss Simon Stevens, GP practices will work together to manage patient demand, increase their opening hours on week nights and at weekends, and encourage patients to see professionals other than GPs.
The plan calls for a reduced burden on GPs while increasing the role of other practitioners and better "self-care" among patients.
Commenting on the report, Dr Chaand Nagpaul, chairman of the British Medical Association's (BMA) GP committee, said: "This well-researched report provides further tangible evidence of the scale of the increase in GP workload which has totally outstripped GP services' capacity to deliver effective patient care.
"It reinforces the BMA's urgent prescription campaign calling for action to address the crisis in general practice.
"While patient demand has increased, successive governments have failed to provide GP practices with the resources or staff to ensure the public gets the care it needs."
A Department of Health spokeswoman said: "With an ageing population, we know GPs are seeing more patients with complex health conditions than ever before.
"That is why we are taking action to double the growth rate in GPs through new incentives for training, recruitment, retention and return to practice."
An NHS England spokesman said: "The General Practice Forward View published a fortnight ago tackles head-on the rising pressures in primary care, backed by a ground-breaking £2.4 billion action plan.
"At the same time the most comprehensive data on rising GP workload has just been published in The Lancet drawing on work commissioned by NHS England from Oxford University."
Katherine Murphy, chief executive of the Patients Association, added: "It is vital that efforts are now made to train and retain more GPs in the UK. However, recent indications suggest that the Government will achieve less than half of its target of 5,000 GPs by 2020."
PA
Join our new commenting forum
Join thought-provoking conversations, follow other Independent readers and see their replies