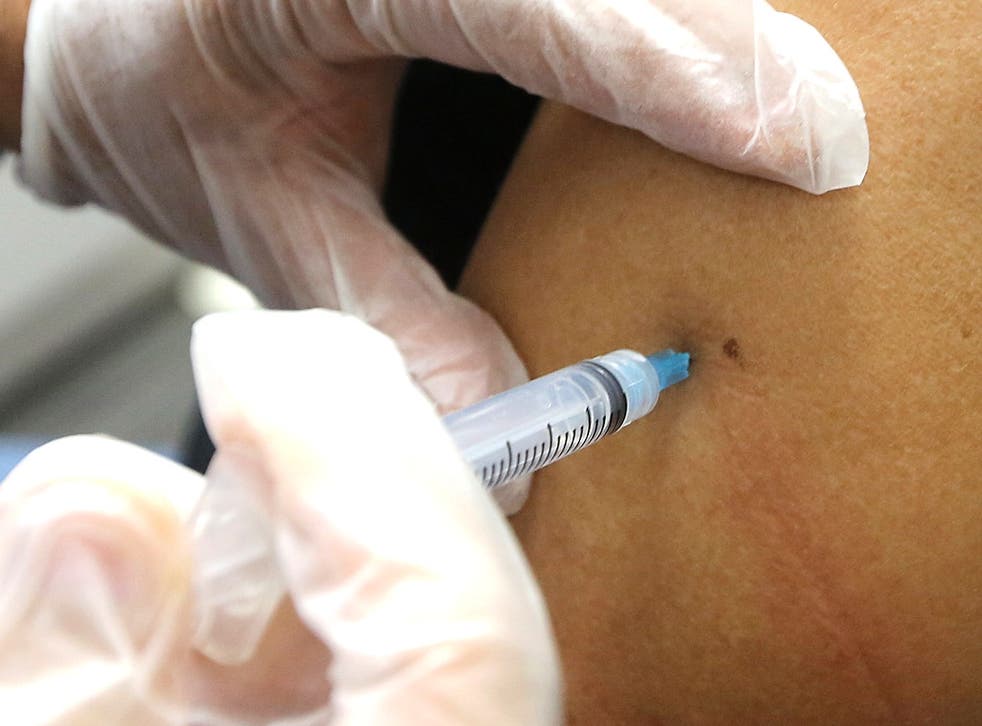 Health officials 'very disappointed' that most doctors and nurses declined flu vaccinations last winter
The majority of doctors, nurses and front line health workers were not vaccinated against flu last winter, official figures have revealed.
Health officials said they were "very disappointed" with the figures, which mean that, despite drives to improve uptake, only 45.6 per cent of health care workers were vaccinated against seasonal influenza – only slightly more than the previous year.
Of more than one million health care workers involved in direct patient care, 466,600 were vaccinated. Forty five per cent of doctors were vaccinated and only 41 per cent of qualified nurses.
Professor Nick Phin, a flu expert at Public Health England (PHE), said: "We are very disappointed to see that fewer than half of frontline healthcare workers received protection against flu last winter, and that the number is only slightly more than the previous year.
"Few healthcare workers will need reminding of the potential impact of flu during winter. Apart from reducing their chances of a miserable illness, vaccination is the only way to protect those patients who are at high risk of the complications of flu. PHE strongly recommends that all frontline health and social care staff take up the offer of vaccination before next winter, and that they encourage their professional colleagues to do the same."
The NHS Employers organisation said more people were being vaccinated than ever before, but admitted more needed to be done to improve uptake, especially among hospital doctors.
"Hospital doctors' diverse working patterns may affect their access to the vaccine and we need to look into whether this is a factor in uptake rates," said Dean Royles, chief executive of the NHS Employers organisation. "However we do know trusts will now be working hard to keep improving access for all staff who wish to protect themselves and their patients from flu next winter."
Join our new commenting forum
Join thought-provoking conversations, follow other Independent readers and see their replies