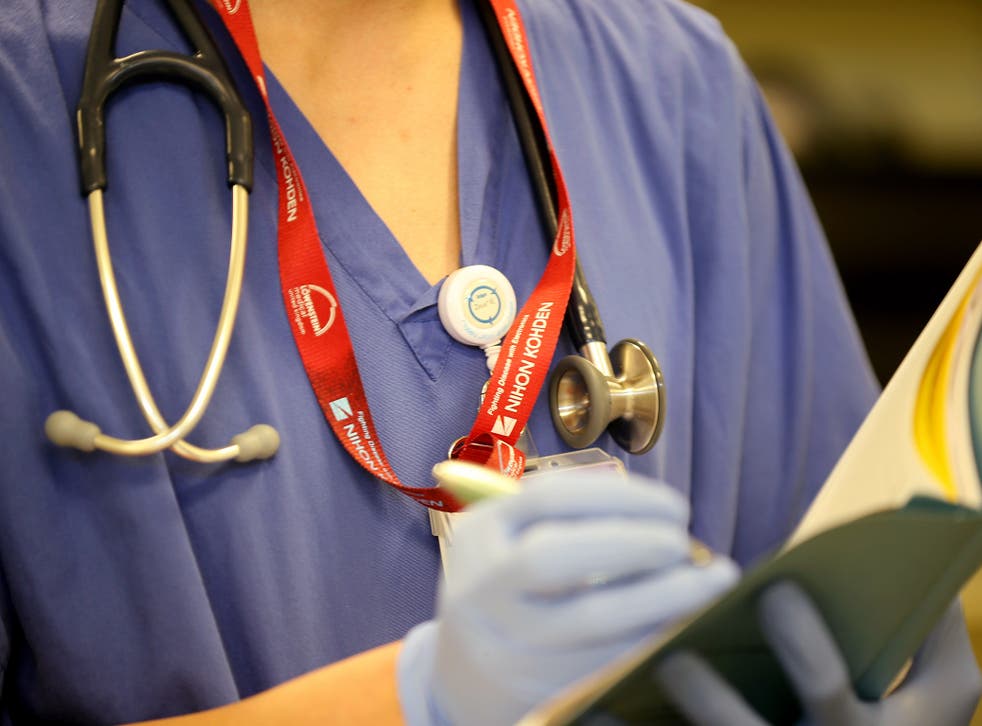 NHS warning over hospitals 'fiddling figures' to meet targets
A report warned that efforts to improve patient care are being undermined
Many NHS hospitals appear to be "gaming" the system to meet performance targets, in some cases changing the way they care for patients or deliberately "fiddling figures", leading healthcare experts have said.
In a new report, the Dr Foster group, which pioneered transparency around hospital data in the NHS, warned that efforts to improve patient care were being "undermined" by performance measures that encouraged gaming, and were also demoralising frontline staff.
Key measures including the four hour A&E waiting times target and the 18-week wait for specialist treatment, attract intense scrutiny from politicians and the media.
Huge amounts of data on hospital performance, including mortality statistics and the success rates of individual surgeons in some fields, are also now made public.
However, Dr Foster said that while both had driven up standards, performance targets and transparency could have "unintended negative consequences", and that data were vulnerable to gaming.
A recent report from the National Audit Office revealed that around half of waiting times records reviewed across seven NHS trusts were not supported by documentary evidence or had been incorrectly recorded.
Dr Foster's report also raised new concerns that mortality statistics at some hospitals may be unreliable because of different practices in recording which patients were admitted for palliative care.
Hospital standardised mortality ratios (HSMRs) are a key measure that compares the actual number of people who die in a hospital to the number that would be expected to die. The number of expected deaths is adjusted to reflect the number of patients admitted to hospital for the purpose of specialist, end-of-life palliative care.
However, Roger Taylor, a consultant at Dr Foster, said that in some cases patients who were admitted for treatment with the intention of sending them home, but were later transferred to palliative care after complications, were being recorded in the same way as patients directly admitted for palliative care.
There is wide variation between hospitals in the percentage of deaths coded as palliative care, the report found, some of which may be down to the differing availability of out-of-hospital services, but may also reflect "an element of gaming the data".
"We simply don't know [the scale of this]," said Mr Taylor. "What we do know is that in many areas the rules around how information is recorded are sufficiently lax to allow this to occur. We also know the variability in the recording of certain things is too wide to reflect reality."
He said that in some cases the difference between hospitals was likely to be down to recording practises, but added that the percentage of patients coded for palliative care had gone up since mortality data began to be recorded.
The report also outlined instances in which pressure to meet targets could be directly affecting patient care, citing "numerous reports of changes being made to patient pathways" in order to avoid breaches of the four hour target at A&E.
These include patients being kept in ambulances outside hospital to delay the 'clock starting' on the waiting time, and evidence that patients are most likely to be admitted just before they have been waiting four hours, suggesting that some doctors may be admitting unnecessarily, in order to avoid target breaches.
Pressure to hit targets was also a contributor to workplace bullying in the NHS, the report said, and could harm staff morale, citing the example of NHS Lothian, which was subject to an investigation following allegations of manipulated waiting list data.
Mr Taylor said the NHS should avoid "threshold" targets wherever possible, but admitted it was politically difficult to drop them.
"Once you've put in place one of these things they're incredibly hard to back out off, even if there is evidence that it is massively distorting and that huge amounts of resources are going into getting a small number of patients treated within four hours at A&E," he said.
The Department of Health declined to comment because of rules that affect public bodies' during election periods.
Where hospitals have 'gamed' the data
Waiting times
A 2014 National Audit Office review of 650 waiting times records for orthopaedic patients across seven NHS trusts found that half were not supported by documentary evidence or were incorrectly recorded. Mis-reporting of data was identified at three trusts including one that had altered patient appointment and waiting times on its cancer waiting times system.
Mortality stats
Dr Foster's report raises concerns that different approaches when coding patients as receiving palliative care, could be distorting hospital mortality stats that depend on reliable data on which deaths were expected and which were unexpected.
A&E
Political and media pressure to meet the four hour A&E waiting time target has led to "numerous reports" of patients being kept in ambulances outside hospital to avoid 'starting the clock', as well as instances of patients being moved out of A&E into corridors which are reclassified as 'observation units' to avoid a breach of the target.
Join our new commenting forum
Join thought-provoking conversations, follow other Independent readers and see their replies