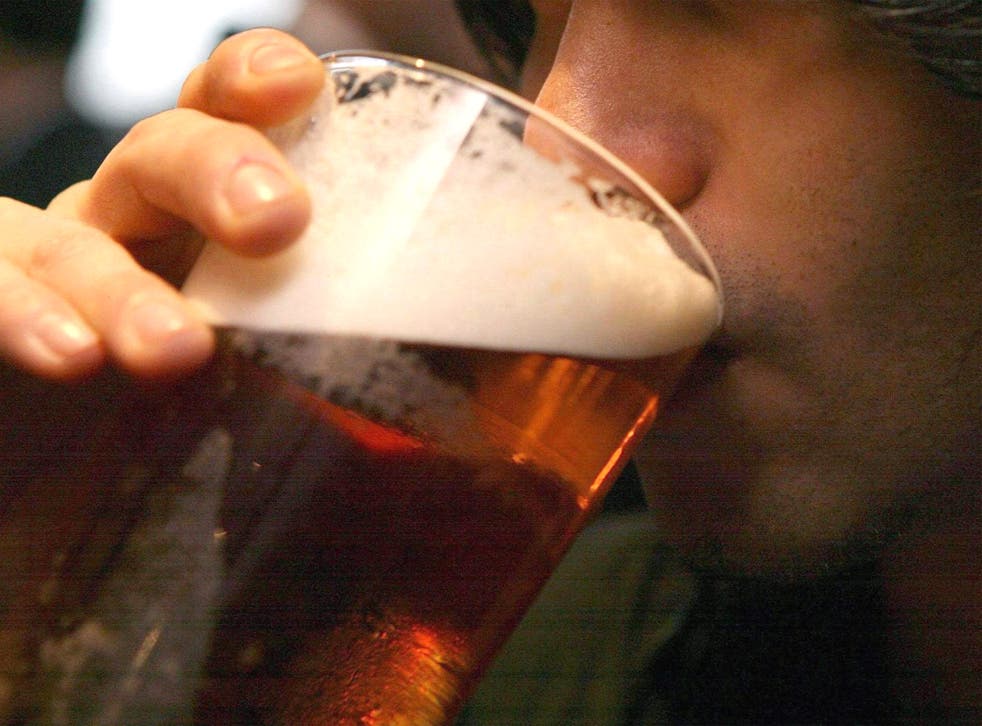 Heavy drinkers could receive liver transplants on NHS
Move comes as demand for transplants far outweighs number of donations
Heavy drinkers diagnosed with liver disease could now be considered for a transplant, the organ transplant service has said.
The NHS Blood and Transplant Service (NHSBT) will launch a pilot scheme offering a life-saving organ donation to 20 patients who have been diagnosed with severe liver disease and an alcohol problem for the first time, the Guardian reported.
It comes at a time when the demand for liver transplants in the UK far outweighs the number of donations, according to the NHS.
James Neuberger, associate medical director at the NHSBT, said the service is aware the decision could test the public's trust in organ donation.
He told the newspaper: "We transplant humans, not angels."
The new scheme will be opened to patients with severe alcohol associated hepatitis (SAAH), who have previously been excluded from organ consideration because of poor prognosis.
The patients must be aged between 18 and 40 and seeing a doctor for the first time with liver disease as well as being diagnosed with a drink problem for the first time.
Mr Neuberger said alcohol use was a "very complex and emotive area".
He said: "We need to retain public confidence that organs donated are used properly. That trust has to be earned; it can be lost very quickly.
"We have to work hard to ensure we are fair and that organs are used in the right way."
The move follows the publication of a study in America which found encouraging results among SAAH patients who had received a transplant.
Current NHSBT guidelines say prospective recipients with liver-related disease must abstain from alcohol ahead of the transplant and for their rest of their lives.
A fifth of liver transplants already involve patients whose liver condition is linked to alcohol, the Guardian reported.
The transplant service usually lists people for transplant if they are expected to have a more than 50 per cent chance of being alive with a good quality of life after five years.
Andrew Langford, chief executive of the British Liver Trust , told the newspaper instead of looking at the cause of a potential recipient's disease, "we should be looking at what their healthcare needs are and not be judgmental.
"The vast majority of people who have transplanted organs do look after them and lead a far healthier life."
In February the Office for National Statistics reported a rise of 18 per cent rise in the number of deaths from alcohol-related liver disease in England and Wales between 2002 and 2012.
In 2011-12, a total of 726 liver transplants were carried out in the UK.
The NHS website said: "It is estimated that in the past 20 years, the number of people who could benefit from a liver transplant has increased by 90 per cent, but the number of available donations has remained the same.
"Consequently, deaths from liver disease remain high."
The average waiting time for a liver transplant is around 142 days for an adult and around 78 days for children.
PA
Join our new commenting forum
Join thought-provoking conversations, follow other Independent readers and see their replies