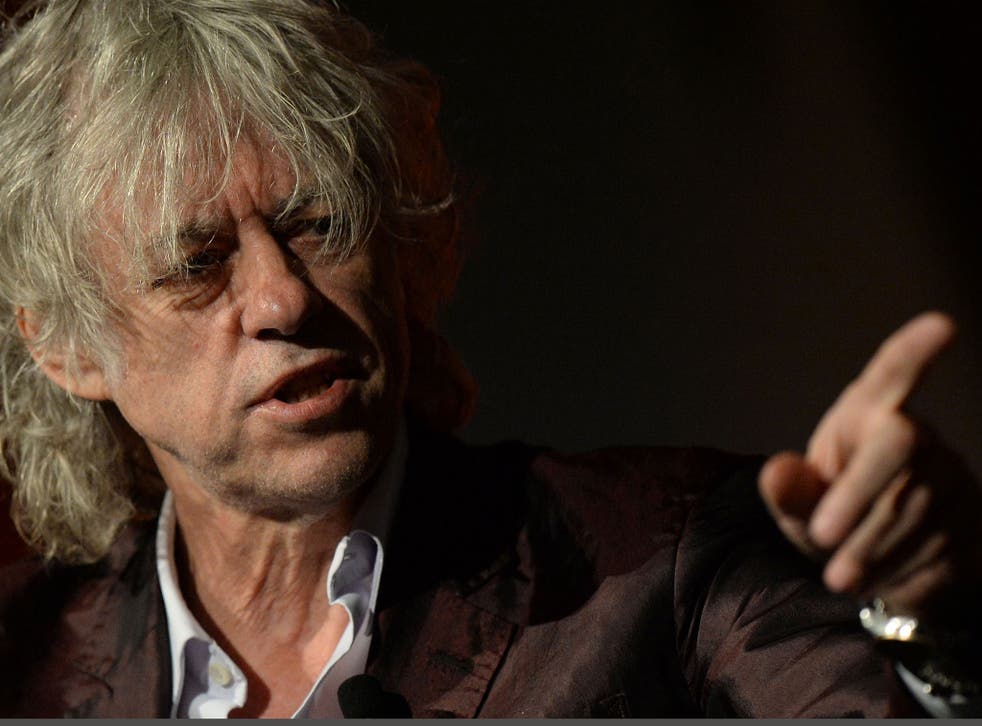 Bob Geldof: China 'doesn't give a crap' about fighting HIV and Aids
Campaigner challenges emerging economies over 'global responsibility'
China "doesn't give a crap" about the fight against HIV/Aids, the veteran poverty campaigner Sir Bob Geldof has said, in a stark challenge to the world's emerging economies to face up to their "global responsibility" to financially support efforts to eradicate the disease.
Speaking at the close of the International AIDS Conference in Melbourne, Sir Bob said that world's confrontation of the Aids epidemic had been "one of the great human stories of our time", but warned that the efforts to end the epidemic might fall "at the last hurdle" because of "indifference and incapable governance".
Condemning China, Russia, Saudi Arabia and South Africa for their "disgraceful" levels of donation to the Global Fund to Fight AIDS, Tuberculosis and Malaria he told delegates he was "dismayed...that you people have such difficulty, after such a great scientific global health success, that you still beg for cash."
He said that China had donated just $5m from a GDP of more than eight trillion dollars, and Saudi Arabia $20m from a GDP of $700bn. He also attacked Russia for its low levels of aid-spending and enforcement of anti-gay laws, referring to President Putin as "that brute in the Kremlin".
"The rest of the world must face its responsibilities," he said. "Germans gave $800m, the British $760m, the glorious and generous Americans as ever, foot the bill. The rest of the world must come to the party. I don't know how to get to the Chinese. They don't give a crap about us. Somehow they must be made to pony up."
American physician Dr Chris Beyrer, the newly elected president of the International Aids Society, and the first openly gay man to hold the post, also criticised countries around the world which are enforcing ant-gay laws.
"We should all be deeply concerned about the laws and policies being enacted in Russia, India, Nigeria, Uganda and now being actively debated in too many more countries," he said in his first speech as president. "Not only because they restrict basic human rights and freedoms but because these laws threaten the entire HIV response."
The Melbourne conference, which began under the shadow of the MH17 plane crash, in which six Aids researchers and activists died while travelling to Australia, has marked major progress in the fight against Aids, with 14 million of the 35 million people living with HIV now receiving lifesaving antiretroviral drug therapy, and the number of new infections per year falling.
Professor Françoise Barré-Sinoussi, outgoing president of the IAS told delegates: "In the face of adversity we are able to come together in solidarity and show the world that nothing can stop us."
Join our new commenting forum
Join thought-provoking conversations, follow other Independent readers and see their replies