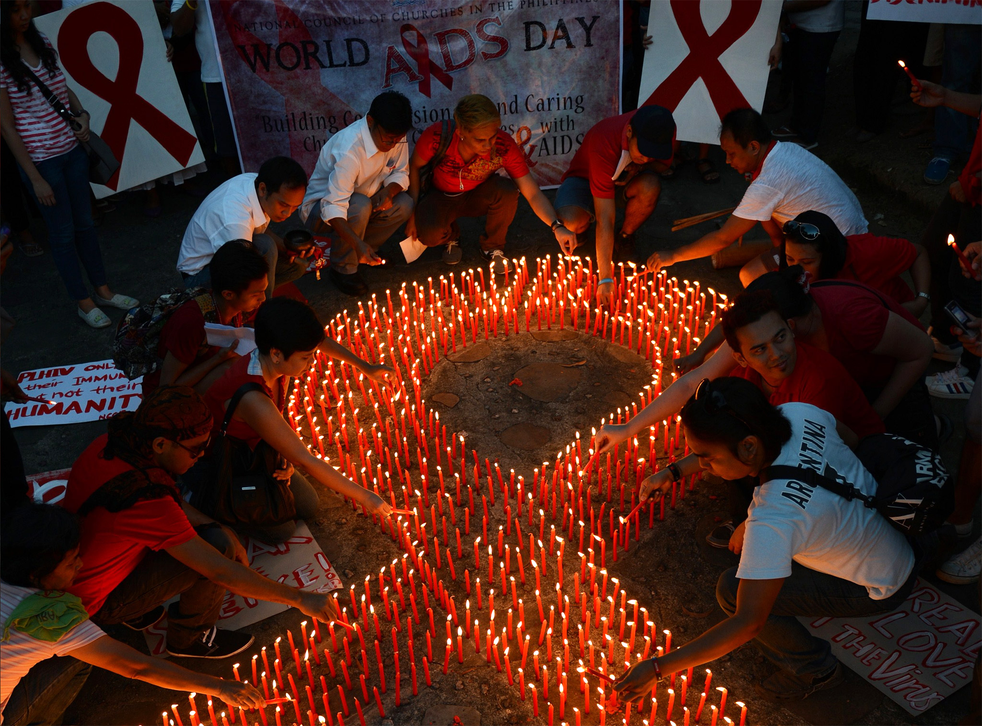 HIV pill: Scientists hail discovery of 'game-changer' that cuts the risk of infection among gay men by 86%
Breakthrough in battle against global scourge 'needs to be available on the NHS as soon as possible'
A daily pill that can dramatically cut a person's risk of contracting HIV must be made available through the NHS "as soon as possible", campaigners have said.
Results of a major UK trial of pre-exposure prophylaxis (PrEP) have been described as "extremely exciting" and a "game-changer" by leading specialists.
The Proud study found that PrEP cut the risk of HIV infection among gay men considered to be at high risk by an unprecedented 86 per cent.
Despite major advances in the fight against HIV/Aids in recent decades, the infection rate among men who have sex with men remains stubbornly high in the UK, and the results of the trial have led to calls for PrEP to be offered free by the NHS.
The study was funded by government agencies, the Medical Research Council and Public Health England, and a senior panel of NHS experts is already considering how PrEP could be introduced.
With evidence of its effectiveness now established, it will have to consider whether the pills, which will cost £423 per month for each patient, will be cost-effective, and what the criteria should be for accessing them.
PrEP has been available to at-risk groups in the United States since 2012.
The Proud trial, which took place across 12 NHS trusts in Brighton, London, York, Manchester, Birmingham and Sheffield, was set up to provide real-world evidence on the pill's effectiveness, and to answer outstanding questions, such as whether providing it would lead to reduced use of condoms.
Some 545 HIV-negative gay men, who were sexually active and had recently had unprotected sex, were recruited to the study. Early findings proved so encouraging that in October last year the trial was sped up to ensure 269 men whose access was going to be deferred were given the drug straight away.
Among the 276 men given PrEP immediately, there were only three HIV infections in the first year of the study, compared with 19 among the deferred group.
The pill used in the trial, Truvada, is a combination of two antiretroviral drugs which has previously been used to treat HIV infection. Developed by Gilead, its newly established ability to prevent as well as treat the virus marks a major turning point in efforts to combat HIV among high-risk groups.
"These results are extremely exciting and show PrEP is highly effective at preventing HIV infection in the real world," said Sheena McCormack, professor of clinical epidemiology at the MRC Clinical Trials Unit at University College London.
"Concerns that PrEP would not work so well in the real world were unfounded. These results show there is a need for PrEP, and offer hope of reversing the epidemic among men who have sex with men in this country. The findings we've presented today are going to be invaluable in informing discussions about making PrEP available through the NHS."
Men taking part in the study reported they did not change their condom use because of PrEP – evidence that was borne out by the fact that infection rates of other STIs were similar in both groups.
An estimated 2,800 gay men acquired HIV in the UK in 2013 and the rate of new infections has remained high for a decade. Six per cent of gay and bisexual men are now living with HIV, rising to 13 per cent in London.
Campaigners argue that providing Truvada to high-risk groups could bring about a net saving for the NHS because of the huge costs of treating HIV that would be avoided if new infections were prevented.
"During the study period there were 19 HIV infections in the group not taking PrEP," said Deborah Gold, chief executive of the National Aids Trust. "If we can stop people getting HIV by giving them PrEP, we have an ethical duty to do so. Furthermore, over the course of their lifetime the treatment of those 19 men will cost the NHS nearly £7m. So the financial argument is clear, as is the ethical one. PrEP needs to be available on the NHS as soon as possible for all those who need it."
Professor Simon Barton, chair of the HIV Clinical Reference Group for NHS England, which will review the cost-effectiveness of PrEP, said the Proud trial findings were "very important".
"The challenge now is to translate the benefits demonstrated in the study into practice," he said. "We have already begun work to carefully consider how this treatment could be delivered equitably and most efficiently by liaising closely with the Local Government Association, Public Health England, clinicians and patient representatives."
Dr Michael Brady, medical director of sexual health charity the Terrence Higgins Trust, said: "PrEP is, quite simply, a game-changer. We know that most gay men use condoms most of the time, and that this has prevented tens of thousands of HIV infections since the epidemic began in the UK. However, we also know that condomless sex vastly increases the risk of HIV being transmitted.
"This research shows just how effective PrEP can be in preventing transmission of the virus in groups at greatest risk; offering another line of defence alongside condoms and regular testing. It is not a vaccine and it won't be for everyone, but once approved, we expect it to significantly increase the momentum in our fight against the virus. Therefore, we urge the Government, NHS England and local authorities to make PrEP a key priority in the fight against HIV."
Prophylactic approach: Cost-benefit analysis
Pre-exposure prophylaxis (PrEP) has been proven to be effective at preventing HIV, but the NHS will now have to weigh up the cost of offering potentially thousands of people a pill they would have to take daily to cut their risk of infection.
Truvada costs £361 for 30 pills – one month's provision. On top of that, the cost of providing the drug through clinics costs about £62.50 per month. This gives a full monthly cost of £5,081 per year.
The next question is how many people would be given the pill. It would probably only be available for high-risk people – those who are having sex with several partners, sometimes unprotected. About 18,000 men who have sex with men are diagnosed with a sexually transmitted infection each year (an indicator of a high-risk lifestyle). If around a quarter of these were deemed likely to benefit from PrEP that would mean 4,500 people taking PrEP a year, at a total cost of £22.8m.
This cost needs to be offset against the lifetime cost to the NHS of treating someone with HIV, which is estimated to be as high as £360,000 per person. Another consideration is the high cost of post-exposure prophylaxis drugs, which the NHS already provides to stop the infection developing in people recently exposed to the virus. These cost nearly £1,000 for every course of treatment.
Join our new commenting forum
Join thought-provoking conversations, follow other Independent readers and see their replies