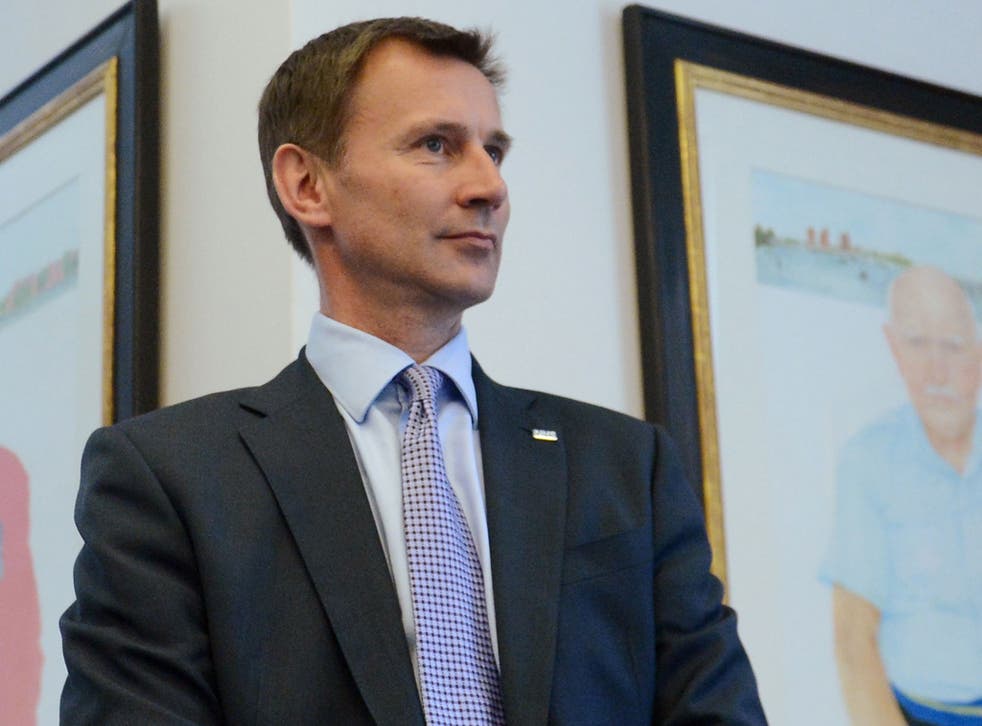 Hospitals will reveal the odds of a 'harm-free' stay, Health Secretary to announce
Jeremy Hunt will concede the NHS needs to do more to tackle the 'silent scandal' of mistakes in treatment
Patients are to be told their chances of a "harm-free" stay in hospital and allocated a doctor and nurse directly responsible for their care in an effort to avoid a repeat of the "shocking lapses" in care at Morecambe Bay and Mid Staffordshire hospitals, the Health Secretary will announce today.
Jeremy Hunt will concede the NHS needs to do more to tackle the "silent scandal" of mistakes in treatment including 3,000 avoidable deaths a year.
He will say: "Every other day we leave a foreign object in someone's body, every week we operate on the wrong part of someone's body and every fortnight we insert the wrong implant."
Mr Hunt will signal steps to improve hospital safety by making clear who is responsible for patients' wellbeing and insisting on transparency over standards.
They include:
* Producing statistics on the likelihood of a "harm-free patient experience" for every hospital.
* Requiring that the name of a responsible consultant and nurse is posted above every patient's bed.
* Ensuring everyone in the healthcare system focuses on driving up safety standards.
Mr Hunt will say the NHS has the best safety record of any health system, but 3,000 patients still die a year "because of failures in our efforts" and half a million are harmed unnecessarily.
He will also point to 326 "never events" in 2011-12, incidents so serious they should never happen again. They include 161 when items like surgical tools and swabs were left inside bodies, 70 when the wrong body part – or even the wrong patient – was operated on and 41 when patients were given incorrect implants or prostheses.
Mr Hunt will say in a speech in London: "This is the silent scandal of our NHS. Yes, still, the NHS fails too many times. But it also holds the keys to becoming the world's safest health system - not just by today's standards but by the standards we all aspire to.
"Through a culture of openness and candour which sees more data published than any other health economy in the world.
Through an inspection regime that will drive hospitals to put the patient first and foremost in everything they do, with a responsible consultant and a senior nurse accountable for every single patient.
"Through better measurement and reporting of the extent of harm free care in our hospitals," he will say.
"The lesson of recent tragedies is that the NHS must never again be silent about patient safety because it matters too much."
Register for free to continue reading
Registration is a free and easy way to support our truly independent journalism
By registering, you will also enjoy limited access to Premium articles, exclusive newsletters, commenting, and virtual events with our leading journalists
Already have an account? sign in
Register for free to continue reading
Registration is a free and easy way to support our truly independent journalism
By registering, you will also enjoy limited access to Premium articles, exclusive newsletters, commenting, and virtual events with our leading journalists
Already have an account? sign in
Join our new commenting forum
Join thought-provoking conversations, follow other Independent readers and see their replies