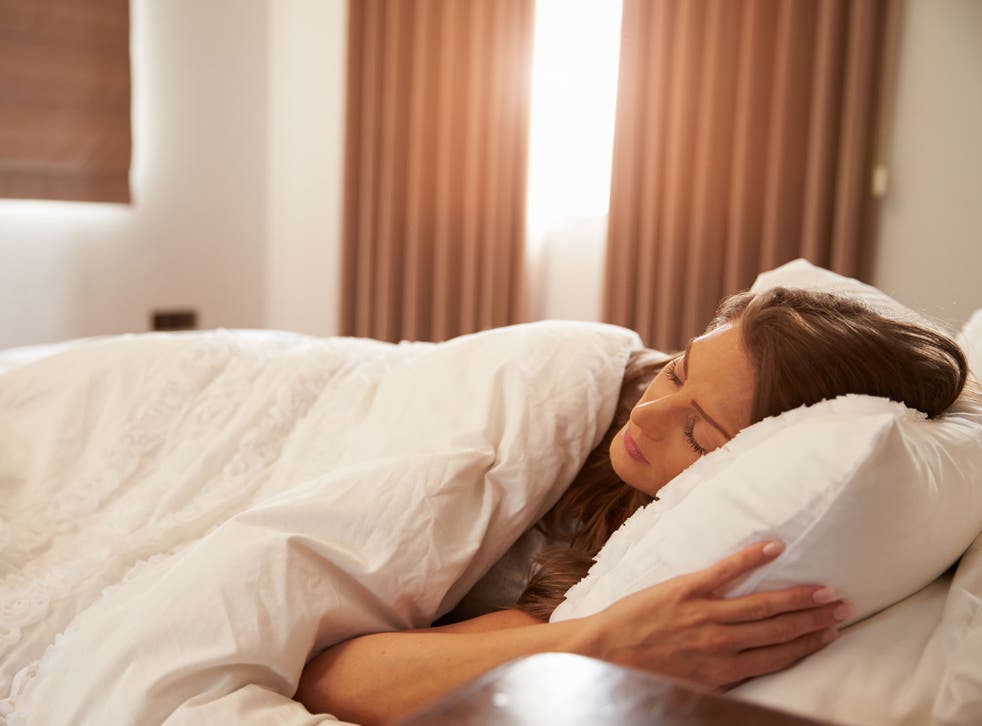 How to sleep when it's unbearably hot
Most the UK is basking glorious sunshine as a rare heatwave hits the country. Temperatures have been topping 30C in some places, with a high of 33.5C being noted in Oxfordshire this week.
Parks and pub gardens are thronging with revellers and sunbathers. But while most Britons are making the most of rare sunshine in the UK, the heatwave is not without downsides, not least of all sticky, clammy nights making it harder to sleep.
Here's how you can fight the heat to get the best possible night's sleep in the heatwave.
Weather: Where is the UK hotter than?
Take a cold water bottle to bed
The hot water bottle is a winter staple for upping temperatures in the colder months. For hot summer nights, try the reverse by filling a sports bottle with water, cooling it in the freezer and placing it between your sheets before bedtime to leave your bed feeling icy and fresh.
Freeze your pyjamas
Place your pyjamas in a bag, then pop them in the freezer for 15 minutes to cool down just before bed time so they can be fresh and cold when you put them on before sleeping.
Have a cold shower
Cold showers might not be the most comfortable or enjoyable, but when it comes to battling heat at night, a quick blast of cold water in the shower can be one of the quickest ways to make your temperature drop.
Wear cotton
They mightn't be your most glamorous or fashionable pyjamas, but ditch your satin or silk nightwear for some cotton instead, as the fabric makes it easier for skin to breathe, leaving you much cooler.
Britain basks in sunshine as heatwave hits UK

Show all 6
Have a glass of water by your bed
It's important to drink water regularly during heatwaves to avoid dehydration, and bedtime is no exception. Keep a glass in arm's reach by your bedside table so you can top up H2O levels before bed and if you wake up during the night.
Steer clear of alcohol
On hot summer days, it can be all the more tempting to enjoy a few drinks in the evening, whether its grabbing a few glasses of Pimms in the park or some summer cocktails at a bar. But alcohol can leave you feeling dehydrated, which exacerbates many of the worse elements of overheating. Try not to drink too much, try drinking a glass of water in between alcohol drinks and try not to drink too close to when you want to go to sleep, to give the alcohol time to wear off before you turn in for the night.
Block out sunlight
The key to a goodnight's sleep in a heatwave doesn't just start when the sun goes down. Prepare early and keep blinds shut in your bedroom during the day, to block out the sun and stop the room from heating up.
Join our new commenting forum
Join thought-provoking conversations, follow other Independent readers and see their replies