Hung out to dry: scandal of the abandoned NHS whistleblowers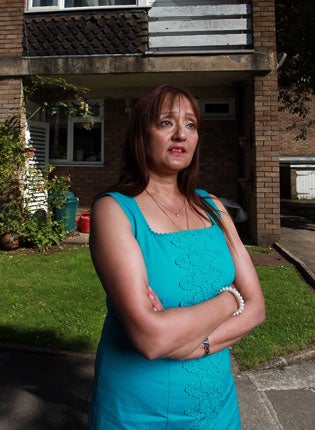 A parliamentary inquiry is to be held into the treatment of NHS whistleblowers amid growing evidence of cover-ups which can destroy careers, waste millions of taxpayer pounds and endanger patients by creating a culture of fear among health workers.
The Coalition Government faces a swell of anger among health professionals who are demanding better protection for staff who speak out about substandard patient care and malpractice. Some health services are being cut and tens of thousands of jobs lost as the NHS faces unprecedented financial pressure over the next four years.
Stephen Dorrell, who was Health Secretary under John Major and is now the chairman of the Commons Health Select Committee, last night promised to hold an inquiry into the treatment of NHS whistleblowers after outrage over the latest case to emerge.
Sharmila Chowdhury, 52, a radiology manager at a London district general hospital, is likely to lose her home after an inquiry found she was unfairly sacked after alleging that doctor colleagues were wrongly claiming thousands of pounds of public money every month, which the doctors and trust deny.
Ms Chowdhury, a radiographer with an unblemished 27-year NHS career, was marched off the premises following an unfounded counter-allegation of fraud made against her by a junior whom she had reported for breaching patient-safety procedures.
Ms Chowdhury's employer, Ealing Hospital NHS Trust, has spent hundreds of thousands of pounds getting rid of her, leaving her depressed, unemployed and broke. After an employment tribunal judge found in her favour, the trust has decided to make her redundant. Her "special severance" must be approved by the Health and Treasury departments at a time when the NHS is cutting thousands of jobs and slashing services in order to save £20bn. She is expected to lose her home because of her inability to meet mortgage payments.
During the inquiry, MPs can expect to hear from an abundance of NHS whistleblowers – doctors, nurses and even chief executives – who have been punished over the past decade while trying to expose colleagues' wrongdoing or incompetence.
Mr Dorrell is likely to demand that professional regulators, such as the General Medical Council (GMC) and the Nursing and Midwifery Council, come down harder on clinicians and managers who are found to be complicit in wrongdoing through their silence.
Mr Dorrell told The Independent: "The committee will look into whistleblowers. It is every professional's business to ensure that clinical care where they work is of a certain standard. Like Sir Ian Kennedy said after the Bristol babies inquiry: 'It wasn't that nobody knew, it was that everybody knew.' Every doctor and nurse has an obligation to act if they know there is a problem and those who do nothing should be questioned by their regulator; it would soon stop this kind of thing."
On the subject of fraud, he added: "If doctors are dishonestly claiming public money then they, and their medical managers, should be in front of the GMC."
Labour introduced the Public Interest Disclosure Act in 1998 following a series of industrial accidents and health and financial scandals, introducing legal rights for employees who expose corruption, safety breaches and fraud.
When in opposition, Andrew Lansley, now the Health Secretary, promised to beef up protection for NHS whistleblowers amid growing evidence that the Act was failing to protect employees. The Coalition agreement said: "We will introduce new protections for whistleblowers in the public sector."
The Department of Health insists that it has "acted swiftly to deliver on this commitment" by consulting on changes to the NHS constitution and by introducing a new contractual right for NHS employees to raise public-interest concerns. However, patients and staff are unconvinced. Examples continue to emerge from hospitals and care homes for vulnerable patients where whistleblowers have been ignored.
Peter Walsh, the chief executive of patient-safety charity Action against Medical Accidents , said: "The Government's approach to whistleblowers is totally inadequate. We have fine words and guidance in abundance but NHS organisations have shown a consistent ability to work outside the spirit of these well-intended measures, and regulators seem to stand by when organisations blatantly flout them."
Case study: Legal bills – and no hope of employment
The radiology manager at Ealing Hospital NHS Trust reported in 2007 that two radiology consultants appeared to be taking turns to work at a nearby private hospital every Monday while they were being paid to see NHS patients. The NHS trust says it has found no wrongdoing.
She reported others for making duplicate claims and for claiming hours they hadn't worked. She also reported her discovery of discs containing reports and scans from about 100 patients with conditions including kidney cancer which a junior radiographer had failed to upload on to the imaging system for six months.
In 2009 Ms Chowdhury was interviewed by the internal fraud officer; days later she was suspended and marched off the premises. She was sacked, but pending a full hearing an employment tribunal ordered the trust to reinstate her full pay after concluding that "she would probably win".
Following this, and an independent investigation which found no evidence to support her dismissal, the trust wants to make her redundant. She will be left with less than a year's salary after paying her £100,000 legal bill. Like many whistleblowers, she cannot get another job.
Medics who dared to speak out
* Dr Steve Boslin, the anaesthetist who finally exposed paediatric heart surgeons in the Bristol babies scandal in 1995, moved to Australia after being ostracised by the NHS.
* Margaret Haywood was struck off the nursing register after she went undercover for a BBC documentary, exposing poor standards of care for elderly patients at a Sussex hospital. Five years later she was reinstated by the Court of Appeal.
* Dr Kim Holt repeatedly warned Great Ormond Street Hospital that its Haringey clinic was unsafe because of staff shortages and inadequate training. Baby Peter Connelly's life-threatening injuries were missed at the same clinic, two days before he died. Dr Holt remains on "special leave".
* John Watkinson was sacked as chief executive of the Royal Cornwall Hospital NHS Trust in 2007 after he refused to remove cancer services without first consulting local people. An employment tribunal awarded him nearly £900,000 in compensation; he has been unable to find another job.
* Dr Ramon Niekrash, a urological surgeon, was suspended after he refused to stop highlighting patient-safety problems caused by cost-cutting measures at Queen Elizabeth Hospital in south-east London. He was awarded £17,000 by an employment tribunal, but was left with a £180,000 legal bill.
Join our commenting forum
Join thought-provoking conversations, follow other Independent readers and see their replies