Immunotherapy 'cures' man with more than 26 cancer tumours in his abdomen
Mike Chettle was unable to move properly when bowel cancer spread rapidly around his body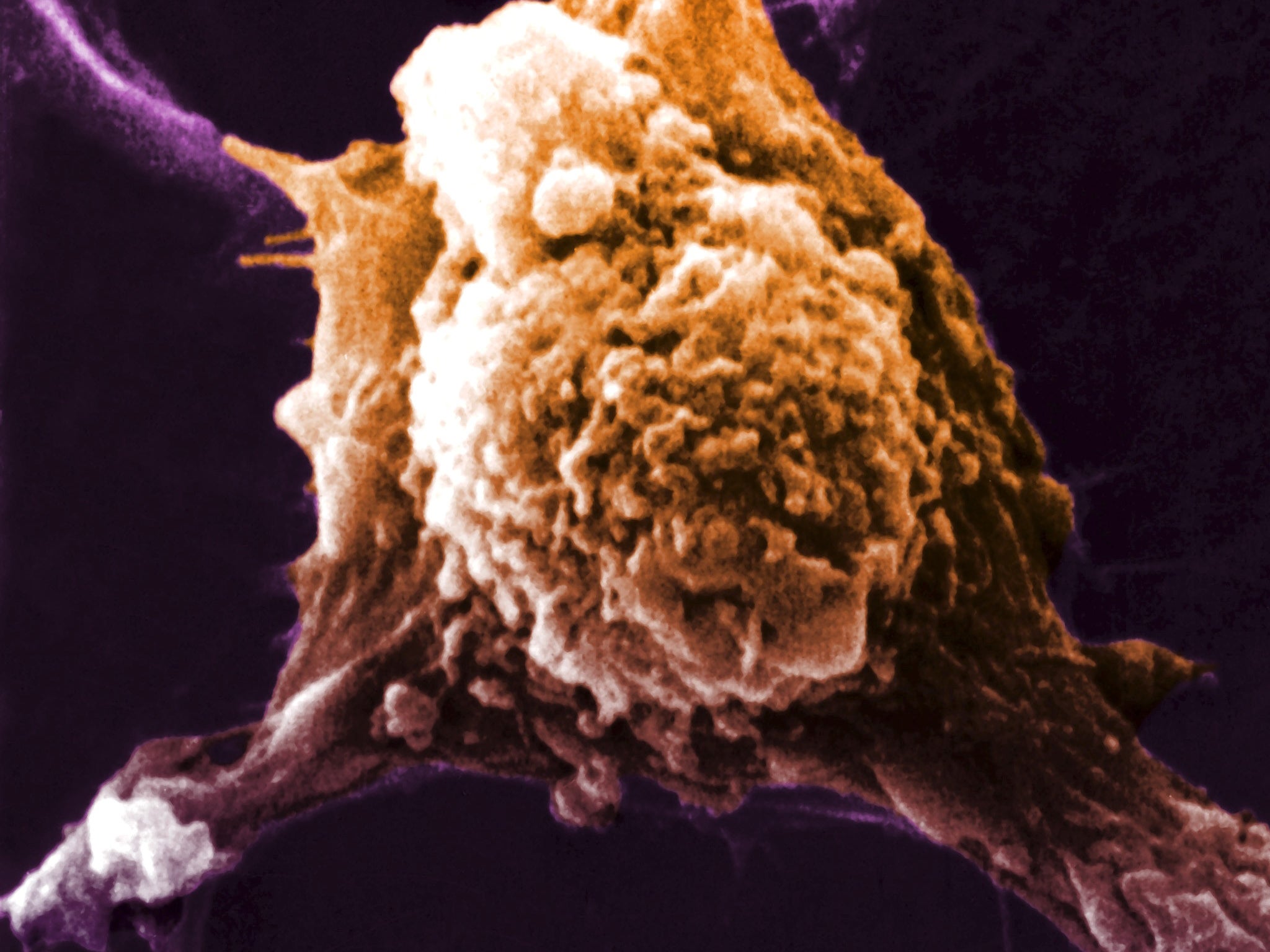 A man who had more than 26 cancer tumours in his abdomen is now free of disease thanks to immunotherapy.
Mike Chettle was left unable to move properly when bowel cancer began to spread rapidly around his body.
His first treatments included a complex surgery involving the bowel and several organs, followed by chemotherapy.
But a year later, the cancer had spread to Mr Chettle's liver. He had more surgery and doctors then discovered 26 tumours throughout his abdomen.
Despite more chemotherapy, all treatments failed and two years ago, Mr Chettle was told the cancer had spread to his bones. Cancerous spots were also still on his liver.
"It was spreading fast," Mr Chettle said in an interview for the magazine of the American Society of Clinical Oncology (Asco). "I was limping. I couldn't turn my neck. I was in a lot of pain." Mr Chettle had no more treatment options and was at the point of considering end-of-life care.
But then his consultant, Dr Steven Duffy, from the Bon Secours Cancer Institute of Medical Oncology at St Mary's in Richmond, Virginia, referred him to Dr Luis Diaz at the Johns Hopkins Kimmel Cancer Centre in Baltimore, Maryland.
Dr Diaz enrolled Mr Chettle on a study looking at a genetic abnormality called mismatch repair (MMR) deficiency.
13 ways to help prevent cancer
Show all 13
The trial examined whether this made tumours more susceptible to Keytruda (pembrolizumab), an immunotherapy drug.
Within two or three months of enrolling in the trial, Mr Chettle's symptoms began to ease off. "I was able to turn my neck again," he said. By the time his daughter's wedding took place a few months later, he was able to walk her down the aisle.
Mr Chettle, who receives the drug as a 30-minute infusion every two weeks, has now been on the trial for almost two years and has experienced a complete response to the treatment.
"I feel like I've been blessed to have good doctors who led me to where I am, to be in that trial," he said.
Press Association
Join our commenting forum
Join thought-provoking conversations, follow other Independent readers and see their replies