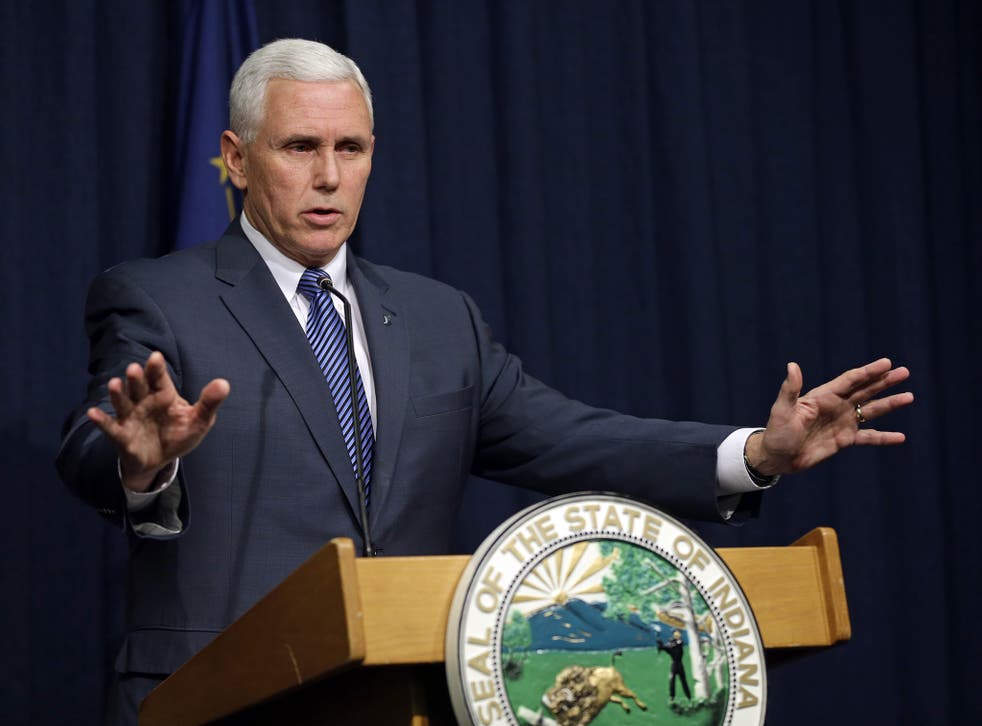 Indiana HIV epidemic sparks emergency measures - drug users sharing needles emerge as likely cause
Governor declares public health emergency as almost 80 people are diagnosed with the virus
The governor of Indiana has declared a public health emergency amid the worst outbreak of HIV in the state's history.
In Scott County in southern Indiana, almost 80 people have recently been diagnosed with the virus that causes Aids, up from an annual average of five. Governor Mike Pence said at a press conference that local and federal officials were grappling with an outbreak that has "reached epidemic proportions".
The crisis is centred on Austin, a town of about 4,300 close to the Kentucky border, afflicted by poverty and widespread drug addiction. Since the outbreak was identified in January, 79 people have been diagnosed with HIV, up from 26 a month ago. Officials said the number would likely continue to rise, and are trying to contact some 100 further people linked to the confirmed cases.
On Monday, investigators from the US Centres for Disease Control and Prevention (CDC) arrived in Scott County, where they agreed with local doctors that almost all of the existing infections had originated with illegal drug users sharing needles. Many patients had contracted the virus by sharing syringes to inject the liquid form of Opana, an addictive prescription painkiller. William Cooke, who runs the town's sole doctor's office, described Austin's rampant illegal drug use as "a recipe for disaster", telling NBC: "It was only a matter of time until HIV set in."
In pictures: World Aids Day

Show all 10
The emergency order calls for a temporary needle-exchange programme to be set up in Scott County, a measure that the governor has previously opposed on the grounds that it is ineffective in tackling drug addiction.
"I'm prepared to make an exception to my long-standing opposition to needle-exchange programs," said Mr Pence, a Republican who is said to be considering a 2016 Presidential run. "This is a public health emergency driven by intravenous drug use."
The 30-day needle-exchange programme will be limited to Scott County.
Join our new commenting forum
Join thought-provoking conversations, follow other Independent readers and see their replies