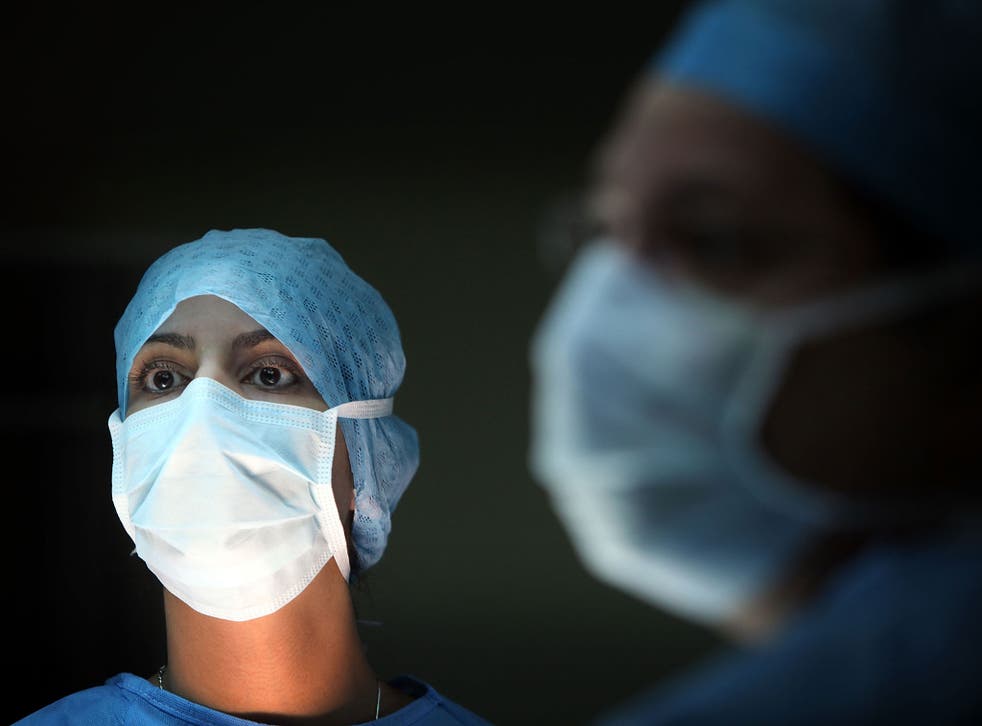 International Women's Day: Top doctor warns of lack of women in surgery, as #WomenInStem celebrates females
Women make up 13 per cent of the workforce in the fields of science, technology, engineering and maths
The president of the organisation which represents surgeons in the UK has warned on International Women's Day that there are not enough females in the profession.
Clare Marx, the first female president of the Royal College of Surgeons (RCS), has highlighted what she regards as the profession's "inability" to make a career in surgery appeal to women.
Speaking at an International Women's Day event at the RCS headquarters, Ms Marx called on "all male shortlists" for interview panels to be banned.
Ms Marx, who is a consultant orthopaedic surgeon, also argued that the lack of women in the field could lead to a poorer quality of care for patients because of a lack of candidates.
Some 57 per cent of doctors in training are women, while only 30 per cent of surgical trainees and 11 per cent of consultant surgeons are female. And only 24 per cent of dentists are women, Ms Marx said.
Feminist quotes from the icons to inspire you

Show all 22
She also told the audience that surgery was "one of the most sought-after medical specialties. However, she said that the "failure" to attract enough female trainees was leading to fewer candidates for surgery overall.
"Unless we can reverse that trend and encourage and support more women to access surgery as a career, we risk reducing our choice from the talent pool. Eventually that has the potential of reducing the quality of care that patients receive."
Miss Marx added: "If surgery continues to be seen as a male dominated discipline and women choose not to apply, we really will be fishing in an increasingly small pond."
She argued that a change in the "culture and perception of surgery" is needed.
Her call follows analysis by the Women in Science and Engineering (Wise) campaign, which found that women make up 12.8 per cent of the science, technology, engineering and maths (STEM) workforce.
Women and men have been drawing attention to the gap on Twitter with #WomenInStem.
Additional reporting by Press Association
Join our new commenting forum
Join thought-provoking conversations, follow other Independent readers and see their replies