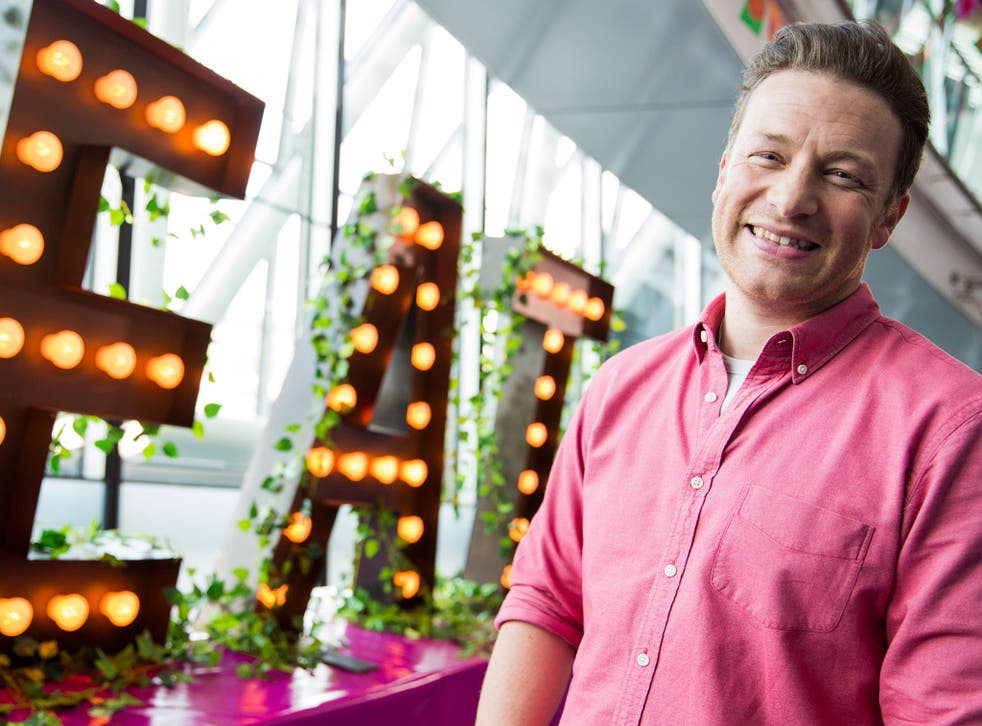 Jamie Oliver's Ministry of Food cooking courses work, scientists say
'Teaching people to cook really works and really does make a huge difference,' says celebrity chef
Ian Johnston
Science Correspondent
Wednesday 20 July 2016 00:01 Comments
Attending one of Jamie Oliver's Ministry of Food cooking courses can help improve your diet, according to a scientific study.
Researchers found that people who took the course halved the amount of snacks they ate, increased the number of fruit and vegetables and became more confident about cooking a meal from scratch.
The study, by academics at Leeds University, involved surveying nearly 800 people who took one of the courses between 2010 and 2014.
Professor Janet Cade, a nutritional epidemiologist who took part in the research, said: "These positive changes emerged immediately following the course and had increased further by six months after the course.
"This suggests that the MoF programme may encourage short-term changes in dietary behaviour which can be maintained and improve over longer periods of time.
"When we analysed the results by sex we found that men, who previous studies have shown tend to have less confidence in cooking than women, actually reported a greater growth in confidence than the women who took part."
The number of fruit and vegetable portions people ate rose from an average of 2.7 a day to 4.1 six months after the course, according to a paper in the journal Public Health Nutrition. Snacks fell from two to 1.1 over the same period.
Mr Oliver's students rated their own level of confidence about cooking and this rose from 2.7 out of five to 4.4 six months later.
The celebrity chef said the Ministry of Food had "always been about empowering people and giving them the knowledge and the confidence to feed themselves and their families better".
"The beauty of it is that it's all about local people helping other local people to create delicious, fresh, nutritious food that doesn't cost a fortune," Mr Oliver said.
"This important study shows that teaching people to cook really works and really does make a huge difference."
Mr Oliver launched the courses in 2008 and there are now four Ministry of Food centres in the UK, and a number of allied projects in Australia and the US.
Register for free to continue reading
Registration is a free and easy way to support our truly independent journalism
By registering, you will also enjoy limited access to Premium articles, exclusive newsletters, commenting, and virtual events with our leading journalists
Already have an account? sign in
Join our new commenting forum
Join thought-provoking conversations, follow other Independent readers and see their replies