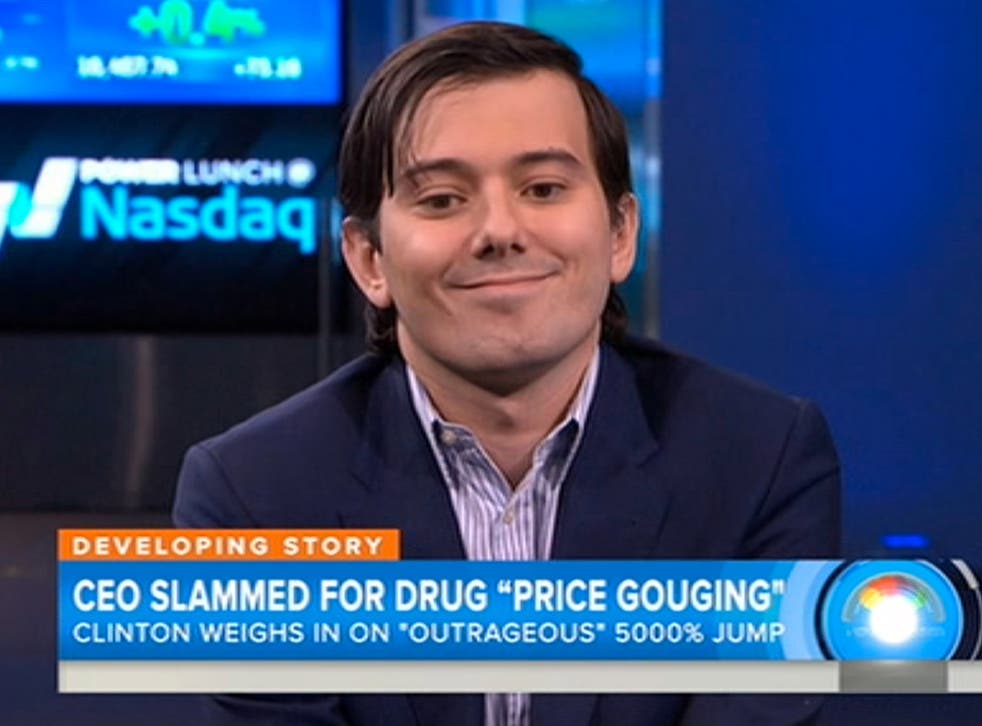 'Low-cost alternative' launched to the Aids drug hedge funder Martin Shkreli hiked 5000%
The competitor costs just $1 a pill
A rival company has launched a "low-cost alternative" to the Aids drug bought by a hedge fund trader who raised its price 5,000 per cent.
Martin Shkreli, the CEO of Turing Pharmaceuticals, sparked global outrage when he purchased the rights to the drug Daraprim and changed the price from £13.50 to $750 a pill.
At the time, Daraprim was the only drug on the market to contain the active ingredient pyrimethamine, and was often prescribed to patients with compromised immune systems such as those suffering from Aids and cancer.
In a press release directly referencing Turing Pharmaceuticals' Daraprim price hike, rivals Imprimis announced it would be selling a new pyrimethamine-based alternative retailing at less than $1 per pill.
Imprimis's alternative is a compound of two different drugs - pyrimethamine and leucovorin - and as such is not quite identical to Daraprim.
But the company said that the addition of leucovorin could actually help to combat the adverse impact on bone marrow which pyrimethamine can have.
The CEO of Imprimis, Mark L. Baum, said in a statement: "While we respect Turing's right to charge patients and insurance companies whatever it believes is appropriate, there may be more cost-effective compounded options for medications, such as Daraprim, for patients, physicians, insurance companies and pharmacy benefit managers to consider."
Health news in pictures

Show all 40
The company said it was "not the first time" a company had hiked up the price of a drug it had bought the rights to, and said it was developing a programme to offer more low-cost alternatives in the future.
Join our new commenting forum
Join thought-provoking conversations, follow other Independent readers and see their replies