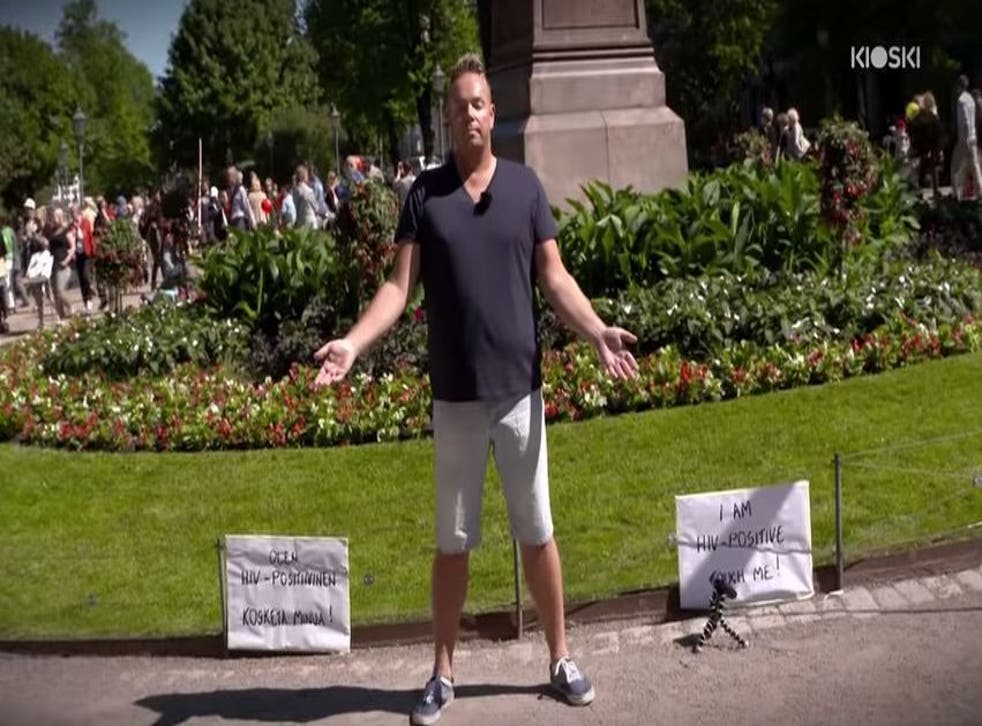 A man with HIV asked strangers to hold his hand — what happened next brought him to tears
Janne from Finland said: 'I am HIV-positive. Touch me!'
A man named Janne stood in the centre of the Finnish capital Helsinki with closed eyes and extended arms. The signs either side of him read, in both English and Finnish: "I am HIV-positive. Touch me!"
In a video released by Finnish broadcasting company Yle Kioski to coincide with Pride Week in Helsinki, Janne asked strangers to touch him.
He wanted to challenge the long-held stigma of HIV/AIDS. Here's what happened:
At first passersby appeared reluctant to touch Janne, perhaps because of his condition, perhaps because it's just not something you see everyday.
But it isn't long before his hand is held, and his shoulder clasped. From there, people embraced him — men, women, children.
Janne offered his 'thanks' to those who touched him: "Kiitos".
He was overwhelmed by the support, and began to cry.
Perhaps attitudes to HIV truly have changed.
Join our new commenting forum
Join thought-provoking conversations, follow other Independent readers and see their replies