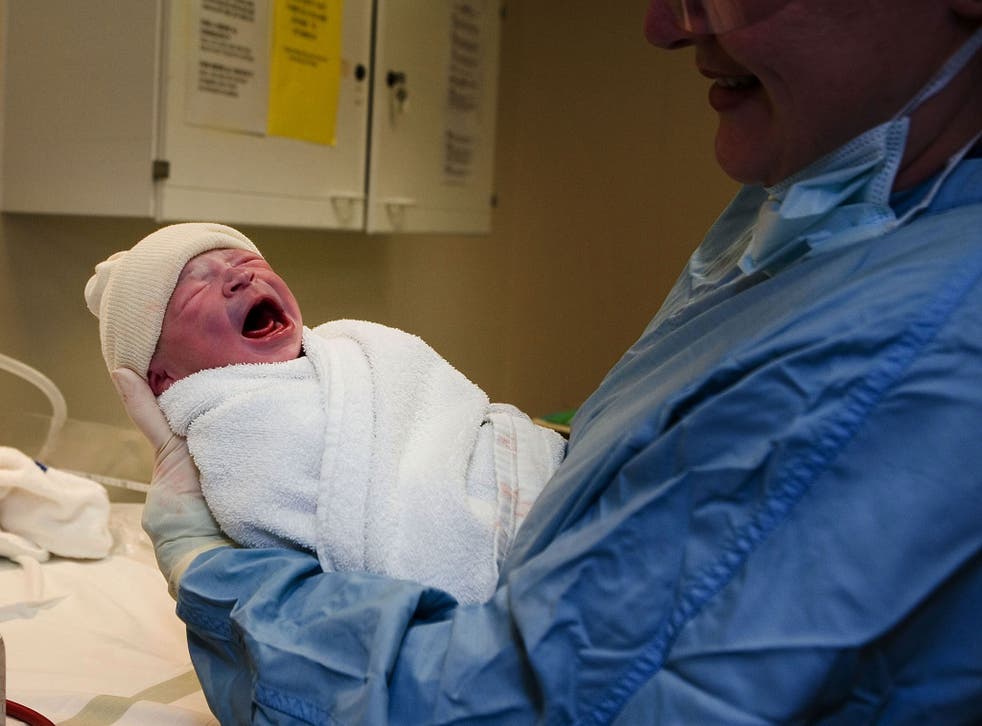 Maternity survey shows one-to-one care from the same midwife is safer – and cheaper
Lancet study will add pressure on ministers to meet pledge on maternity services
Care provided by a midwife who stays with the same mother-to-be throughout her pregnancy and during birth is as safe as shared maternity care and significantly cheaper, according to a new study.
Researchers have found that one-to-one care, under which a woman is offered care by the same midwife for the duration of her pregnancy and beyond, costs an average of more than £300 less than the alternative and results in fewer interventions such as Caesareans.
The study, outlined in the medical journal The Lancet, will increase pressure on the Government to meet a pledge to provide every pregnant woman with a named NHS midwife to oversee their care during labour and birth. Campaigners have spoken of a "worrying shortfall" in midwife provision, with the Royal College of Midwives warning last month that the lack of staff may not be dealt with until 2026. The authors of the study of more than 1,600 women said their results disproved concerns that one-to-one midwifery, also known as the "case-load model", was too expensive and not safe for complex pregnancies.
Compared to the standard midwifery model, where care is shared between GPs and a hospital-based midwife team, women receiving one-to-one care were less likely to have an elective Caesarean, more likely to have a spontaneous labour and required a lower amount of pain-controlling drugs.
They also needed a shorter stay in hospital and had improved rates of breastfeeding, according to the study carried out by researchers in Australia, where the standard shared-care model seen in Britain also predominates.
Professor Sally Tracy of the University of Sydney, who led the research, said: "Case-load midwifery costs roughly £333 less per woman than current maternity care, with similar outcomes for women of any risk, and could play a major part in reducing public health expenditure... In women of any risk, case-load midwifery is safe and cost-effective."
The Royal College of Midwives (RCM) welcomed the research, saying there was a yawning gap between what was increasingly accepted as best practice and the reality of the service offered to pregnant women. A survey last year suggested that up to 120,000 women in Britain were left unsupported at some point during their labour and almost half would have liked to have been able to spend more time with their midwife during pregnancy.
According to the RCM's own estimates, a further 5,000 midwives are needed to bring services up to the level promised by ministers.
Cathy Warwick, chief executive of the RCM, said: "In the last national survey of women's experiences of maternity care in England in 2010, 75 per cent of woman had not met any of the staff who cared for them during labour before. Also 43 per cent of women did not see the same midwife every time or almost every time during pregnancy.
"The Government has made a commitment to women receiving better continuity of care. Commissioners and providers must work together to ensure it is met."
The Australian study found that women were more satisfied with one-to-one midwifery and suffered no disadvantange compared to the model of larger teams of midwives and doctors. In particular, there was no difference in the number of babies admitted to intensive care or with a score of less than seven on the Apgar scale – the measurement of a newborn's health made on a scale of nought to 10.
'Inappropriate' for midwife to speak out on HIV
A midwife behaved in an "entirely inappropriate" manner after she spoke to the media about the fostering arrangements for a baby born to an HIV-positive mother, a disciplinary panel heard.
Tricia McDaid, 50, spoke to the Daily Mail, BBC and ITV as she was "unhappy" about a decision not to tell foster carers a baby's mother was HIV-positive, the Nursing and Midwifery Council heard yesterday. She was struck off in 2012 but her case is being reheard after an appeal. Martha Linden
Join our new commenting forum
Join thought-provoking conversations, follow other Independent readers and see their replies