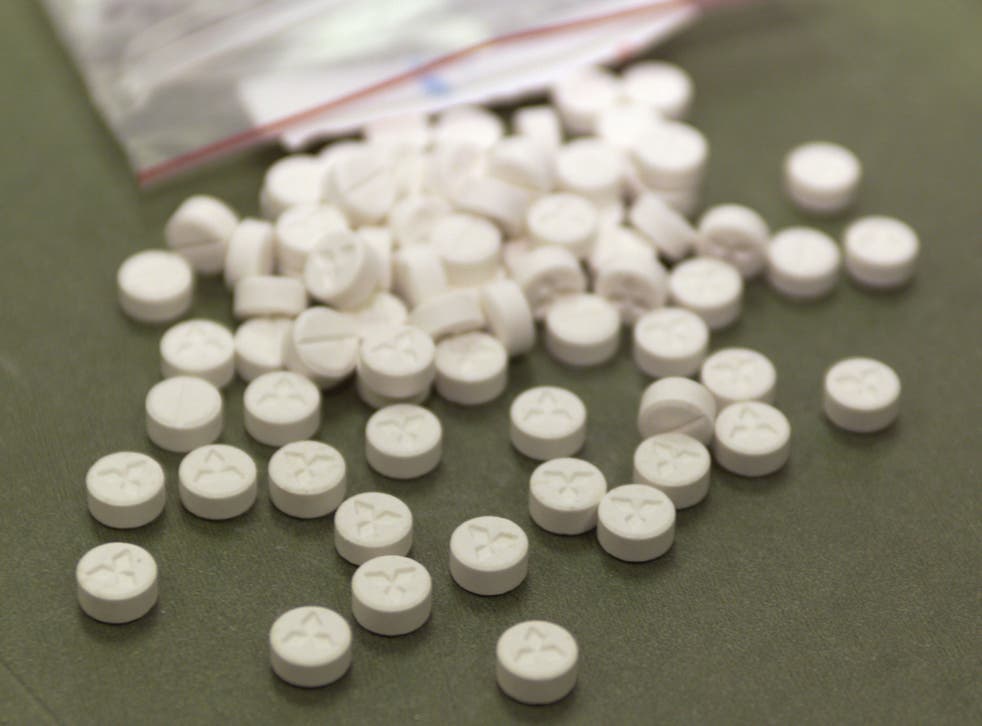 MDMA researchers testing how drug can be used to treat mental illness raise $22,000
Researchers at Maps are testing whether the psychoactive drug could help those with Post Traumatic Stress Disorder
A research organisation that is investigating whether MDMA could be used to treat mental illness has raised $22,000 in less than a fortnight to complete its study.
The US-based non-profit Multidisciplinary Association for Psychadelic Studies (Maps) received permission from the Drug Enforcement Administration over a decade ago to assess how the psychoactive drug could be used to help those with Post Traumatic Stress Disorder (PTSD).
Small studies by Maps in the US and Switzerland have previously shown "dramatic and sustained reductions in PTSD symptoms" after two MDMA-assisted psychotherapy sessions, according to Brad Burge, the director of communications at Maps.
Researchers also did not find any short or long-term negative consequences from treatment, he said.
They hope that further studies in Colorado will shed more light on the possibilities offered by the drug.
Having raised $747,000 for the cause, Maps requires a further $22,000 over that already raised to complete its study.
To take part in the trials, subjects are screened for any conditions which may make using MDMA a risk, and are given several standard psychotherapy sessions.
They are then randomly assigned a full dose course or active placebo, without their or the therapist's knowledge, explained Mr Burge.
Those who receive the full treatment are given 125mg of MDMA, followed by two to three hours later by 62.5 mg.
Those assigned what is called an "active placebo" will be given a smaller 30mg dose of MDMA to ensure that therapists and particpants do not know the dose received.
In order to minimise the "come-down" period of low mood experienced after taking MDMA, sessions are space several weeks apart.
At the end of the psychotherapy sessions, researchers will interview the subjects to assess MDMA's effectiveness.
Researchers believe that MDMA can aid PTSD sufferers by reducing activity in the amygdala: the area of the brain responsible for fearful emotions.
"By reducing this activity, MDMA may make it easier for subjects to confront difficult emotions related to their original trauma. MDMA also increases activity in the frontal cortex, and as such may facilitate memory recall and attention, which may also enhance the effectiveness of psychotherapy," said Mr Burge.
"MDMA also facilitates the release of oxytocin, a hormone occurring naturally in the human body which helps us feel more trusting and connected to those around us. This could assist psychotherapy for PTSD by strengthening the relationship between the subject and their therapists."
Health news in pictures

Show all 40
First discovered in 1913 by the Merck pharmaceutical company in Germany, MDMA became a popular recreational drug in the 1980s – leading to its criminalisation in the US in 1985.
Asked whether MDMA rightly has a negative reputation, Mr Burge stressed that: "The real risks of MDMA when used recreationally are due to users not knowing what they are taking because they are buying it from black market dealers who regularly adulterate the drug with far more dangerous compounds."
He added: "While pure MDMA does have risks, including the potential for overheating and cardiac problems especially in people with pre-existing heart conditions, research has shown that those risks are minimal when pure MDMA is used a limited number of times in carefully controlled therapeutic settings."
"Now, in 2015, after decades of disappearing underground, MDMA is once again a legitimate topic of mainstream science and medicine."
Join our new commenting forum
Join thought-provoking conversations, follow other Independent readers and see their replies