Surge in number of mental health patients being physically restrained criticised by former Health Minister
Norman Lamb has called on the Health Secretary to urgently investigate why there were 66,681 incidents of physical restraint in 2015-16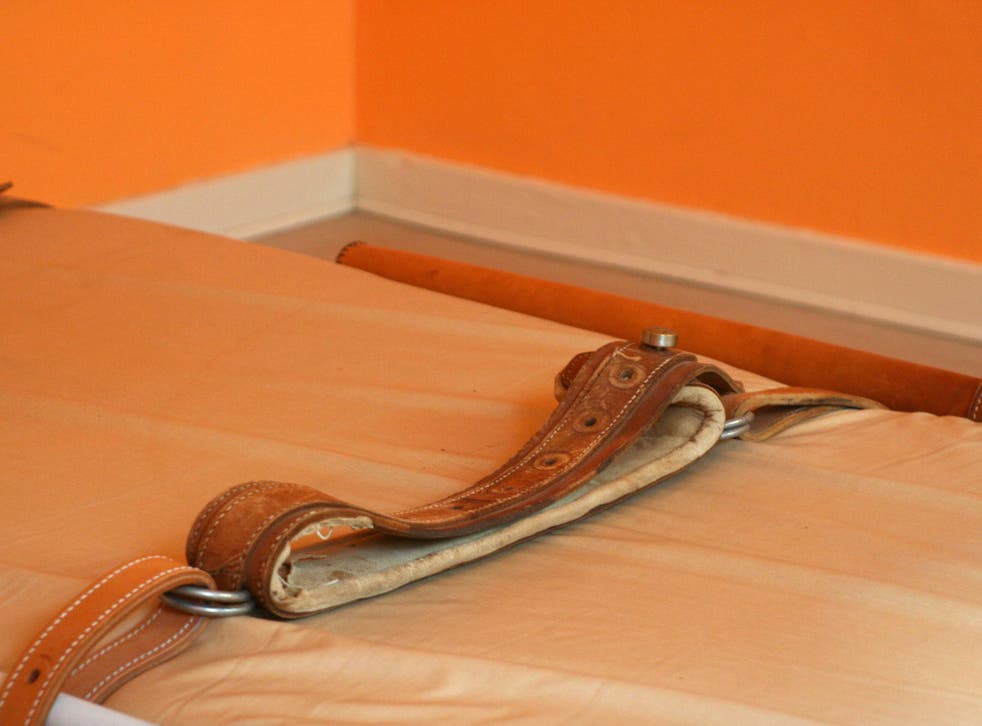 Nearly 200 mental health patients are being physically restrained every day after a big increase in recent years, new figures show. And almost a fifth of the incidents involved "face-down restraint", a practice criticised for being dangerous and distressing.
The Liberal Democrats, who uncovered the statistics, said they suggested guidance issued to mental health trusts across the country two years ago was being flouted.
A total of 1,548 injuries to patients – and 2,789 injuries to staff – were reported as having occurred because of physical restraint in 2015-16.
Norman Lamb MP, the Lib Dem health spokesman, said: "Heavy use of physical restraint is utterly unacceptable and has no place in our NHS. This practice is outdated, dangerous and causes vulnerable people a great deal of distress at a time when they should feel safe and cared for.
"The Health Secretary must urgently follow up with trusts who are still frequently using physical and face-down restraint and review why this is still happening."
That 2014 guidance was issued by Mr Lamb, when he was Health Minister in the Coalition Government. Yet there were 66,681 incidents of physical restraint in 2015-16 – equivalent to 183 each day and a rise of almost 17 per cent compared with 2013-14.
Freedom of Information responses from 50 of the 58 mental health trusts in England also showed 12,347 incidents of face-down restraint, although this was down slightly from 12,830 two years earlier. The largest number of face-down restraint incidents was reported in Northumberland, Tyne and Wear (3,210), followed by Birmingham and Solihull (1,144) and Avon and Wiltshire (607).
Mr Lamb also criticised the lack of properly accredited restraint-and-seclusion training in health and social care.
Register for free to continue reading
Registration is a free and easy way to support our truly independent journalism
By registering, you will also enjoy limited access to Premium articles, exclusive newsletters, commenting, and virtual events with our leading journalists
Already have an account? sign in
Register for free to continue reading
Registration is a free and easy way to support our truly independent journalism
By registering, you will also enjoy limited access to Premium articles, exclusive newsletters, commenting, and virtual events with our leading journalists
Already have an account? sign in
Join our new commenting forum
Join thought-provoking conversations, follow other Independent readers and see their replies