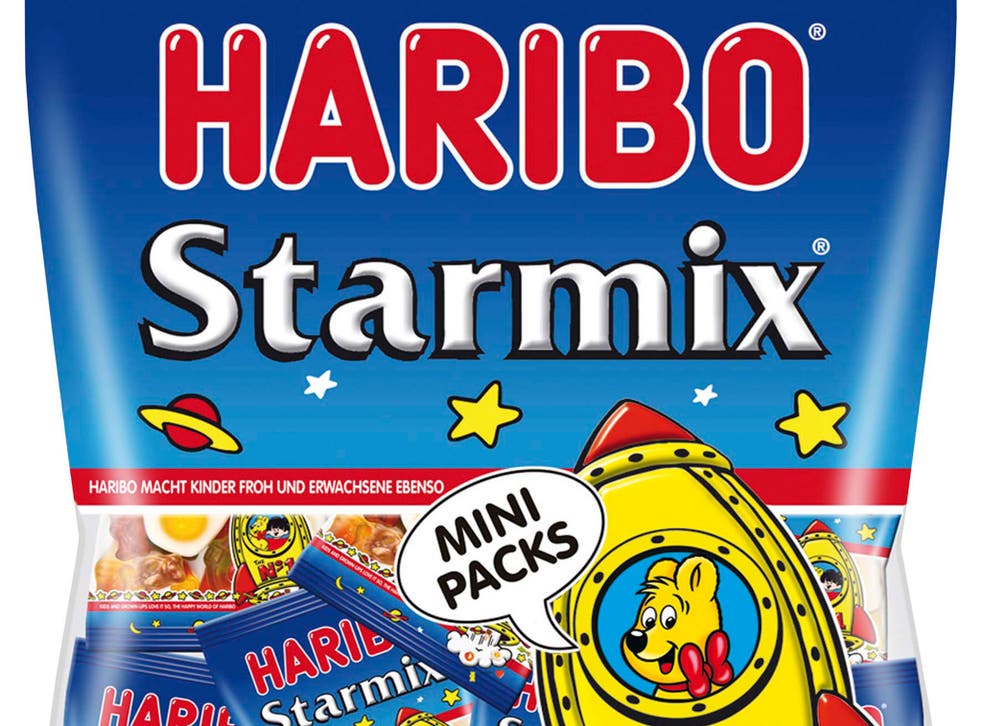 Most processed 'fruit' snacks contain more sugar than bag of Haribo sweets, say campaigners
Researchers from Action on Sugar said that 80 out of 94 products surveyed contain more than 47g sugar per 100g
The vast majority of processed "fruit" snacks contain higher concentrations of sugar than a bag of Haribo, health campaigners have claimed.
Researchers from Action on Sugar said that 80 out of 94 products surveyed contain more than 47g sugar per 100g, with some containing up to four teaspoons of sugar.
They said that highlighting the fact these products contained fruit, despite having high levels of added sugar, was misleading parents into believing that they were buying a healthy option.
Processed fruit snacks sold by Tesco, ASDA, Aldi and Sainsbury's were all found to have high concentrations of sugar.
Tesco's 'Yogurt Coated Strawberry Fruit Bites' for example, contain 17.5g, or 4.4 teaspoons of sugar, in each 25g bag – the equivalent of 70g/100g. A bag of Haribo Starmix contains 47g of sugar per 100g.
Action on Sugar is lobbying the Government and the food industry to improve diets and protect the nation's health by cutting the amount of sugar in food. Tesco recently became the first supermarket to commit to what the group called "a major sugar reduction programme", pledging to remove added sugar from drinks in their 'Kids' range.
Graham McGregor, professor of cardiovascular medicine at Queen Mary University and chairman of Action on Sugar, that the food industry, "by taking something as natural as fruit and running it by adding sugar" was the cause of a "pandemic" of obesity and type 2 diabetes.
10 food and drinks with hidden sugar highs

Show all 10
"The new Conservative government has a tremendous opportunity to take control of public health and reduce the huge burden on the NHS," he said.
A Tesco spokesperson said: "We have a wide range of low-sugar, healthy snack options available at Tesco. Our products are clearly labelled with calorie, salt, sugar and fat content so our customers are equipped with the right information to make a choice about what to buy."
Join our new commenting forum
Join thought-provoking conversations, follow other Independent readers and see their replies