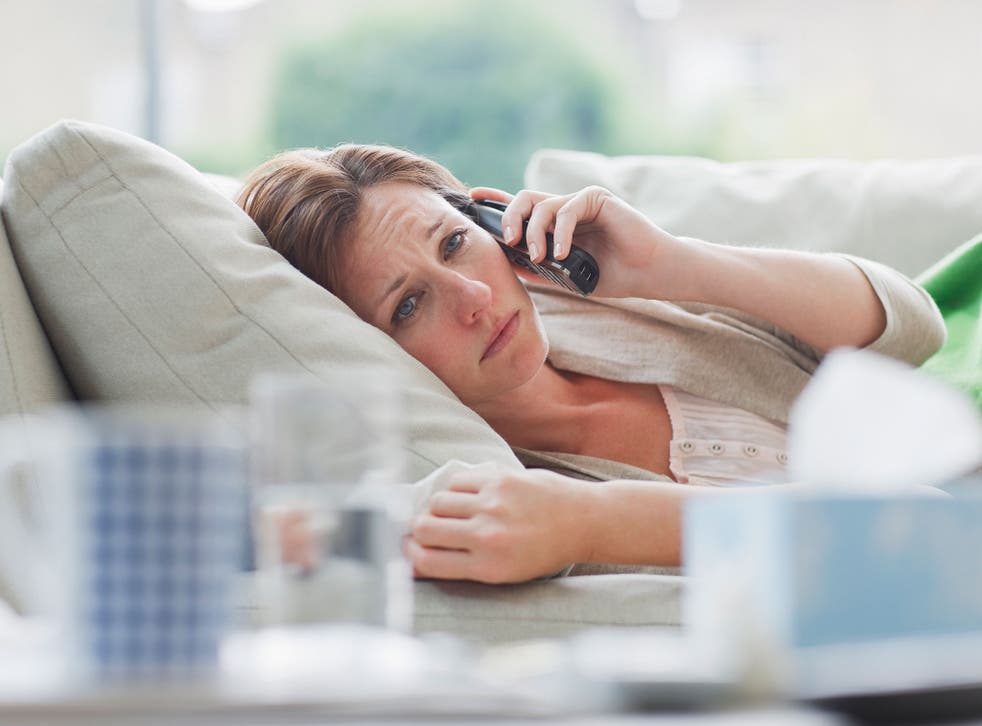 National Sickie Day: The worst excuses people used to get out of work today
Today has been identified as the worst day of the for workers 'pulling a sickie'
The weather, a hangover, "needing" a lie-in; these are the more reasonable excuses recorded for people calling in sick today, other than actually being ill, on what has been dubbed "National Sickie Day".
A shocking 69 per cent of the country's workers said they would be tempted to take Monday 2 February off, according to a survey by The Fine Bedding Company. Last year an estimated 375,000 people called in sick on National Sickie Day, which business advisors ELAS calculated had cost British businesses as much as £34 million in lost productivity.
And what is the most likely reason for people staying at home? The weather. A total of 38 per cent of the 1,600 people surveyed said that when it is cold and dark outside they would simply rather stay in bed.
While the second most common reason in the top five sickie-excuses was genuinely feeling ill, the third was a hangover, most likely linked to celebrating the end of "Dry January", the fourth was "just needing a lie-in", and the fifth was feeling overworked or stressed.
But these were the more reasonable excuses given for staying off work. Here are the others.
The unreasonable excuses:
Claiming a child is off school.
Pretending to suffer a bereavement.
Having to attend a funeral.
Claiming the car has broken down and needing to wait for breakdown recovery.
Pretending to have incurred an injury such as a sprained ankle or wrist.
The outrageous excuses:
"I've accidently locked myself in the bathroom and I have to wait until someone with a key to the house can come round to let me out."
"I've accidently sent my uniform to the charity shop so I need to go and buy it back."
"My plastic surgery has gone wrong and I need to go and get it fixed."
"I thought it was a bank holiday and I'm 500 miles away."
(A specific excuse offered by a Glasgow resident) "I missed the stop on the train this morning and I can't get off the train now until London."
Join our new commenting forum
Join thought-provoking conversations, follow other Independent readers and see their replies