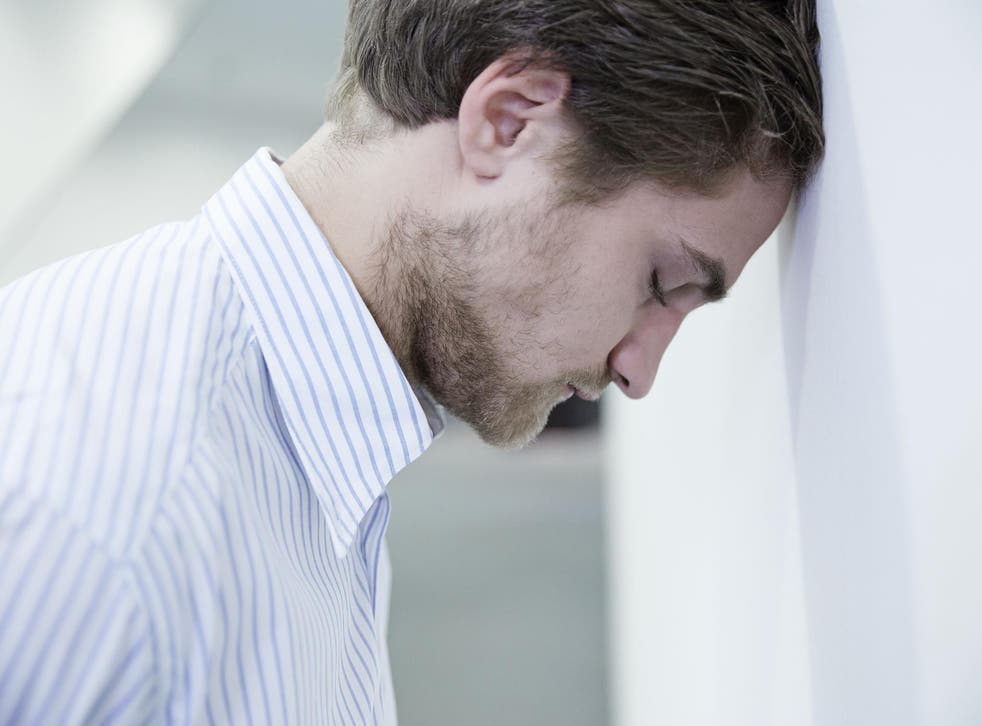 Nearly one in two men feel depressed over Christmas, survey reveals
Financial and relationship problems can feel much worse during December
Amid pressures to be "merry" and "happy", nearly half of men admit that they actually feel depressed or sad over Christmas, a study by the Samaritans has revealed.
Out of 140 people polled by an online survey, 48 per cent of men said they feel low in December with 45 per cent saying their worries were the most troubling during the festive period compared to any other time of the year.
Around 37 per cent say they feel lonely during a time that is traditionally spent with friends and family and 30 per cent say they are stressed and anxious due to relationship and financial difficulties.
Quotes on depression

Show all 14
Nigel, a Samaritans volunteer, said the charity was already starting to take calls from people feeling under pressure in the run up to Christmas.
He said: "Christmas can be a poignant time, bringing issues people face all year round to the surface, and can leave those normally strong enough to cope, struggling to do so.
"I listen to people telling me that they're alone, or that they've recently lost their partner, or that they're in huge amounts of debt.
"And it's even harder to deal with because it's Christmas, and the expectation that everyone is having a good time. It's so important that we're able to help these people through the festive season."
Men in the UK are three times more likely than women to take their own lives with most of those victims aged between 40 and 44, according to 2012 figures from the Office for National Statistics.
Men are also much more likely to bottle up their feelings compared to women and are less likely to feel positively about the potential benefits of counselling or therapy.
Last year, Samaritans received around 244,000 calls during the Christmas period from people suffering distress in the UK and Ireland.
Chief executive Catherine Johnstone said: "Many of our male callers have told us that Christmas is a tough time for them, which is why our inspirational volunteers will be available round the clock, for anyone who is struggling to cope, including on Christmas Day."
Samaritans support is available 24 hours a day, 365 days a year on 08457 90 90 90 or visit their website.
Join our new commenting forum
Join thought-provoking conversations, follow other Independent readers and see their replies