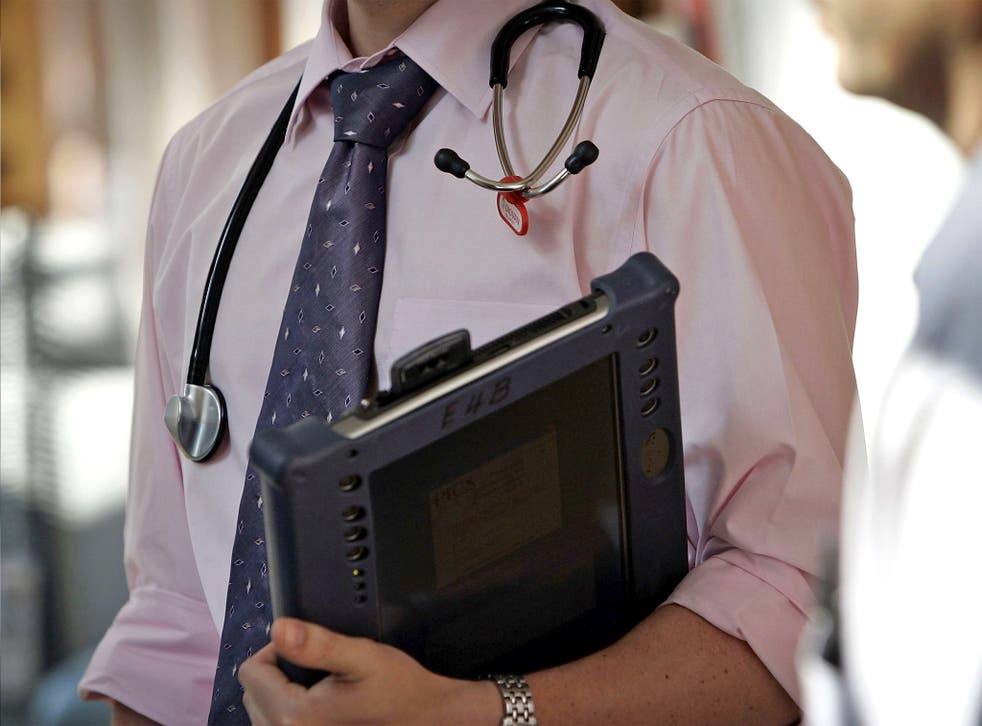 New GP 'conflict of interest' fears over financial links to out-of-hours companies
NAO warns that growing numbers of GPs are commissioning out-of-hours services from companies in which they have a stake
Public spending watchdogs have warned that GPs could award lucrative contracts to companies providing out-of-hours services in which they have a shareholding.
In a report published today, the Commons Public Accounts Committee demanded tougher safeguards to prevent "conflicts of interest" arising. Nine out of 10 GPs in England use out-of-hours services when their surgeries are closed at a cost of £400m a year.
Fears of such conflicts have grown since the Government's controversial NHS reforms handed the power to buy healthcare to clinical commissioning groups (CCGs).
Margaret Hodge, the committee's Labour chairman, said: "Some CCGs have awarded out-of-hours contracts without a competitive procurement process, which, when coupled with the potential for conflicts of interest, increases the risk to propriety and value for money. This issue should have been properly addressed before CCGs were introduced. CCGs must demonstrate how they are managing conflicts of interest and NHS England must assure itself that its guidance is being followed."
Her committee highlighted the case of the Barnet, Enfield and Haringey CCGs in North London. It found that that eight members of the Barnet group are shareholders in Barndoc Limited, which provides out-of-hours services, and one member chairs it. Five members of the CCGs in Enfield and Haringey groups are also shareholders in the company.
The MPs concluded: "CCGs are not presently managing conflicts of interest when commissioning out-of-hours GP services. They should be able to demonstrate that they are."
The committee described the urgent care system as "complex and fragmented" and expressed concern that many people do not know where to turn when they need advice. As a result, many go to hospital accident and emergency departments when they do not need to. One in three adults has not heard of the NHS 111 helpline, which has replaced NHS Direct, or did not know what it does.
The MPs also urged the Government to make sure there will be enough GPs to cope with their growing workload.
"NHS England cannot afford to wait for budgets to be set to predict how many GPs will be needed given the time it takes to train new GPs," said Mrs Hodge.
According to the committee, NHS England's oversight of out-of-hours GP services is "inadequate". They were viewed as a low priority and NHS England "did not collect enough information to provide it with adequate assurance" that taxpayers' money was being spent properly.
There were wide variations in the quality and cost of out-of-hours services. The proportion of people who rated their experience as "very good" or "fairly good" ranged from 49 to 86 per cent, while the cost per case ranged from less than £29 to more than £134.
Existing contracts provide financial incentives for A&E departments to "hang on" to patients and not enough incentives to encourage out-of-hours services to take on more patients, the report said.
NHS England said there had to be "clear daylight" between the people making commissioning decisions and the people who would benefit from those decisions. It has issued guidance to CCGs on how to manage conflicts of interest, including when a significant number of group members have a conflict. This sets out alternatives such as the NHS England local area team or another CCG running the contract process.
NHS England will assess GPs' compliance with the requirement that people involved in bidding should exempt themselves from any involvement in the procurement process.
Join our new commenting forum
Join thought-provoking conversations, follow other Independent readers and see their replies