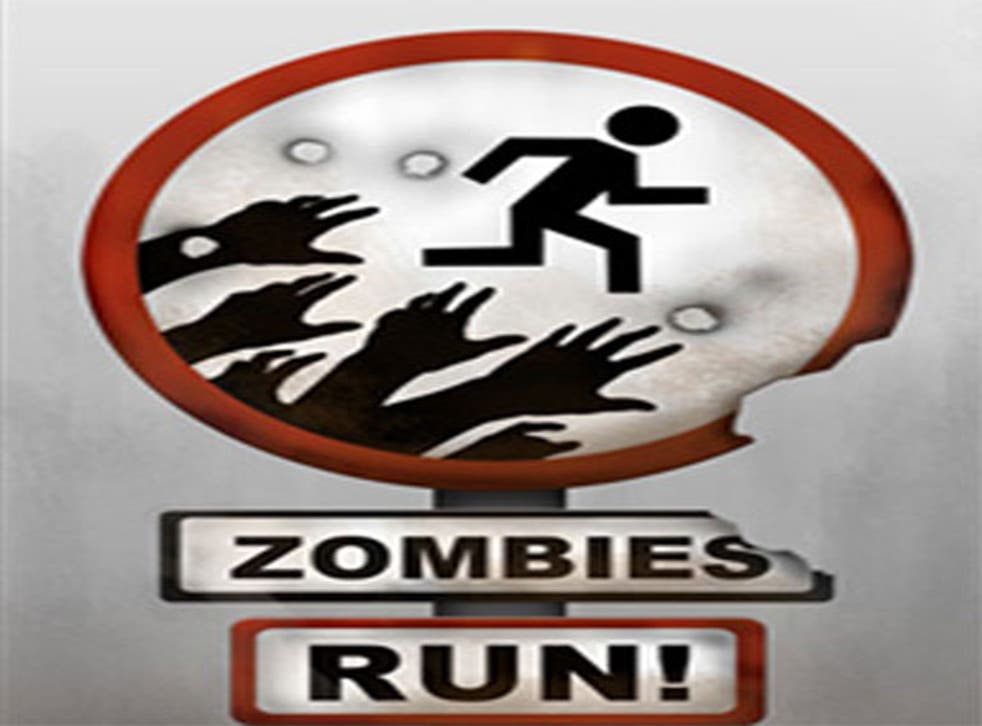 A new gym regimen: run for your life
Do you find it difficult to motivate yourself to exercise? The desire for a bikini body or abs of steel not enough to get you down to the gym? In that case, there's only one thing that is going to help – the threat of being eaten alive by a zombie horde.
At least that's the thinking behind the popular iPhone app Zombies, Run! (it's coming to Android later this year).
It imagines the zombie apocalypse has started and blends the spooky sound effects of the undead (groaning, heavy breathing) with video-game style goals to make running a more, er, exciting experience. It's a survival-of-the-fittest sort of thing. Zombies are having a a moment in the fitness world. Last year's Run For Your Lives – a 5km end-of-the-world themed obstacle course complete with marauding zombies – proved so popular it's being rolled out in 11 cities across the United States this summer. Until it crosses the Atlantic, Brits can check out the DIY fitness tutorials on zombiefit.org to get a taste of what to do if tomorrow's early morning run goes a bit Dawn of the Dead.
Join our new commenting forum
Join thought-provoking conversations, follow other Independent readers and see their replies