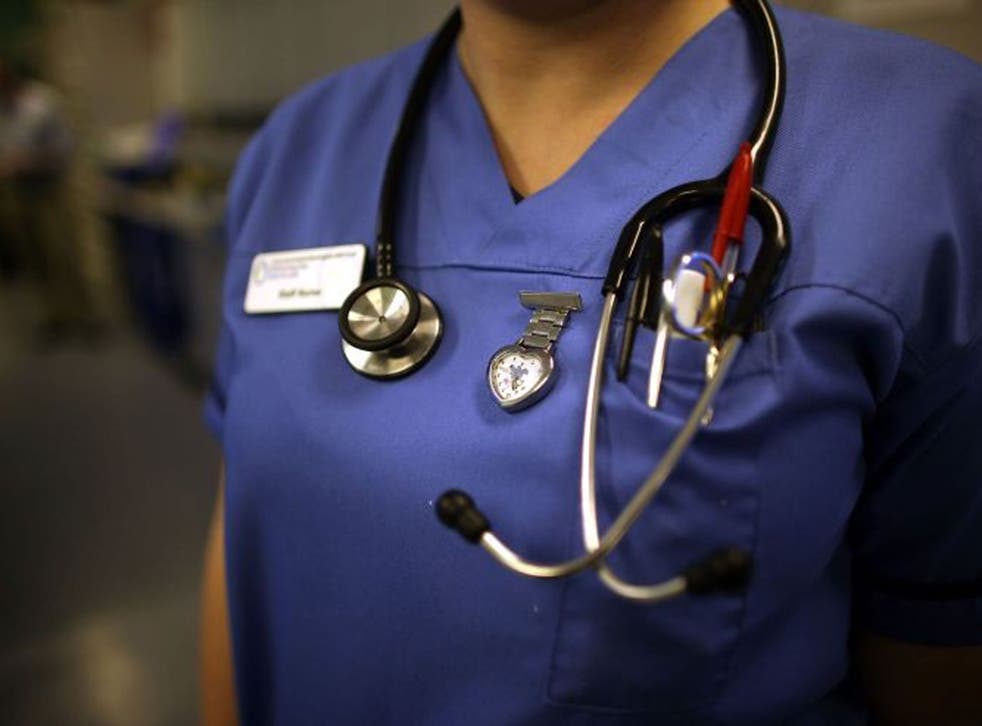 NHS bosses' pay rises four times faster than nurses'
Pay and rewards for NHS managers have risen at four times the rate of nurses' salaries in the past two years, a new report has revealed, as frontline staff accused the Government of "double standards" over pay.
The Royal College of Nursing (RCN), furious at the Government's decision to deny a 1 per cent pay rise this year, said many frontline staff were struggling to pay household bills.
Freedom of information requests to NHS provider trusts showed the amount spent on executive directors has increased by 6.1 per cent in the past two years, compared to a 1.6 per cent rise in earnings for nurses, midwives and health visitors. The Government controls pay for NHS frontline staff, but individual trusts have the freedom to set senior managements' remuneration.
The RCN's general secretary Dr Peter Carter said that the findings would be "a kick in the teeth" for nurses and accused the Government of failing to act on profligate spending by trusts. A Department of Health spokesperson said the "door was still open" to pay negotiation with unions.
Join our new commenting forum
Join thought-provoking conversations, follow other Independent readers and see their replies