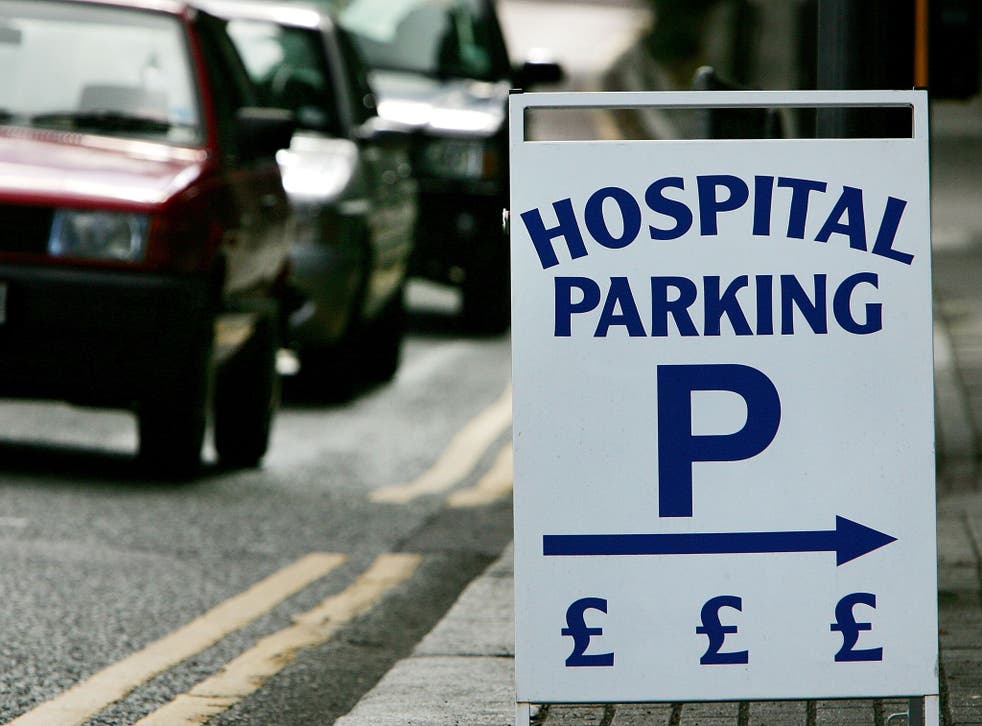 NHS hospital trusts accused of 'taxing the sick' through car parking fees
Hospitals raising increasing amounts of money from staff, patients and visitors, including those who are disabled
NHS hospital trusts have been accused of levying a "tax on sick people" after an investigation revealed some are making more than £3m a year from car parking fees.
Year on year, hospitals across England are raising increasing amounts of money from staff, patients and visitors, including those who are disabled, the Freedom of Information study found. Hospitals are also handing over millions to private firms to run their car parks for them, and allowing some to cash in on parking fines.
Others are tied into private finance initiative (PFI) contracts, where all the money raised from charging patients, staff and visitors goes to private firms under lengthy contracts. Of more than 90 trusts that responded to the FoI request, half are making at least £1m a year. Seven NHS trusts earned more than £3m in 2014-15 from charges, a further eight made more than £2m a year while a further 33 earned more than £1m a year. Almost half also charged disabled people for parking in some or all of their disabled spaces.
Katherine Murphy, chief executive of the Patients Association, branded the charges "morally wrong".
PA
Join our new commenting forum
Join thought-provoking conversations, follow other Independent readers and see their replies