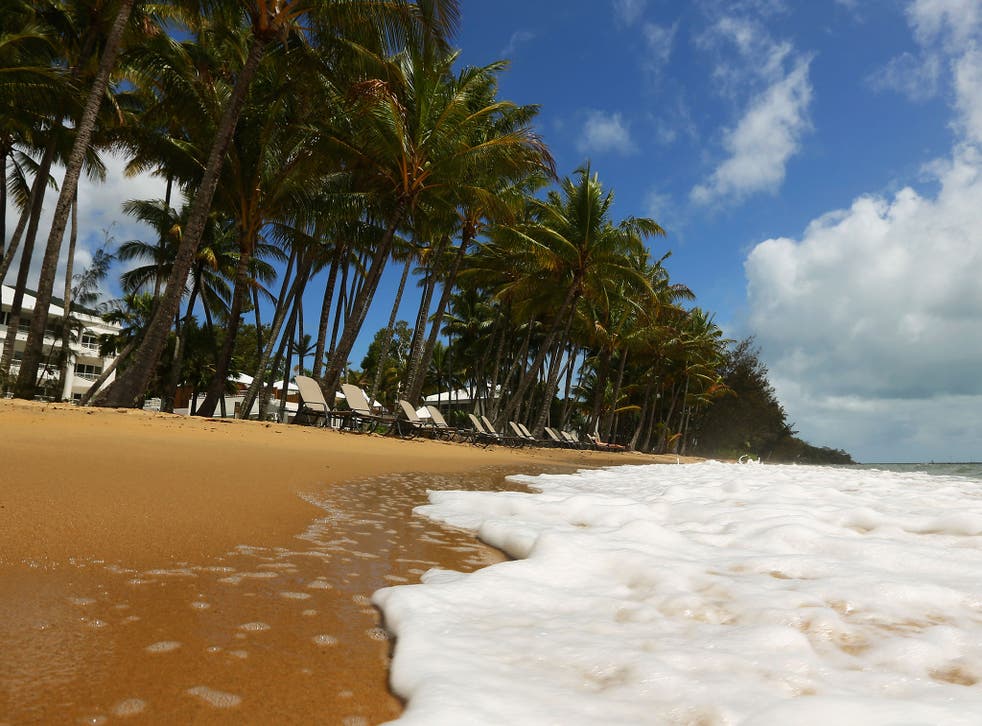 NHS medics are being lured away to Australia by more money, status and sunshine, survey suggests
'Dangerous' numbers of highly-skilled staff are pursuing the Australian dream
It is the dream of many an NHS nurse, driving home late at night, after another 12 hour shift: golden beaches stretching into the horizon, a big house in a nice neighbourhood, a higher salary, fewer hours and, of course, lots of sunshine.
The phenomenon of British healthcare professionals upping sticks to begin a new life in Australia is not new, but concerns are now being raised that the appeal of living and working Down Under leave the UK dangerously short of highly-skilled staff.
One recent survey found that no fewer than half of NHS nurses had thought about quitting their job, with many considering prospects overseas.
Unsurprisingly, Australia is the most popular destination. The number of UK medical graduates working in Australian A&E departments leapt 60 per cent between 2008 and 2012, to 407 doctors – slightly more than experts in the UK believe are needed to plug staffing deficits at British emergency departments.
The appeal of Australia as a destination for healthcare workers is obvious. Working hours are far more manageable, permitting a better work-life balance, while salaries are at least comparable to the UK if not more generous.
Lucy Longworth, 40, a paediatric nurse at the Northern Hospital in Melbourne, moved to Australia two years ago with her husband and four children. She is paid double the salary she earned as a nurse at the Borders General Hospital in Melrose, Scotland. She has also been promoted and works fewer hours.
"There was a frustration [in the UK] that there was nowhere else for me to go career-wise," she said. "We were doing more and more and not getting paid for it. I had colleagues who had been on working holiday visas in Australia and they always raved about it when they came back."
Opportunities to progress are another major benefit for British healthcare workers in Australia.
Dr Helen Roberts, 35, a Sheffield-trained anaethetist at the Alfred Hospital in Melbourne, who became hooked on the Australian way of life after a year of training in the country, said that upward mobility was written into Australian working culture.
"In the UK we are very much into 'job for life'," she said. "We start off in one place and we stick there, and that doesn't seem to be the way over here. People will start at one hospital but won't necessarily stay there forever, but move on to the next thing. That gives opportunities for other people to step into that role."
"The hours of work are less, and we do get paid proportionately more," she said. "In terms of my ability to develop as a physician I've been able to do that here in a way I wouldn't be able to at home."
However, there are difficulties with relocating, and in popular areas, hospitals are reaching their capacity to recruit from overseas.
"Melbourne is a great city to live in – that was a big part of my decision," said Dr Roberts. "But it's a long way from home for some colleagues who have made the same trip, and they've found that very difficult. I'm very lucky that I've got a family that enjoy the journey over here to visit me."
The Australian healthcare system, which has a mix of public and private insurance-based provision and provides many opportunities for doctors to specialise in research, varies slightly from state to state.
"Having worked in both the UK and Australian systems, it does help you see the positives and negatives of both," Dr Roberts said. "The NHS is a much more joined up system. Occasionally the public-private split within the Australian system can make things feel disjointed. The teamwork ethic and the way a hospital works as a whole, I think, also works very well within the NHS."
One drawback to working in Australia is the paperwork involved in acquiring a permanent visa. In popular areas, such as Melbourne and Sydney, it is difficult for Britons to get permission to work.
Visas are easier to come by in remote and rural parts of the country where doctors and nurses are more sorely needed, but the huge distances often involved in travelling to work and remoteness means that the heralded lifestyle factors may not apply in all parts of Australia.
Andrew Way, the British chief executive of Melbourne's Alfred Health organisation, said: "I've got a friend who works up in Northern Territory – he drives two to three hundred kilometres each day, because he's got hundreds of kilometres between different communities of 10 to 15 people that he cares for."
Mr Way, who was chief executive of the Royal Free Hospital in north London before moving to Australia in 2009, said that while permanent moves to Australia are becoming increasingly difficult for healthcare professionals, a temporary relocation for career development was "a fabulous move".
"You gain great experience, there's nothing like working in another country to add to your experience as a professional and as an individual. I'd absolutely encourage people to do it because the gains are much more than financial," he said.
Join our new commenting forum
Join thought-provoking conversations, follow other Independent readers and see their replies