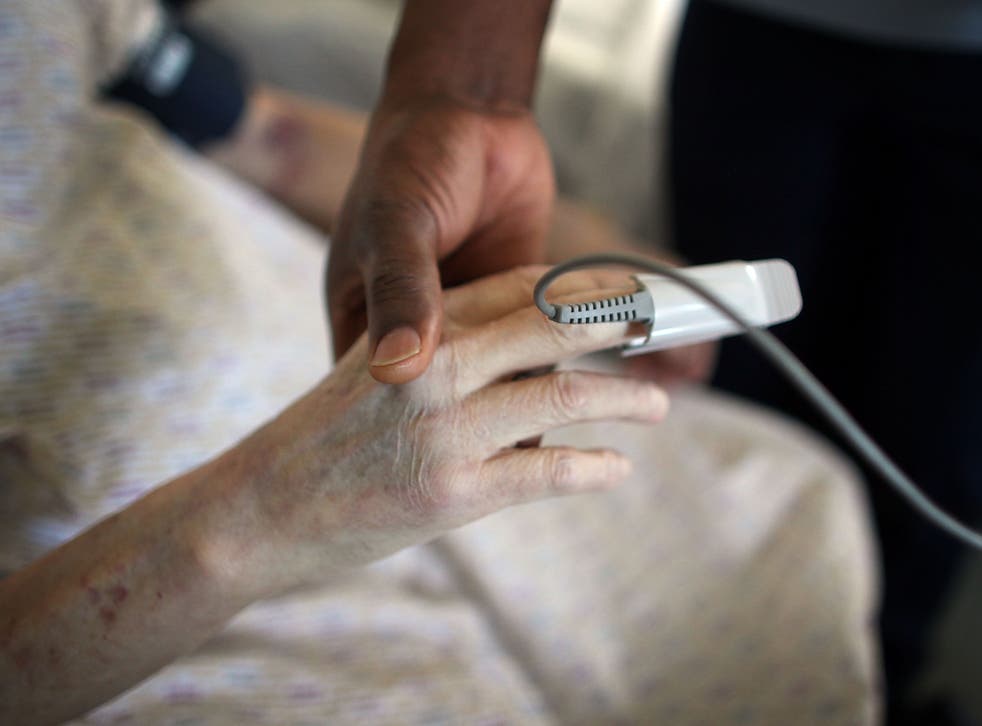 The NHS timebomb letter: 'NHS and social care services are at breaking point. It cannot go on'
To The Rt Hon David Cameron, MP, Prime Minister; The Rt Hon Ed Miliband, MP, Leader of Her Majesty's Opposition; The Rt Hon Nick Clegg, MP, Deputy Prime Minister
Dear Sirs,
The National Health Service has provided world class care, free at the point of use, to the British people for 66 years. It was recently rated as the most effective and most efficient healthcare system in the developed world, outperforming 10 of the world's richest countries, despite the UK spending only 9.6 per cent of GDP on health – much less than most of those countries.
Under the Coalition government, the health budget has been maintained in an era of unprecedented austerity. However, historic annual increases in the health budget, designed to keep pace with a growing and ageing population, have been severely reduced – meaning that our NHS has just been through the longest, and most damaging budget squeeze in its history.
Savings have been made, and despite the best efforts of nurses, doctors and other staff, patients have not been insulated from these cuts. Too many staff feel undervalued and demoralised when all they want is to be able to care for patients.
Signs of a system buckling under the twin crises of rising demand and flatlining budgets are everywhere. A shortage of GPs means that patients are struggling to get an appointment to see their doctor. Pressures on maternity services mean that many women are not getting the high quality care they deserve. Major accident and emergency departments in England have failed to meet their waiting times targets for an entire year.
Thousands of patients are facing longer and even unacceptable waits to find out whether or not they have cancer, because services are under extreme pressure and referral targets are being missed. In mental health, patients in need of emergency support are being moved to hospitals hundreds of miles away because there simply are not enough beds in their area.
In numbers: the NHS crisis

Show all 7
In social care meanwhile, families continue to be crippled by the cost of care, and thousands of elderly and vulnerable people are not getting the help they need and deserve just to live their daily lives safely and with dignity. People with long-term progressive conditions such as dementia have been cut adrift, reliant on unpaid and unsupported carers to live from day to day. There is also a pressing need to invest in children and young people's physical and mental health, not just as a moral imperative, but also to help prevent problems later in life that may need more intensive and expensive support.
The list could go on, and the anxieties of people working at the front line of the health and care services are well-known. The NHS and our social care services are at breaking point and things cannot go on like this. An NHS deficit of £30bn is predicted by 2020 – a funding black hole that must be filled.
While we welcome the fact that the NHS has risen to the top of the political agenda, and some new spending commitments have been made, we need a comprehensive, fully costed, long-term spending plan if an NHS true to its founding principles of universal healthcare, provided according to need not ability to pay, is secured for future generations. It must also take into account the need for vital social care. This will also require a guarantee that the NHS will be protected from another top-down reorganisation which is not in the best interests of patients, and distracts from the severe, long-term funding pressures facing the health service.
The NHS, social services, health and care professionals and above all, the British people, deserve no less.
Signed:
Dr Mark Porter, chair of council, British Medical Association
Dr Peter Carter, chief executive and general secretary, Royal College of Nursing
Professor Jane Dacre, president, Royal College of Physicians
Dr Maureen Baker, chair, Royal College of General Practitioners
Cathy Warwick, chief executive, Royal College of Midwives
Dr Hilary Cass, president, Royal College of Paediatrics and Child Health
Dr David Richmond, president, Royal College of Obstetricians and Gynaecologists
Professor Caroline MacEwen, president, Royal College of Ophthalmologists
Jeremy Hughes, chief executive, Alzheimer's Society
Henny Braund, chief executive, Anthony Nolan
Michelle Mitchell, chief executive, the MS Society
Lesley Anne Alexander, chief executive, Royal National Institute of Blind People
Siobhan Dunn, chief executive of Teenage Cancer Trust
Dr Peter Swinyard, GP Swindon and national chairman, The Family Doctor Association
Moira Auchterlonie, chief executive, Family Doctor Association
Dr John Middleton, acting president, Faculty of Public Health
Join our new commenting forum
Join thought-provoking conversations, follow other Independent readers and see their replies